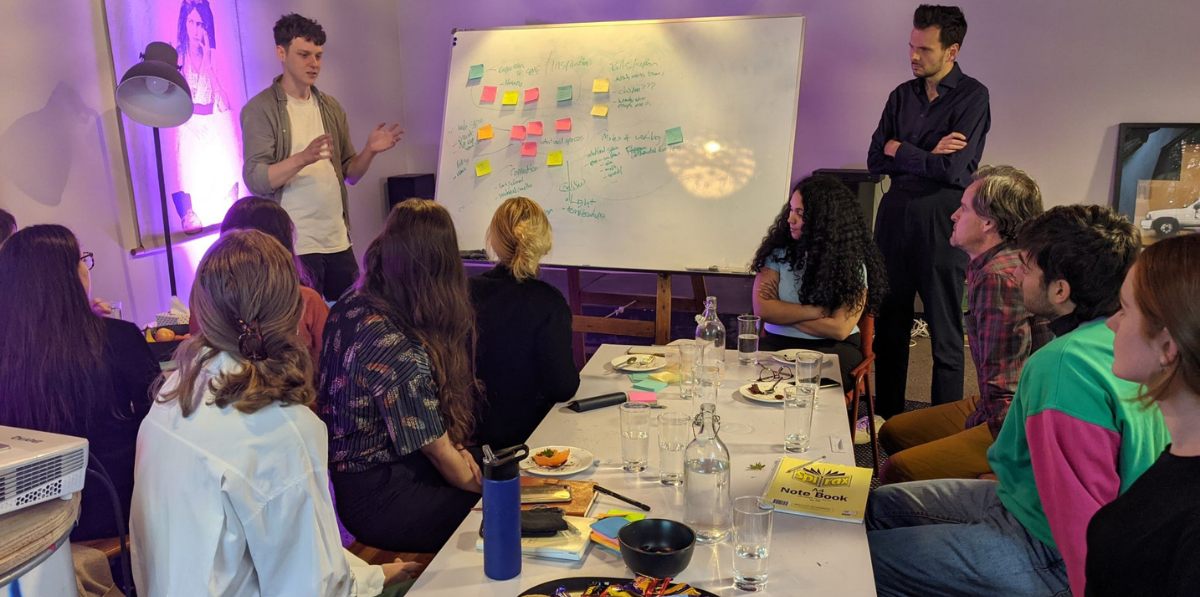 128 projects. 60 clients. 10 new hires. 4 EJ babies on the way. This year was a big one. Filled with a unique blend of glee, uncertainty, passion, impact, a touch of madness, resilience and an all-star team.
This holiday season, we asked our team members to take time to reflect on the eventful and busy year that was 2021. The moments that made it – personally and professionally. And what we are looking forward to in 2022.
Keep reading!
Did you pick up any interesting habits/hobbies in the lockdowns?
Angelica: Water colouring and trail running. I wanted to get away from the screen and start making things with my hands and prioritise getting out in nature (as much as I could within the 5km radius). It's now how I unwind and downregulate.
Bethany: I bought a keyboard in the middle of lockdown and started playing piano again. I also did more art than I've done in ages – still life drawing and collage.
Vanessa: I created a new live setup for my electronic music shows. I started volunteering as Music Editor for Verve Zine and collaborator for Melbourne Sound School that run free educational music/DJ workshops and a synth library.
Patrick: A quick 10 minute meditation has become part of my routine. Highly recommend.
Josh: I began gardening during lockdown and found so much joy in harvesting fruits and vegetables. I have simultaneously developed a hate for slugs.
Melinda: Walking down by the river, in nature, weekly.
Jessica: Tennis – open air and socially distanced. And bad tennis is good cardio.
What is your major highlight of 2021?
Melinda: The small human growing inside me.
Federica: Working with the Carbon Market Institute and helping them develop the new website. It was an highlight in terms of the skills I gained (UX design) as well as the mission. The impact that we have been able to generate with this project is huge in working towards a zero emissions society and carbon abatement.
Georgia: Supporting Victorian households across multiple government campaigns to shift to positive waste behaviour that strengthens the state's circular economy and reduces our environmental impact.
Lucie: Joining the EJ team and working across a spread of projects (internally and externally). I particularly enjoyed working with Vasey RSL Care to help them codesign accommodation that would support veterans who are or at risk of homelessness.
David: Fleeting moments of camaraderie and achievement celebrated between lockdowns.
Andrea: The Victorian Disability Worker Commission video shoot. Seeing it all come together, being on set with amazing talent and hearing their unique and incredible stories was a true highlight.
Bethany: A camping trip to the Northern Territory. My partner and I spent two weeks in Kakadu. The Yellow Water billabong cruise at sunrise was an absolute highlight, but honestly, it was just great to be warm for a couple of weeks!
What is a key learning that you are taking away from 2021?
David: The degree of our agency to design the system, rather than merely inhabit it.
Josh: Adding stock to pasta water. #FLAVOURCHANGER
Angelica: Prioritising and investing in your mental health is the ultimate gift to yourself (and like a warm hug)!
Rhod: So much time was spent in isolation, most of my learnings were about my own mind, motivations, impact on others and limits. It wasn't easy but it was productive.
Irene: Mental health is a work in progress.
Andrea: Humans are social creatures – we crave connection – to ourselves, each other, what we do, and the world at large. As individuals, we need to recognise and take responsibility for those connections. And we will all be happier if we do.
Rhythma: To never stop appreciating life and all of its moments – both, the good and the bad. The excitement we bring into our lives is what keeps the magic alive!
What is something that you're looking forward to in 2022?
Bethany: Eating out! Sitting in cafes with people, seeing more art and going skiing. The relatively normal things we haven't had much of in the past two years.
Josh: Consistency.
Andrea: Getting to connect with people in the real world! I missed the really good hugs that no amount of emojis could ever replace.
Patrick: A well needed trip home to see the family in England.
Vanessa: Meeting my baby!
Georgia: Cautiously excited for travel and reuniting with friends abroad.
Rhod: Get on with the job! There is so much good work to be done and I feel we have one of the best teams we have ever had to do it. Bring it!
Sector
Sector