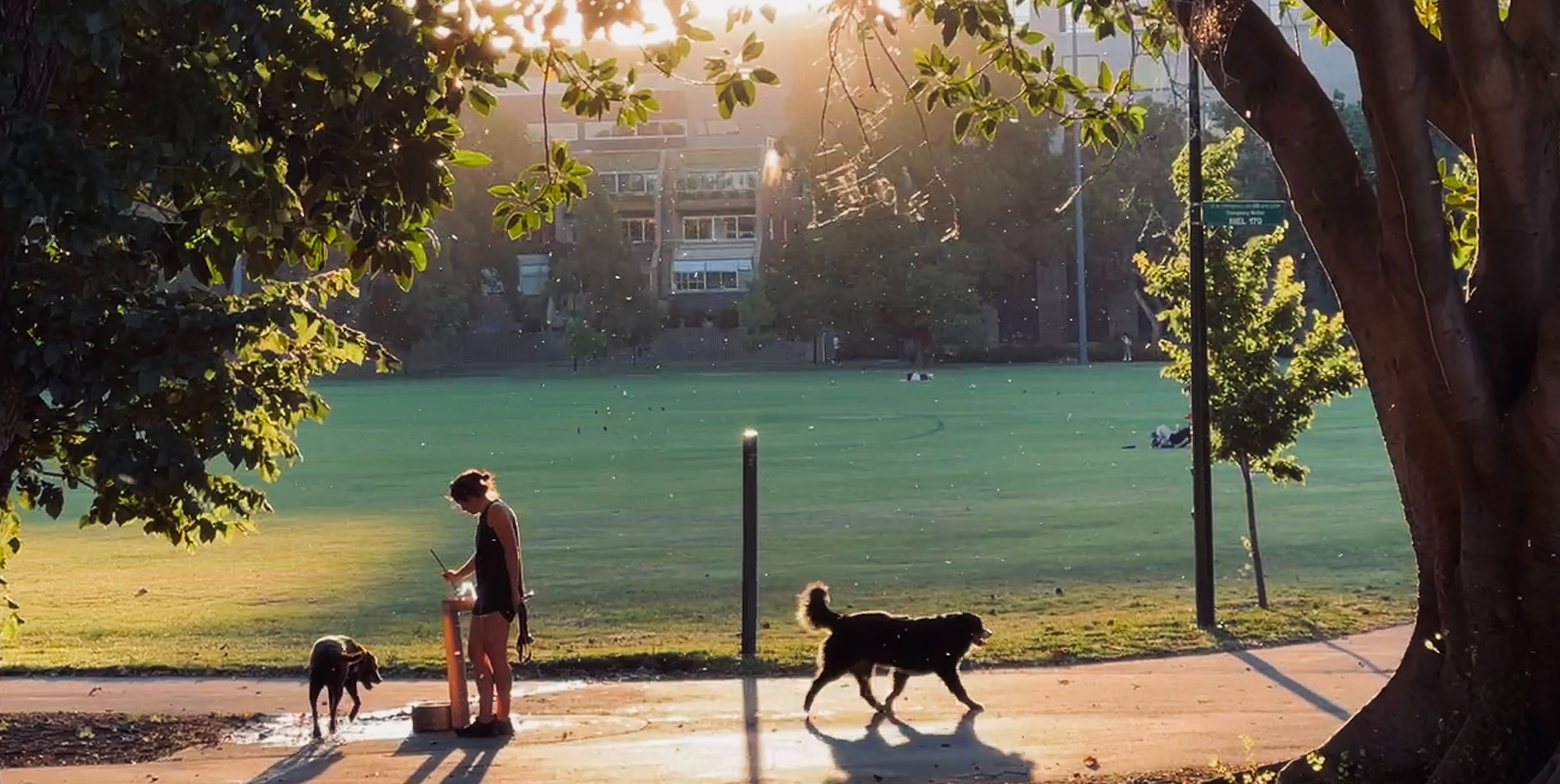 Evidence of the negative impacts of mental ill-health, and benefits of protecting mental health, is mounting up. And it's not going unnoticed.
We've sorted and compiled some key mental health statistics to help people understand and communicate how important mental health is for people, communities and organisations.
Use these to motivate colleagues or leaders to invest in change.
At work
With the workplace figuring large or small in most of our lives, generally for big slabs of the week, and often over decades, it makes sense that work has a big impact on our mental health.
The most common form of injury at work is a mental health issue caused by the conditions of a person's employment.
Poor work or organisational design can negatively affect mental health particularly when policies, technology or management processes create chronic stress. At the extreme end, being exposed to experiences like bullying, harassment, unreasonable demands and excessive control can harm not only mental health and confidence, but also entire careers.
The key risk factors include:
Long work hours
Bad job design, unmatched skills with expectations.
High workloads, to the extent that they (employees) feel they cannot do everything they are asked to.
Exposure to traumatic events, distressed or aggressive clients, patients or customers.
Irregular or unsociable hours.
Lack of support in their job from supervisors and insufficient training or resources.
Bullying, aggression, harassment, or other forms of conflict with coworkers/employers.
Failing to provide early intervention
In its report, The Work Shouldn't Hurt (2019), the ACTU found:
78% of people have suffered a mental or physical injury at work with time lost due to mental health issues exceeding that lost to physical injuries.
Mental health concerns are the most common reason for lower productivity, affecting 3 in 5 workers.
67% of workers said they did not believe that their employer knew how to address mental health associated issues in the workplace.
At home
Right now, Australians are dealing with complex circumstances which are compounding our ability to stay mentally healthy. Experiences of loneliness, family violence, alcohol and drug use and loss of work, tough at the best of times, are exacerbated during a global pandemic which brings with it new constraints and uncertainties, fears and frustrations.
Loneliness: at any given time, the estimated prevalence of problematic levels of loneliness in Australia is around 5 million. Through the pandemic we have all gained a greater understanding of what that means.
Domestic and family violence: according to the Australian Bureau of Statistics 2016 Personal Safety Survey, 2.2 million Australians have experienced physical and/or sexual violence from a partner and 3.6 million Australians have experienced emotional abuse from a partner. About 2.2 million Australians have experienced sexual violence since the age of 15.
If no female aged 15 and over had experienced partner violence in 2015 there would have been (among females aged 15 and over):

19% less suicide & self-inflicted injuries
19% less depressive disorders
12% less anxiety disorders (AIHW 2019)

One review of studies found the odds of experiencing PTSD was about seven times higher for women who had been victims of domestic violence than those who had not. The likelihood of developing depression was 7 times greater, anxiety four times greater, and drug and alcohol misuse six times greater. The likelihood of having suicidal thoughts was 3.5 times greater for women who had experienced domestic violence than those who hadn't. (VincentCare)
Alcohol and drug use and abuse: estimates from the 2020 Illicit Drug Reporting System showed that 47% of participants self-reported that they had experienced a mental health problem in the previous 6 month, and according to The Matilda Centre 2019 / Australian National Survey of Mental Health and Wellbeing (NSMHWB 2008) 50–76% of Australian clients of AOD treatment services meet diagnostic criteria for at least one co-occurring mental disorder.
Out of work
While being in work can cause it fair share of stress, and create risks for mental health, so can being out of work – unemployed, underemployed, or if working for yourself, but losing business.
Unemployment according to the National Survey of Mental Health and Wellbeing, is a known trigger of mental health issues: of the 413,600 unemployed people, 29% had a 12-month mental disorder. In comparison, 20% of the 10.4 million people who were employed had a 12-month mental disorder. Unemployed people experienced almost twice the prevalence of substance use disorders than employed people (11.1% and 6.0% respectively) and almost three times the prevalence of affective disorders (15.9% and 5.7% respectively).
Small business owners and sole traders face unique stressors with a joint study between MYOB and Beyond Blue (2019) finding that 56% all SME owners experience mental health issues, 48% of these respondents cite anxiety stemming from financial and cashflow problems.
Similar key findings from Everymind (2017) revealed that small business owners experience a higher prevalence of symptoms of depression and almost 80% acknowledged the need for more specialised support to address mental ill-heath within the small business sector.
In the community
Mental health statistics reveal the challenges of pandemic lockdown isolation, social inequity, stigma and discrimination, as well as generational and cultural divides, have a subtle or dramatic effects on mental health and impact physical wellbeing.
There are gaps in services and supports for particular demographic groups, and disinclination to seek help, in particular among elderly people in aged care facilities, young people, Indigenous Australians, people living with a disability and carers of people with a mental illness, and individuals from culturally diverse (CALD) backgrounds.
Likewise, previous negative mental health outcomes within CALD and LGBTQI+ communities are compounded by experiences of stigma, prejudice, discrimination and abuse.
LGBTIQ+ people, according to LGBTQA+ Health Australia, face greater risks to their mental health, including suicide.
They are two and a half times more likely (than the general population) to have been diagnosed or treated for a mental health condition in the past 12months and are more likely to attempt suicide.
And among LGBTIQ+ people aged 16 to 17 were almost three times more likely to have attempted suicide in the past 12 months, and almost five times more likely to have attempted suicide in their lifetime.
People from culturally and linguistically diverse (CALD) backgrounds similarly face greater barriers to positive mental health.
Stigma and fear of discrimination continue to see people avoid seeking help, with 54% of people with complex mental health issues (mental illness) not accessing any treatment. (Department of Health and Ageing. (2013). National Mental Health Report 2013)
According to the National Stigma Report Card 2020,
71.8% of participants said they had experienced stigma or discrimination when accessing mental healthcare in the previous year.
Close to 25% of participants said they had been most affected by stigma about mental health issues when watching, reading or listening to mass media, like news and entertainment media.
On average, 90% of participants who answered questions about these experiences said they had seen, read or heard mass media content that portrayed people living with mental health issues as dangerous, unsafe or unpredictable, being to blame for their issues, or being incapable of recovery or getting better.
81.6% agreed that they had been treated unfairly when trying to get help for their mental health because of stigma about mental health issues.
73.7% agreed that they expected to be treated unfairly when trying to get help for their mental health because of stigma about mental health issues.
74.4% agreed that they had stopped themselves from getting help for their mental health because of stigma about mental health issues.
80% agreed that they had been treated unfairly by members of their faith or spiritual community because of stigma about mental health issues.
75.1% agreed that they had stopped themselves from engaging with their cultural community because of stigma.
Multitudes more research has been conducted but, armed with these mental health statistics, we hope you will have enough to start a conversation about taking action to improve mental health outcomes for your workplace, someone you know, or your community.
If you're interested in understanding Australia's mental health crisis, and what can be done to address it in workplaces, at home, in tackling barriers and stigma, or in improving access to support, talk to us.
Sector