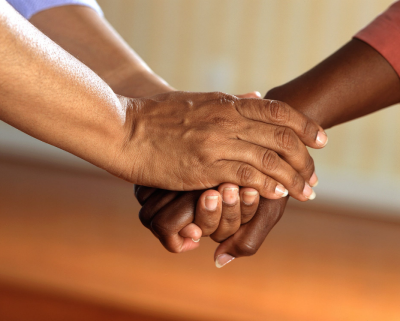 As we enter a historic year for Australia's aged care sector, Ellis Jones looks at some of the activities, issues, and perceptions which will affect providers, consumers and the government. In part three of our series, we look at provider and workforce resilience within aged care.
Resilience is low.
Aged care peak body LASA states, over recent years, while increasing overall funding to the sector, successive Australian governments have reduced residential aged care funding by an estimated $3 billion in real terms as more people need care but funding per resident has reduced.
Reports from the Royal Commission echo this; repeatedly mentioning how regularly the term 'funding boost' is spoken in desperation in relation to both those receiving care, and the staff who care for them.
How resilient to shock are they? To more requirements on less funding?
In 2018, 43 per cent of Australia's residential aged care facilities were operating at a loss. That's a staggering figure to contemplate – almost half of the nation's residential care facilities are in the red, despite wait times of more than 12 months for home care packages.
In all the inquiries, consultations, service design, and strategies, the intentions have been good – funding assigned to safe, high-quality care – but there is a real, lived experience for every process initiated. That is, the key roles among senior staff, careworkers and facility managers are all tasked with more to do, sometimes without appropriate training or support themselves.
The obvious paradox being, if you are distracted by obligations that are not delivering or supervising care, then there is an immediate risk that care suffers.
Reports last month echo this sentiment, detailing the resignations of some top-level executives within the aged care sector, prior to the Royal Commission's start. These are patterns which seem to be gravitating down into residential care providers as aged care struggles to retain workers.
In addition, the first two weeks of the royal commission revealed that the Australian aged care sector will need to triple its workforce by 2050 to keep up with Australia's ageing population.
One suggested strategy to navigate this shift is to encourage millennials into the aged care workforce, due to their socially conscious focus and attraction to meaningful careers.
However, the point has also made that the sector needed to regroup and refocus on training and improving wages for workers in order to make a career in aged care more appealing, and mutually beneficial for those receiving care.
The importance of training is especially important in disease-specific care, such as dementia which is expected to become the leading cause of death. Rates of dementia are expected to more than double by 2050, and caring for someone with the disease requires a specific set of skills that may require upskilling.
Additionally, the emotional cost of a career in care has the potential to pave the way for a culture of support to be embedded in the carer or support person experience.
As our firm has been called to assist providers, we have seen it in the numerous sanctions applied to homes. It generally manifests like this: there is a breach; it generally relates to staffing or the system that manages staffing; the government takes a strong position with the provider and families; trust in the provider plummets; carers and facility-level managers resign (it's not worth the low wage); care suffers.
Fortunately, the sector has experienced and responsive peak industry groups to assist SME providers to understand and respond. And the government has announced assistance, but it's becoming more evident that additional funding is needed to provide staff with the tools they need to do their jobs long term, in an effort to provide residents with the best standard of care.
Now that the Royal Commission is underway, it will be a case-by-case situation of providers fronting the commissioners and their lawyers, and called at short notice. It is critical for the provider, its staff, its customers and the families within diverse communities, that the responses in the dock, to media and direct to stakeholders, are concise, lucid and placed in context to ensure the establishment of a sustainable aged care system for those on all levels.
Being prepared in the long as much as the short term, is an obligation, regardless of the resource constraints.
Ellis Jones has developed a model to support the sector to proactively address and respond to the Royal Commission. Beyond the initial submissions, our approach focuses on engaging older Australians and their families into the future. And responding tactical over time to strengthen, not weaken, the sector's resilience and integrity. Download the model.
Talk to us about turning challenge into opportunity.
Sector