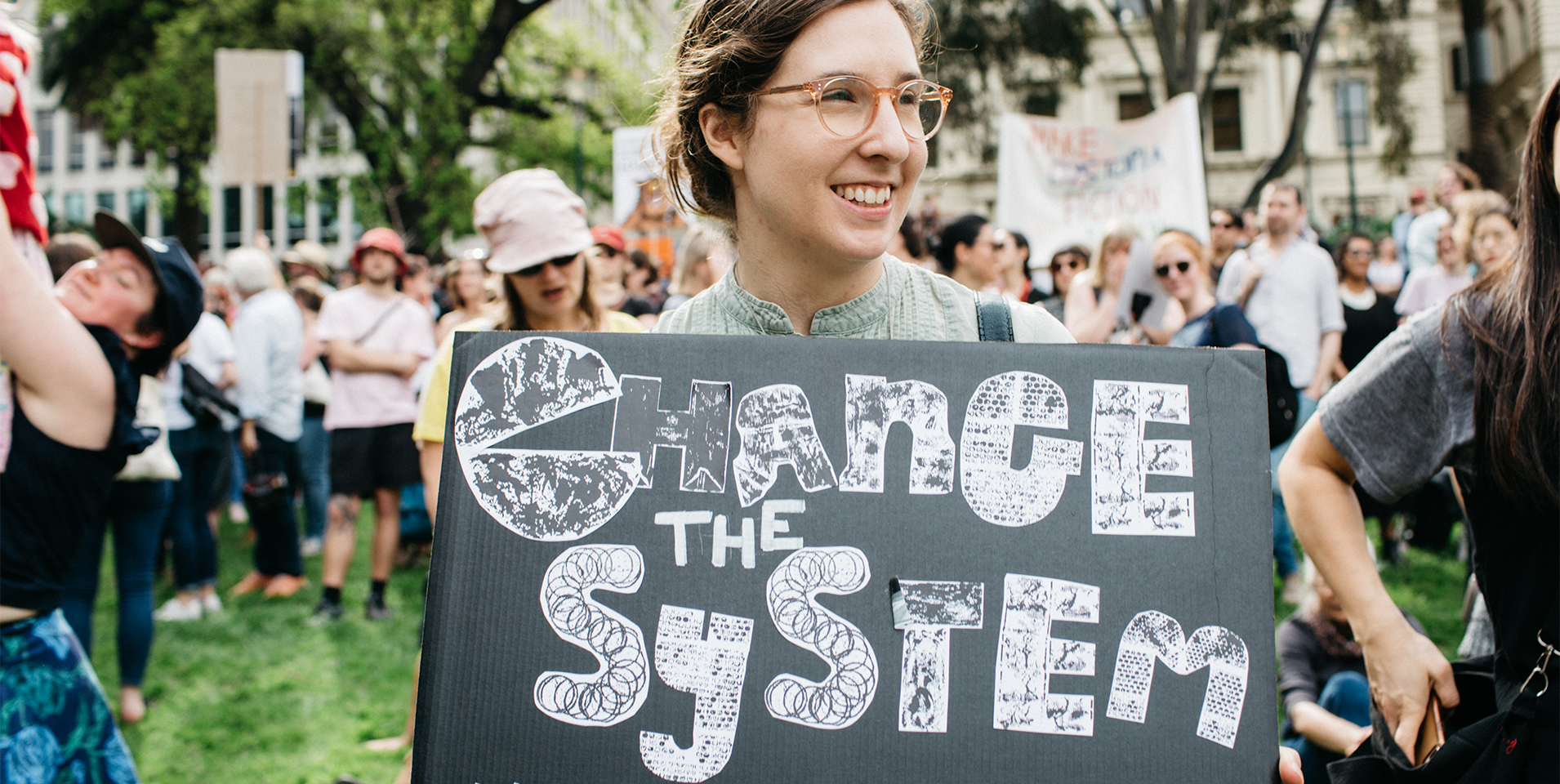 Caring for the planet is important to all of us at Ellis Jones. Little by little, our team has put sustainability systems in place, embedding environmentalism into our day-to-day operations so that we can achieve net-zero emissions as soon as possible.
We're excited to share how we've kept environmentalism front and centre this past financial year at Ellis Jones. This is a journey we're thrilled to be on, and we hope you are too.
Something you should know before you keep reading: since the start of the current health crisis, our team has been working remotely. Our office space has thus had a minimal environmental footprint. Since we wanted to be as accurate as possible, we're reporting on data from June 2019-March 2020. We compare it here to data from the same period last financial year.
Ellis Jones' Sustainability review – our environmental impact in financial year 2019-2020
Culture: we went into emergency mode
This year was one for massive strikes and climate emergency declarations. We can proudly say that we participated in both. We declared a climate emergency and set more ambitious sustainability objectives that we are now working towards. We continued to nurture engagement with sustainability by talking about it, sharing, reading, and attending (lots and lots) of webinars.
Some key 'culture' results:
We declared a climate emergency and outlined our actions to keep global warming at or below 1.5 degrees Celsius.
We walked with thousands of students in Melbourne to demand action for the planet.
Waste: we said no (as much as we could)
Waste-related questions often fly around in our office. Is this maybe waxed cardboard packaging recyclable? Can I put my tea bag in the compost? The answer isn't always easy to find, but we do our best to find it.
This year, we produced more waste than the previous year. We were very keen to find out why, so we dug in. Turns out we had left too much food in the fridge, and we had a good talk it. We also did a big office clean, which meant more waste went into our bins. Thankfully, the proportion of waste that went into each bin didn't change (4% food waste, 14% landfill waste and 82% recycled waste). This means that we've continued to sort correctly and minimise waste to landfill.
Some key 'waste' results:
We crammed our waste into 32 recycling bins, 26 bokashi bins (compost), and 8 landfill bins. We recycled all soft plastics at our local supermarket.
We used reusable cups for all takeaway coffee.
We swapped plastic wrapped snacks for wholefoods snacks.
We're currently doing Plastic Free July at home. Swapping our plastic toothbrushes for bamboo ones, removing clingwrap from our kitchens and getting plastic-free foods and cosmetics.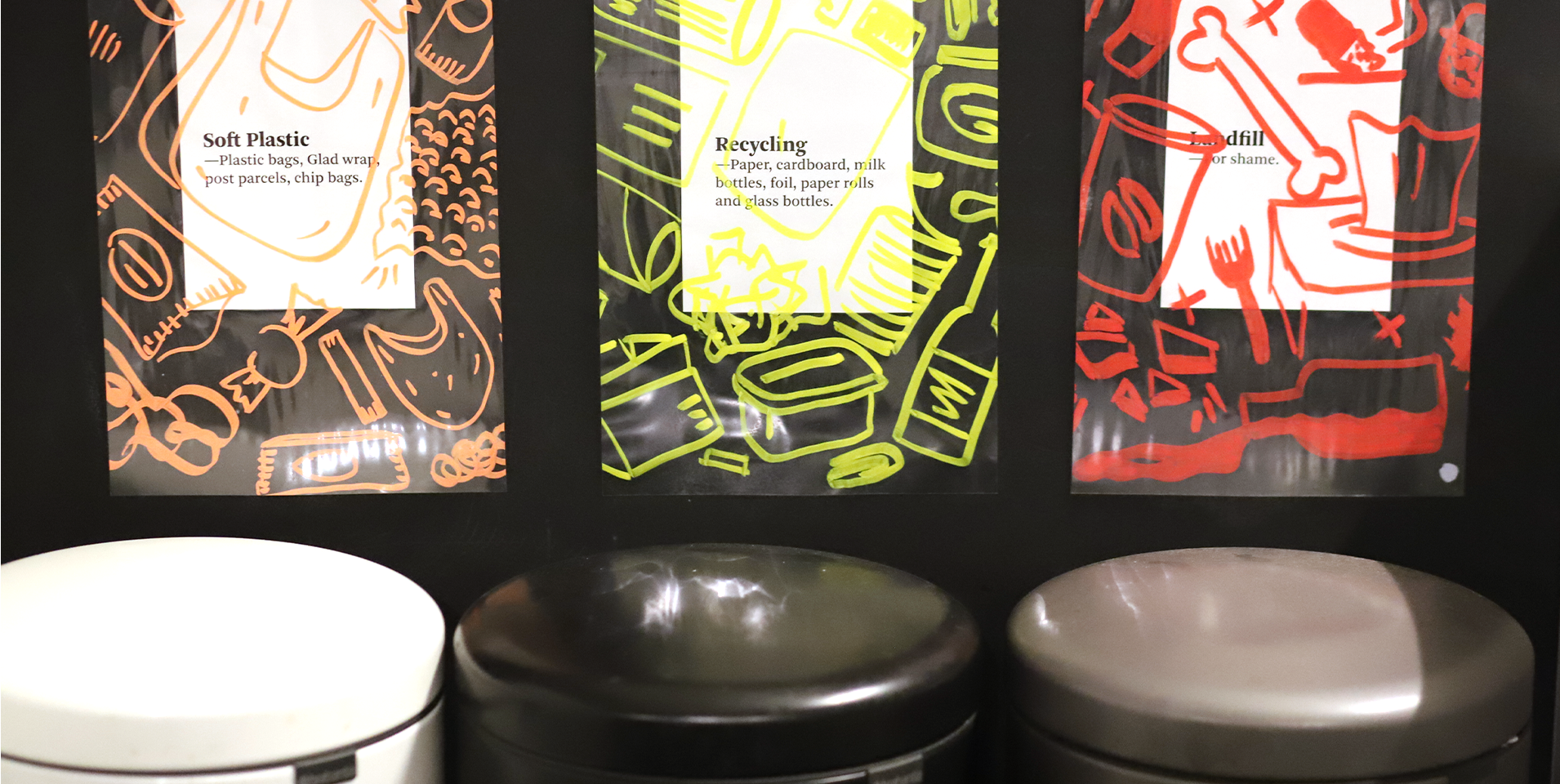 Energy: we stayed efficient
Each year brings different heat and cold events, which often means energy use changes. This year, our energy use rose by 10%. Since we are assessing ourselves against a year of energy efficiency improvements and consequent drops in energy use, the comparison bar was high.
Still, we wanted to do better. Upon analysing our results, we realised that our main energy culprit was our coffee machine, gobbling energy when left on at night. We decided to turn it off after ringing our 'last coffee bell' every afternoon at 2pm, and we look forward to seeing how this impacts our energy results next year.
Some key 'energy' results:
We used 10% more energy than the previous year (we believe the main culprit was leaving the coffee machine on overnight).
We offset our energy use by buying all energy from Powershop.
We closed lots of blinds, turned on the fan, and covered ourselves in locally-made woollen blankets before touching heating and cooling systems to minimise energy use.
Our days were lit only by sunlight and LED lights.
Transport: we kept riding, walking and using PT
About 90% of us ride, take public transport or walk to work. So, our focus this year was on reducing emissions from transport to and from client meetings. We started tracking how we move and found lots of Uber rides. Next year, we'll encourage more virtual meetings and use electric bike service, Jump Bikes.
Some key 'transport' results:
90% of us ride, take public transport or walk to work.
116 Uber trips to and from meetings. We are looking into ways to move to and from meetings emissions-free.
We installed a new and improved bike rack to encourage cycling – and we enjoyed inspiration from our client, Good Cycles!
Food: we went plant-based
What we buy and how we buy it is a powerful way to enact change. While we've been purchasing from the most ethical and environmentally-friendly suppliers we can find for quite some time now, we still needed to make less emissions-intensive food purchases.
Since meat-heavy diets contribute a lot to climate change, we decided that all our catering would become plant-based this year to reduce the environmental footprint of our food.
Some key 'food' results:
All staff applauded the decision to switch to plant-based catering for all office meals (and we did).
Staff eat out, eat in and only bring takeaway in biodegradable, reusable or recyclable packaging.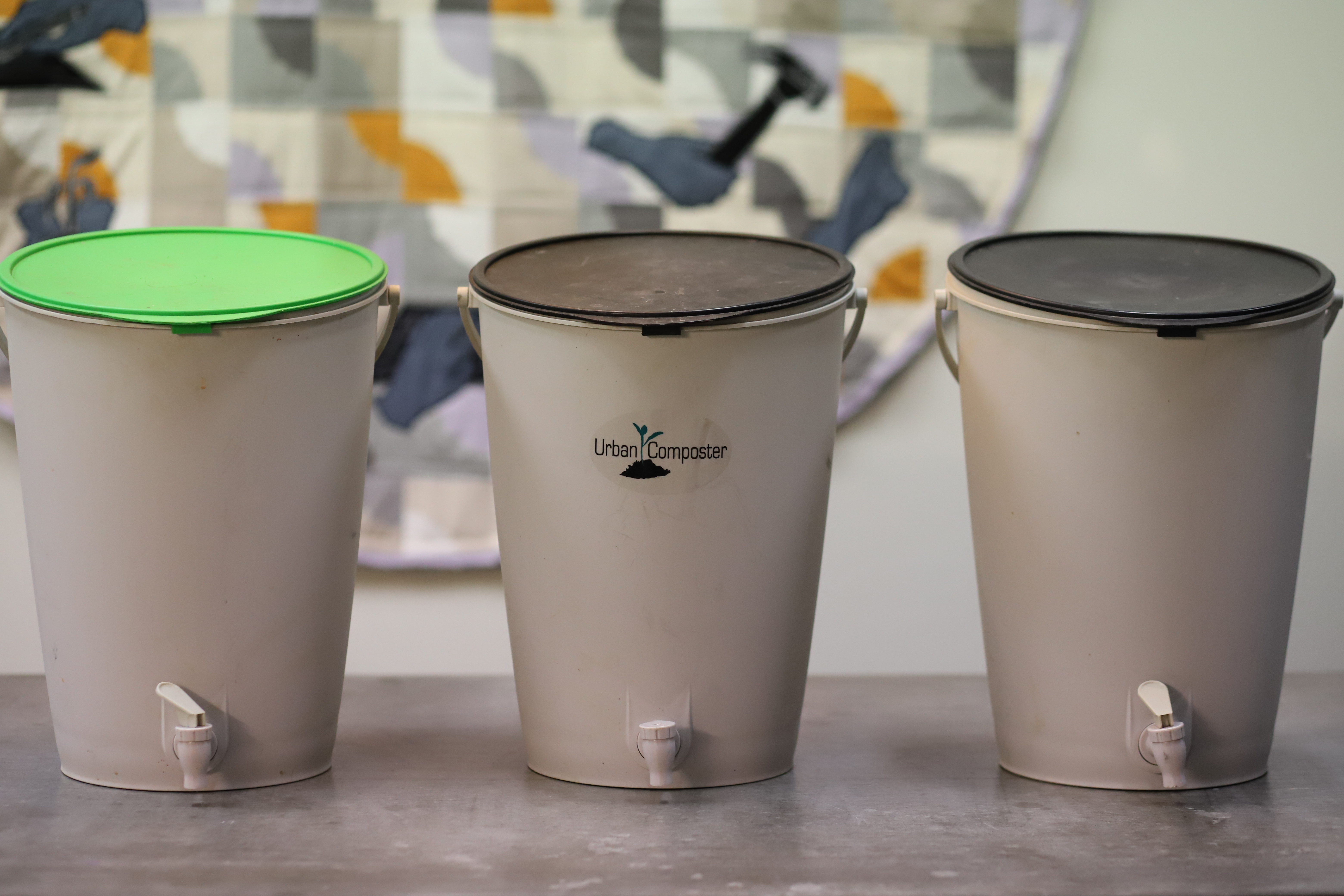 What's next?
With several years of environmentalism behind us, we can say the journey is worth all the effort. The team is motivated to achieve environmental goals.
Being environmentally friendly is a mind shift and behaviour change. You have to plan the transition but, soon enough, you're there. If we want to keep global warming at a safe level, we have to.
If you are keen to set up systems, processes, and behaviour change program that makes sustainability a unifying and rewarding experience, call us. We are here to help.
Find out more about declaring a climate emergency.
*Note: this data was taken from before we left our office at the start of COVID-19.
Sector
Sector