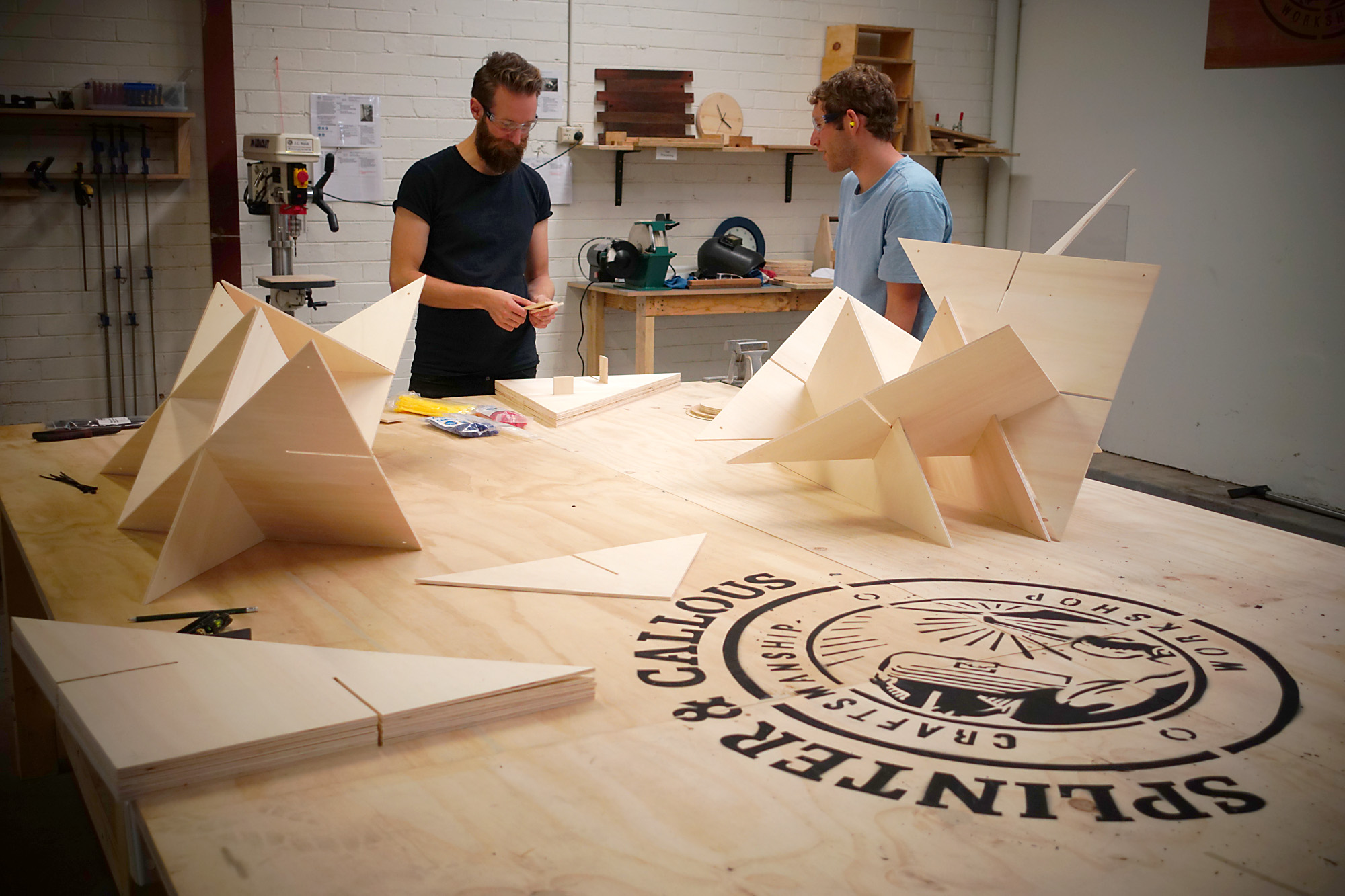 If there's a maker inside all of us, how do we find it?
Imagine if everyday people had a place to find that inner maker. A place to learn timeless skills from master craftsmen, build things and connect with people across a workbench.
Well,  Melbourne now has just the place – Splinter & Callous.
Splinter & Callous is a wood and metal workshop where people find their inner maker with expert guidance from master craftsmen. It's a communal place where everyday people can learn real skills while building well-crafted things and connecting with like-minded people across a workbench.
Splinter & Callous' concept was born from multiple social purposes. Their business creates employment opportunities for older workers, helps urban professionals find mental wellbeing, and renews the appreciation for craftsmanship and woodwork skills.
Ellis Jones is helping Splinter & Callous launch and run a crowdfunding campaign at the end of April (2016).
The funds raised will help Splinter & Callous secure and fit out a permanent workshop in Melbourne that is open to the community 12 hours a day, 7 days a week.
You can help us build momentum for Splinter & Callous' campaign  by joining their Thunderclap – a mass, simultaneous social media post.
To get involved, simply visit the Splinter & Callous Thunderclap campaign page and select the online platform you wish to show your support via (Facebook, Twitter or Tumblr).
To follow the Splinter & Callous journey, visit their Twitter, Instagram or Facebook pages.

Talk to us about Crowdfunding or running your Thunderclap campaign.
Sector
Sector