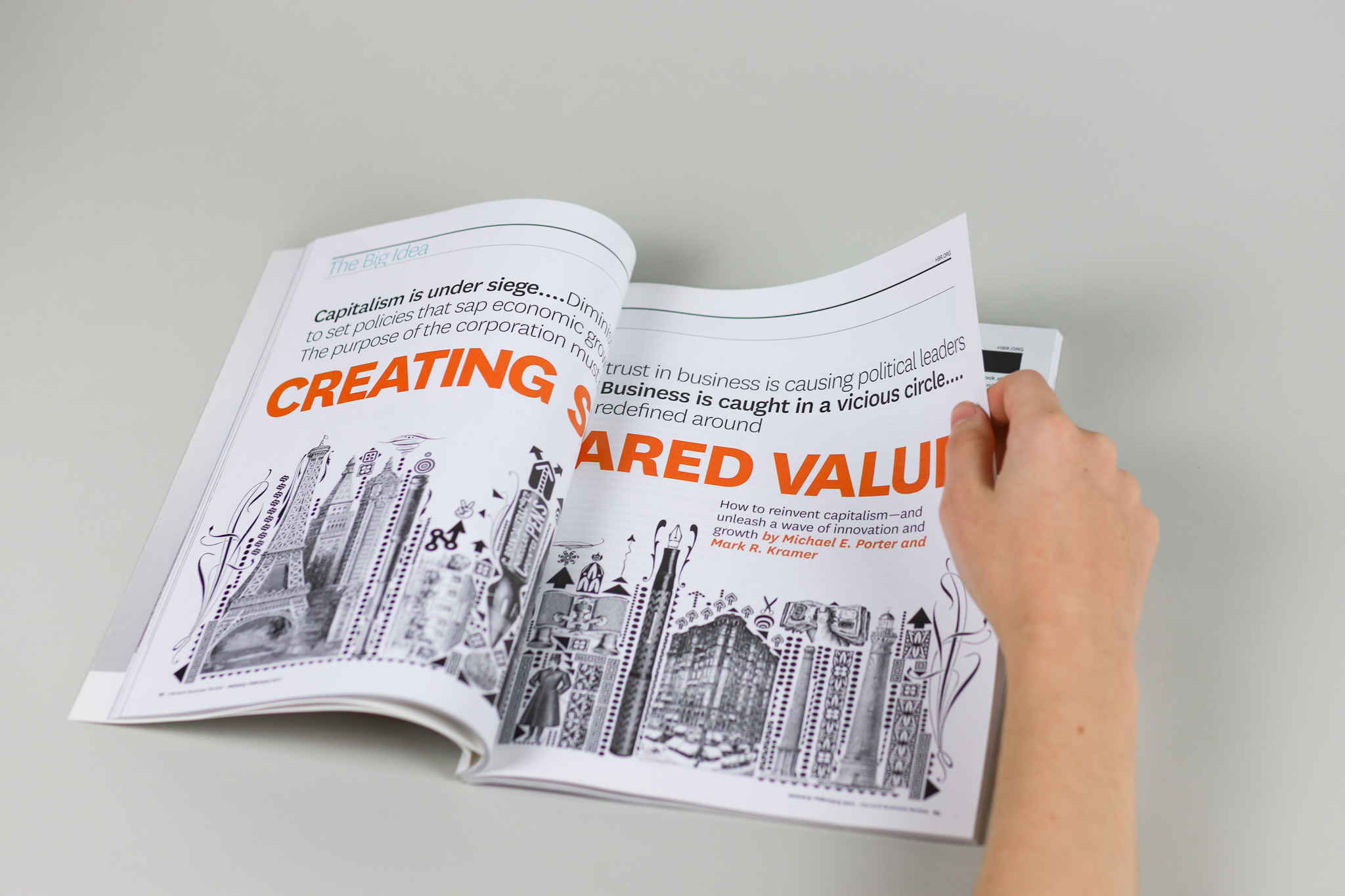 Eight years after the concept of creating shared value was launched in the Harvard Business Review with the ambitious headline of 'How to Fix Capitalism', it has only become more relevant.
We face the most daunting set of challenges: from AI and the future of work to political division and nationalism and, the greatest of all, climate change.
Shared value still offers the most pragmatic framework and philosophy for capitalist democracies. We need to get the financial and human resources, the world's best minds, the greatest communications reach, to the great challenges of our time.  So much of this sits in the hands of businesses and their investors.
According to Edelman's Trust Barometer, people are increasingly trusting business more than governments.  CEOs are under pressure from employees, customers and, increasingly shareholders, to take a stand and do something. The report states, "71 percent of employees believe it's critically important for "my CEO" to respond to challenging times. More than three-quarters (76 percent) of the general population concur—they say they want CEOs to take the lead on change instead of waiting for government to impose it."
But shared value is not solely the domain of business – at least not at our company. We're using it to help national governments frame environmental challenges, help member organisations and industry leaders plan for market evolution in sectors such as aged care and disability, and co-design new services in the not-for-profit sector.
Shared value is a framework for innovation, a management philosophy and, ultimately, an outcome.  It can be used to develop initiatives, re-orient business strategy and processes, or support the design of regulation.
The important thing to do, is get started. Get some advice. Run a workshop. Apply the theory and practical tools to your organisation's context.
Are you asking these questions? If you are, it's time.
We want to make sustainability and social impact a competitive advantage for our company. How?
My customer base is demanding we are not just responsible but act on social and environmental issues. What issues should we consider and how do we do it safely?
Our market is evolving. How can we innovate to achieve growth and sustainability?
I get that we need to make a difference. But I don't want my team to lose sight of the business reality while creating a better society. How do we make doing good, good for our business?
Our company achieves a range of social and environmental impacts. How can we measure and communicate those achievements within our resource constraints?
We are committed to achieving our purpose. What skills and techniques do we need to get there, quickly?
If you or your boss is asking these or any other similar questions, give us a call. We will share our approaches but also tips on getting business cases funded, and projects across the line.
Sector