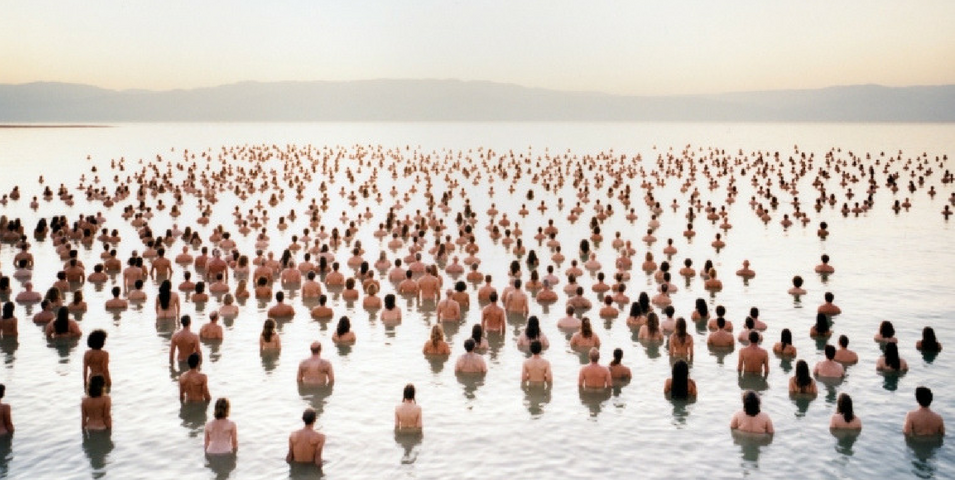 Ask the 300 people who shed their clothes on a chilly Melbourne morning what compelled them to take part in the latest photo shoot by internationally renowned photographer Spencer Tunick, and you will hear a range of different answers. For some, it was an opportunity to confront body image issues face on and for others simply a chance to experience the joy of being part of a creative process.
While art can mean different things to different people, most of us would agree that art in all its forms enhances our wellbeing—enriching our lives and our perspectives. Art can also bring us great personal pleasure.
Art is a necessity
But the impact of art goes far beyond the personal. Because art allows us to see things in different ways, it is a great vehicle for public debate, community building and collaboration. Participation in the arts can also support place making and political action. In today's world, a vibrant arts and cultural sector is also vital to attracting the best workers and investors, contributing to a sense of livability.
However, rather than being viewed as a central pillar to strong economies and communities, arts and cultural organisations are still seen by most as a "nice to have". In fact, public support in Australia for government funding in the arts has fallen significantly in recent times. The Australian Council's most recent National Arts Participation Survey found that 20% fewer Australians support publicly funded arts programming than eight years ago. The message is simple, as the economy tightens, the public is refocusing on what they see as essential services—arts lies on the periphery of this.
It is clear though, that arts and cultural organisations do have a strong role to play in the wider economy. As articulated in Creative Victoria's 2016 strategy, the creative industry is vital to stimulating innovation for the wider industry and to achieve socioeconomic outcomes. For example, creative, cultural and artistic experiences and skills have a valuable place in mainstream healthcare to reduce stress, pain and anxiety and to improve community wellbeing. In education, arts can help to deliver better academic results, higher motivation and attendance, and greater resilience.
Let's merge creative process with social purpose
To help drive the use of creative services in the wider industry, Creative Victoria has set a clear mission, one which puts social impact at the centre of program design and reporting.
So, what does this mean for the creative sector? To begin with, arts and cultural organisations must ensure they bring artistic, social and financial returns. They need to start by embedding social impact from the outset and set up a way to frame and measure these social returns. Organisations must also ensure that they map out the actions they need to take beyond their artistic output to generate returns for all.
As a starting point, those working in the creative industry should consider how their work contributes to:
Building community pride and identity
Inspiring community and civic participation
Creating a culture of inclusion
Contributing to resilient local economies
Promoting health and wellbeing
Creating livable cities and towns
Financial returns will flow once organisations are able to clearly articulate and demonstrate the value that art in all its forms can bring to the individual, the community and the economy.
Unsure of how to implement social impact into your creative organisation? Talk to us today.
Sector
Sector