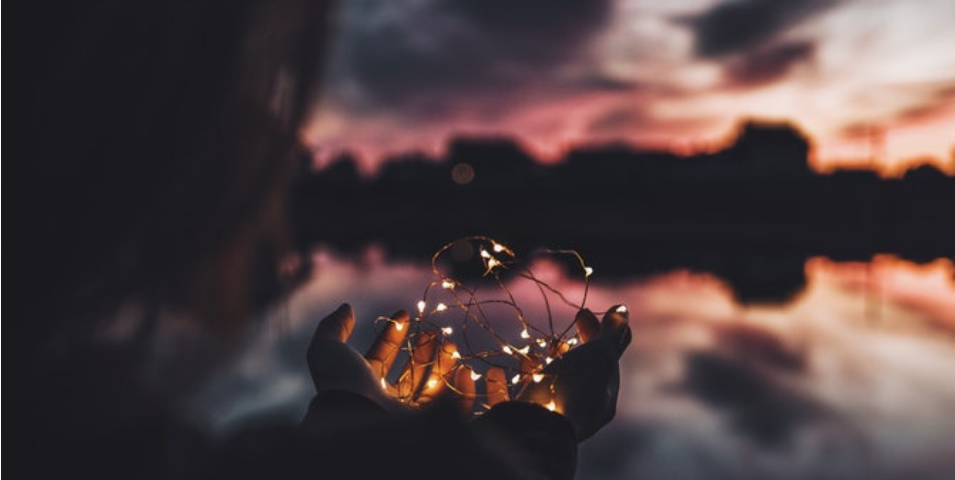 In 2015 the UN Secretary-General, Ban Ki-moon, reflected on the Millennium Development Goals and outlined his hopes for the Sustainable Development Goals (SDGs) to come.
"Reflecting on the Millennium Development Goals and looking ahead to the next 15 years, there is no question that we can deliver on our shared responsibility to put an end to poverty, leave no one behind, and create a world of dignity for all."
A blueprint to achieve a better and more sustainable future for all, the 17 SDGs rely on multi-stakeholder partnerships as the 'glue for implementation'. Primarily this includes policy planners, civil society representatives, academics, volunteer groups, communities and private-sector leaders.
The energy transition plays a critical role in shaping such a future. But how can we balance the needs of our society – lowering emissions, ensuring a secure and reliable grid, as well as a just transition to clean energy?
These were the questions this year's Spark! Conference sought to answer. Bringing together some of Australia's leading minds, the program navigated through the challenges and opportunities in energy, from energy poverty and affordability through to policy, advocacy and local leadership.
Here, we map our key learnings from Spark! against three of the SDGs:
Goal #1. No Poverty.
Energy poverty continues to be a problem in Australia, as high electricity prices and stagnant wage growth has left vulnerable, low income households unable to pay their energy bills. On top of this, most low income households live in low quality homes with poor insulation, heating and cooling, having adverse effects on their health and well-being. Deaths resulting from extreme heatwaves are at an all-time high, with Melbourne home to the most heat-related deaths.
As Emily O'Neil, Policy Advisor at the Victorian Council Of Social Services (VCOSS), highlighted from the Power Struggles report, the well-being of many Victorians have been severely impacted by their struggle to pay their power bills. Embarrassment around cold housing and the need for limited power usage meant Victorians are limiting their social interactions, leaving levels of loneliness to skyrocket. Inability to keep the lights on means more people are going to bed earlier and nutrition is taking a huge hit, with people choosing microwave meals over extended use of ovens and stoves to make something more substantial.
Bodies like VCOSS, ACOSS and Moreland Energy Foundation (MEFL) are shining a light on the struggles of low-income families. Eradicating energy poverty is not just about keeping the lights on, but about feeding families, encouraging human connection and providing safe living spaces for the vulnerable. Hardship programs are now available to support energy-stressed households, and Victoria currently has concessions in place within the energy plan system that aim to benefit vulnerable people who need support.
The next step? Continue to grow the conversation, strengthen support and policy, and safeguard energy-stressed households from slipping into energy poverty. It's important to ensure a just transition, where no one is left behind.
Goal #7 Affordable and Clean Energy.
People are looking for alternative solutions because the energy market has left them with high prices and uncertainty.
Therefore, it's important that the transition to renewable energy is affordable, accessible and reliable. Local, state and federal governments are doing things to help move this along, with Solar Victoria providing a great example of making renewable energy more affordable through rebates. Decreasing costs to install solar means more people can access the technology. Acknowledging and creating better policies around development, rental properties and housing for vulnerable people is important. Continued government support, investment and policy certainty will ensure vulnerable people do not miss out on a greener, cleaner and socially connected future.
Goal #11 Sustainable Cities and Communities.
It's imperative that we plan now, for the future. To ensure a smooth energy transition, Australia must build reliable, sustainable infrastructure and be smart about our energy decisions to allow our cities and communities to grow sustainably.
While our government lags slightly behind, there are numerous ways organisations are seeing to this sustainable future. Community energy is a prime example and sits at the intersection of practical initiative and social movement. In 2009, there were three community energy groups in Australia, but none were operating projects. Now, more than 105 groups are developing projects and over 80 projects are operating.
The mission? To make the transition faster and fairer. The opportunities? Bulk buys mean quality assured processes that are simple and easy to understand. The chance for partnerships and alliances mean the community energy sector can scale and have a greater impact.
'Solar gardens' in a co-op framework, offers an example of community energy that benefits the consumer first.
Developments like Josh's House are seeing the design and construction of 10 star energy efficient family homes. The homes are thermally comfortable year round, without the need for air conditioning or additional heating. They generate more electricity than they use and will harvest and recycle water.
With energy initiatives like these producing true and positive environmental and social impact, we are seeing an increasing move towards affordable and clean energy for all.
As Gwen Ifill said, "change comes from listening, learning, caring and conversation".
This year's Spark! Conference fostered interesting, insightful and thought-provoking conversation around the future of Australia's energy transition goals. As conversation continues to translate into implementation, we must reflect on Ban Ki-moon's words from the UN's SDG press conference, "we will need all partners to make this a success".
Talk to us about creating positive social impact through your energy initiatives.
Sector
Sector