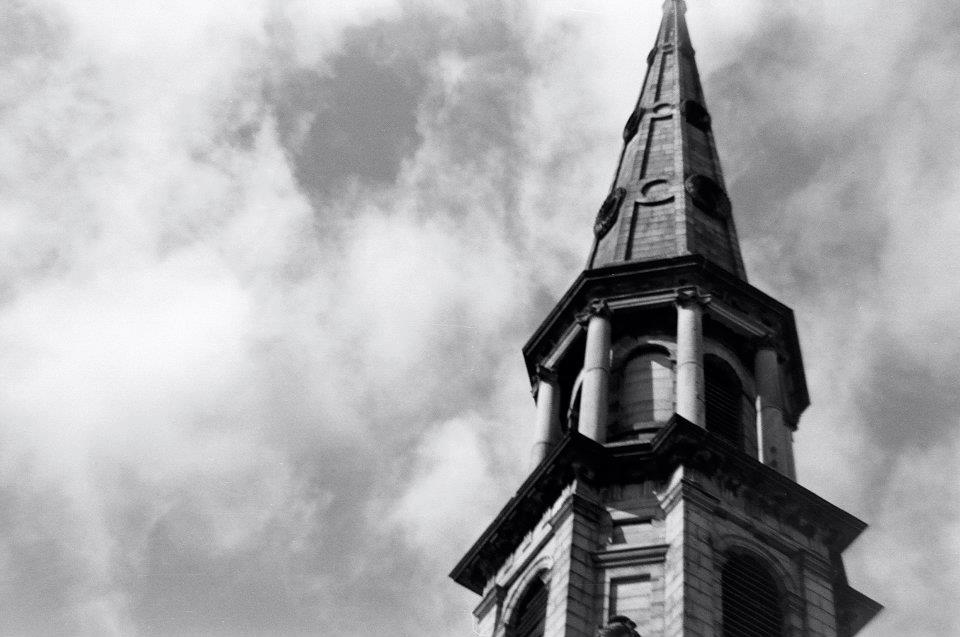 As 2018's newest students recover from O-week and start hitting the books, we are thinking about what are the influences setting them on the path to their future selves in the workforce. Advertising is one of them. In 2016, Australian universities collectively spent over $300 million on advertising and marketing.
There are a lot of contenders for great work in recent years; these are some of my favourites.
University of Western Sydney – Unlimited.
If I might be so bold as to say: this is the campaign that raised the bar, the one that started the new wave of relevant, exciting and meaningful university advertising. The launch of its unlimited campaign in July 2015 also tied in with a rebrand (from 'The University of Western Sydney' to 'Western Sydney University' – it was surprisingly controversial (but more on that another time).
This campaign told the stories of its graduates – from their years as children, what led them to WSU, and what they're doing now. Launched as several videos, the one part of the campaign that got the attention of Australia was that of Deng Adut; child solider in Sudan, who arrived in Australia as a refugee and went on to become a leading human rights lawyer. After going viral, spoofs of competitor universities (in this case, the University of Sydney Law School) also gained a lot of views and undoubtedly, laughs.
Launched in 2016, Deakin's Think Young campaign is still active today. You might have noticed the captivating television commercials during the tennis, or perhaps you recently boarded a neon pink or yellow tram. Not unlike Western Sydney University above, it's a campaign that relaunches Deakin's brand, while also acting as a recruitment tool for new students. The campaign – featuring distinguished students, alumni and staff – dares its audiences to choose 'invention' over 'convention', aligning and amplifying the university's focus on a strong online offer, a first mover in tapping into the benefits of digitising education.
What's immediately evident about Deakin's Think Young campaign, is that its brand – like its education offer – is in contrast to what most of the other Victorian unis are doing. It's vibrant and bright, loud and fresh. It's about Deakin saying to its future students: "we're not like the others… and that's one of the best things about us".
Charles Darwin University unveiled its 'New World University' campaign in 2016, asking audiences to consider 'How will we use knowledge in the future?' Our most northern Australian university, Charles Darwin Uni has a strong focus on social justice, sustainability, and creativity.
While the message of the campaign is interesting in its own right, it's the creative execution of the campaign that really stands out to me. The campaign's several videos were made entirely out of paper – layer upon layer of meticulously hand crafted cut outs, the visual effects are so starkly different from competitor universities; there are no glossy grass lawns, sand stone buildings or mortarboards being tossed in the air to be seen here!
In 2016, The University of Melbourne launched 'Made Possible by Melbourne', showcasing the life changing research to come out of the university, and the impact such research has had across the world. It was the evolution of its previous campaign, positioning the university as the place where "great minds collide"; the next chapter, telling us what amazing things can happen when human ingenuity is fostered. The aim of this campaign to showcase the difference the university is making through its research – in a way that every Melburnian could connect with, and feel proud of – while more specifically targeting Australia's leading businesses, change makers and innovators.
What's especially interesting about this campaign was that in addition to all the usual elements – digital videos, a campaign website, social media advertising – the university set up a free exhibition around the Melbourne CBD,  with 13 different, interactive sites that highlighted a fascinating piece of recent research.
University of Wollongong – 2018 Student Recruitment campaign.
There were two components to this campaign, and both worked. The main video for this campaign pairs terrified (and young looking) high school students with (relaxed and worldly looking) university students, and the impact is both amusing and effective. The students are asked to talk about their experiences of year 12 ("stressful", answer most of them), and their experiences of uni, ("I change my timetable around each semester so I can surf at the best times…").
The video was also paired with creative – street posters, social media advertising and billboards with many different messages, targeting different kinds of school leavers and aligning to a specific UoW faculty. For example:
Image via: http://forthepeople.agency/uow.html
Lastly – a bonus inclusion – our recent LCI Melbourne 'Design your world' campaign
LCI Melbourne – formerly known as the Academy of Design Australia – engaged Ellis Jones to assist it with both a total re-brand, and a recruitment campaign. With tight turn around times, we needed a branding campaign that simultaneously introduced LCI Melbourne to the world, while also working to attract new students. We felt that one of the biggest advantages to LCI Melbourne is that it's part of an impressive and global network of great design universities.
Our campaign centred on the tagline: 'Design your world', with campaign creative (including billboards, street furniture, posters and digital advertising) focusing on starting here in Melbourne, and ending up at any of the international campuses. Read the full case study.
We work with universities and TAFEs to engage their students, their influences and their communities. Talk to us about your next education campaign.
Sector
Sector