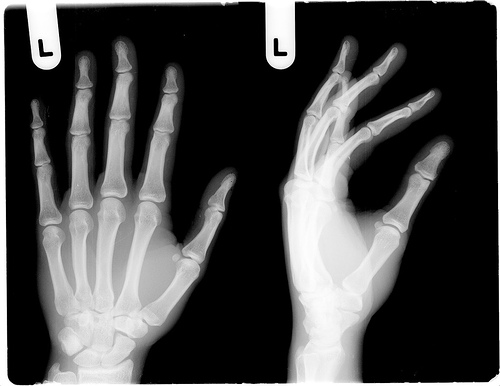 Risk versus benefit' in prescriptions and treatment has become even more complicated for Australians living with osteoporosis following international enquiries into popular biphosphate treatment Fosamax.
Osteoporosis sufferers live with decreased mineral content in the bones, leading to increased fractures – a serious health problem for Australia's senior citizens. Federal figures show osteoporosis costs Australia $7 billion annually with some 100,000 related fractures every year.
There are a number of ways of treating the disease, but biphosphonates – one of the most popular being Fosamax – have had their share of the doctor's prescription pad. Fosamax is able to reduce the risk of osteoporotic fracture by 30 to 50 per cent. 10 million prescriptions of Fosamax have followed since it hit the market in 1995.
But the prevalent biphosphonate is now the target of a US investigation into alleged worrying side effects.
Two years ago the media cycle turned its head to Fosamax after complaints of osteonecrosis of the jaw. International research places the rate of osteonecrosis at 1 in every 100,000. Against this research, some 800 cases of the 'dead jaw' have united to create the mass action against Fosamax's manufacturer, Merck.
In 2007, there were some 200 cases of 'dead jaw' in Australia. Adelaide researcher and professor of oral surgery, Alistair Goss is an expert witness for the plaintiffs. He described the 'dead jaw' phenomenon as "the worst toothache you could ever have" that brought "pain going for years on end."
American media reports now allege Fosamax has its hands all over even more severe fractures in bones following years of treatment on the drugs, side-effects turning minor falls into huge fractures for people whose bones have relied on the drug for years.
The dilemma is, as the world waits for further research and findings from the American action, Australian doctors have an even harder decision to face when considering prescribing biphosphonates. The research continues.
Ellis Jones will continue to monitor developments in treatment of osteoporosis medicine in the interests of better serving institutions catering for Australians living with osteoporosis.
Image credit:  herby_fr
Sector
Sector