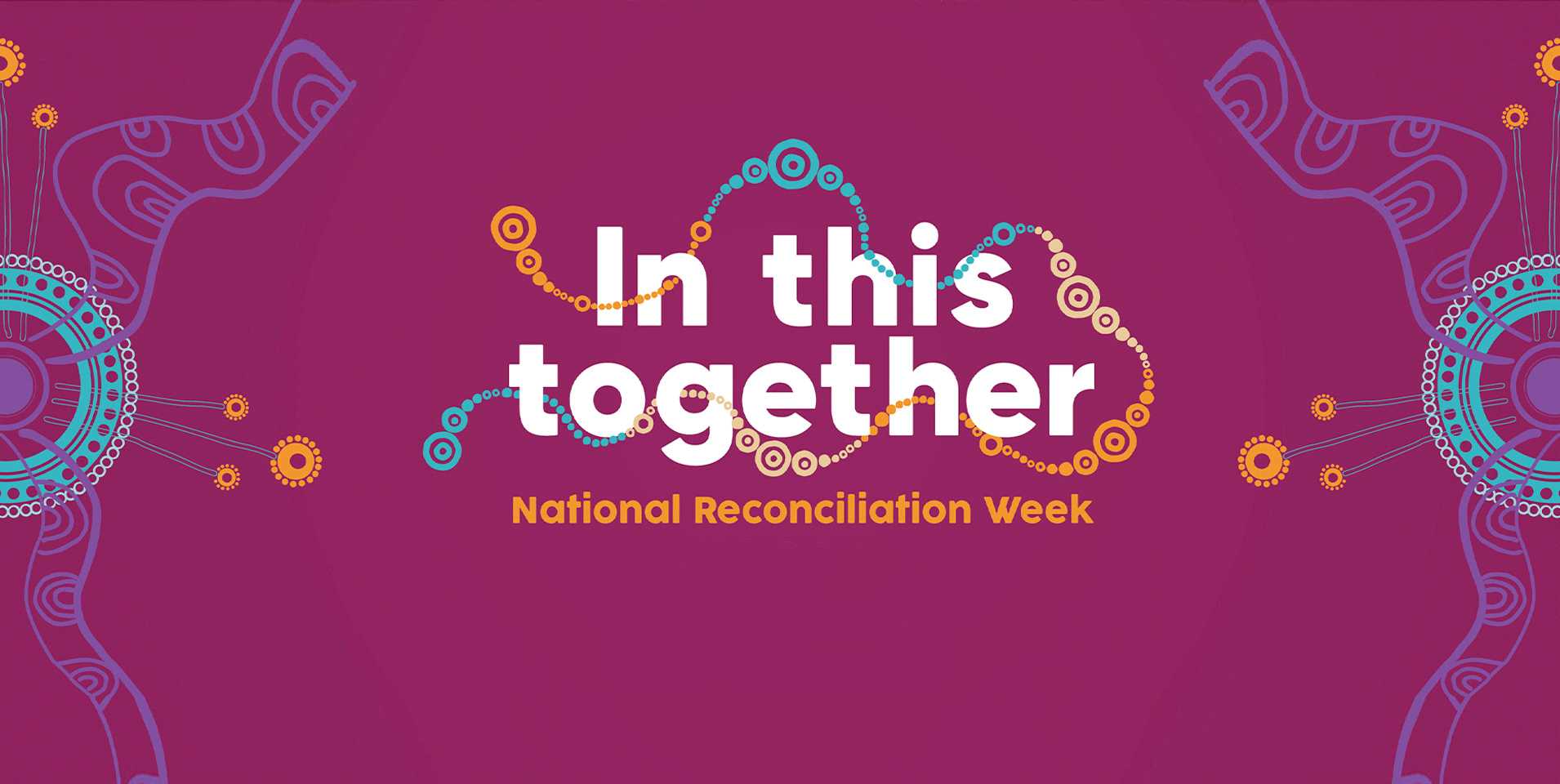 We acknowledge the people of the Kulin Nation, the traditional owners of the lands on which we work, play and meet. We pay our respects to Elders past, present and emerging. We recognise and value the traditions, lore and connections of all traditional owners.  We walk with you. Your stories shape our future. 
The Black Lives Matter movement sweeping the world has meaning relevant to its settings, and these are diverse. But every march has a shared  sense of frustration and injustice – we must acknowledge this, and then address, with honesty and tenacity, our own situation.
Deaths in custody, Invasion Day, Bridging the Gap and the Uluru Statement – we know what the problems are, so let's start the listening, learning, truth telling and investment in change.
Let's use the moment to unite Australians and drive political and cultural leaders to move past ideology, defensive positions, and disinformation.  People are frightened, angry, sick and dying. That is not an Australia of which we can be proud.
A wealthy, creative, inventive and culturally diverse people, Australians can and will do better.
At Ellis Jones we are optimistic, but not blithely so. We have invested in cultural training for our team, which has not only educated but inspired us about Australia's rich indigenous history, and what it can mean for mutual prosperity.
Here are some resources we want to share. Read them, use them, and be moved. That's the spirit we need to foster.
Bruce Pascoe is growing Australian food.
"On the hill above Bruce Pascoe's farm near Mallacoota in Victoria's East Gippsland, there's a sea of mandadyan nalluk. Translated from Yuin, the language of the country, it means "dancing grass".
Pascoe and his small team of coworkers have never done a harvest like this before. There's so much grass that both sheds are full, and Pascoe says they are "racing against the clock to refine our methods so we can extract the seed and make the flour. We have got to get this done in two or three weeks before the seed completely drops."
Imagine the dinner tables of Australia's future heaped high with food that is indigenous to our country, genetically matched to our soils and climate, rich with flavours we can't imagine quite yet, harnessed as we are to our European and Asian fusion obsessions.
This article from The Guardian will inspire you. (Video source – The Guardian, Australia)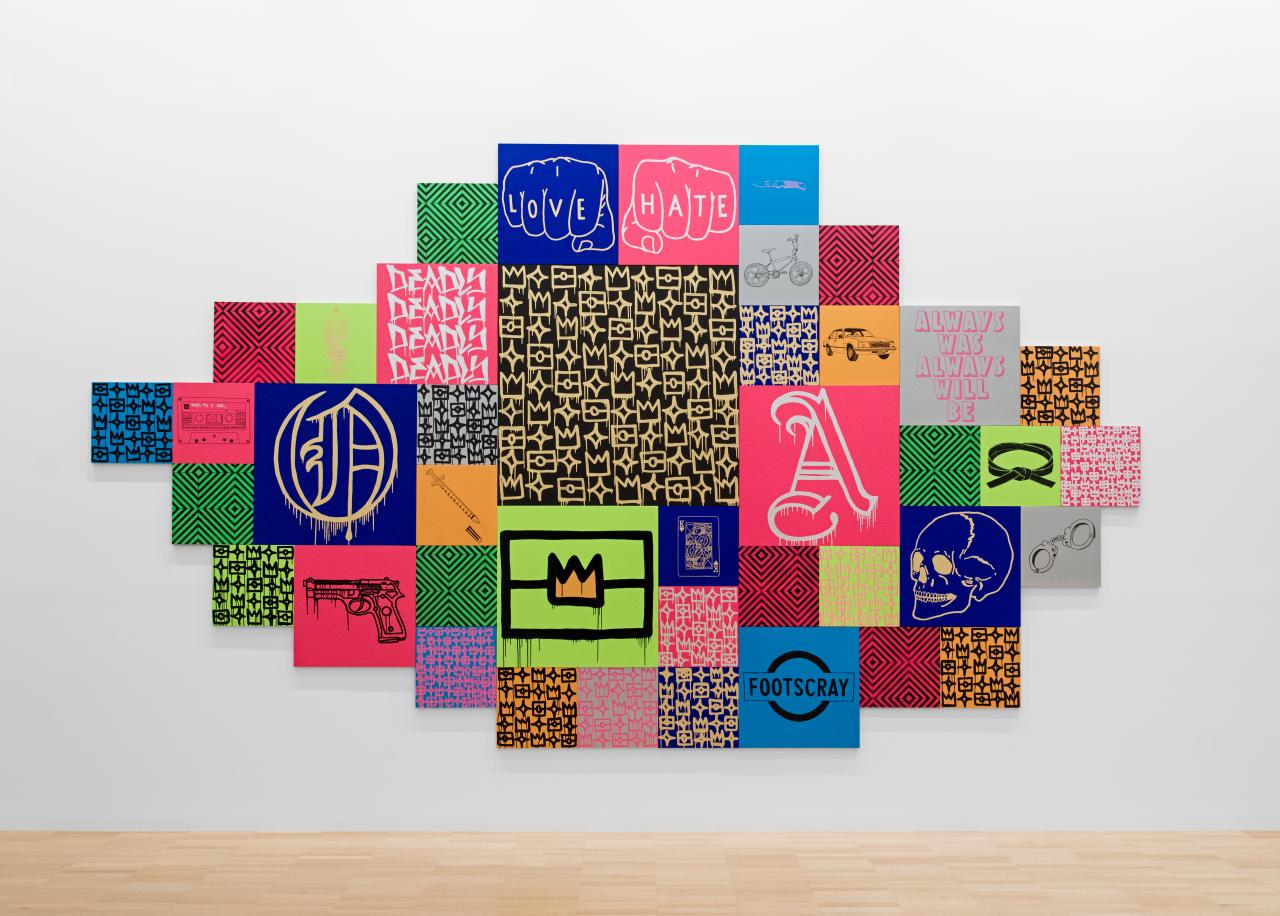 The NGV is Marking Time.
"Artists of the Western Desert transfer designs from the ceremonial ground and body to the wider world of circulating images on gallery walls. Reko Rennie and Brook Andrew translate incisions on carved trees or shields into bold neon icons, whereas Josh Muir and Hannah Brontë use video art to communicate voices of dissent, create dialogue between groups and to effect change."
This amazing exhibition crosses millennia of continuous indigenous Australian artistic practice, from the paintings of ancestors made from country, to the present day interpretations of urban life, startlingly contemporary but still so raw. Art that is intrinsically Australian. Our art.
Visit the NGV online and take the tour.
Photo taken of the artwork in the National Gallery of Victoria, Melbourne.
Purchased with funds donated by Esther and David Frenkiel, 2014
© Reko Rennie, courtesy blackartprojects, Melbourne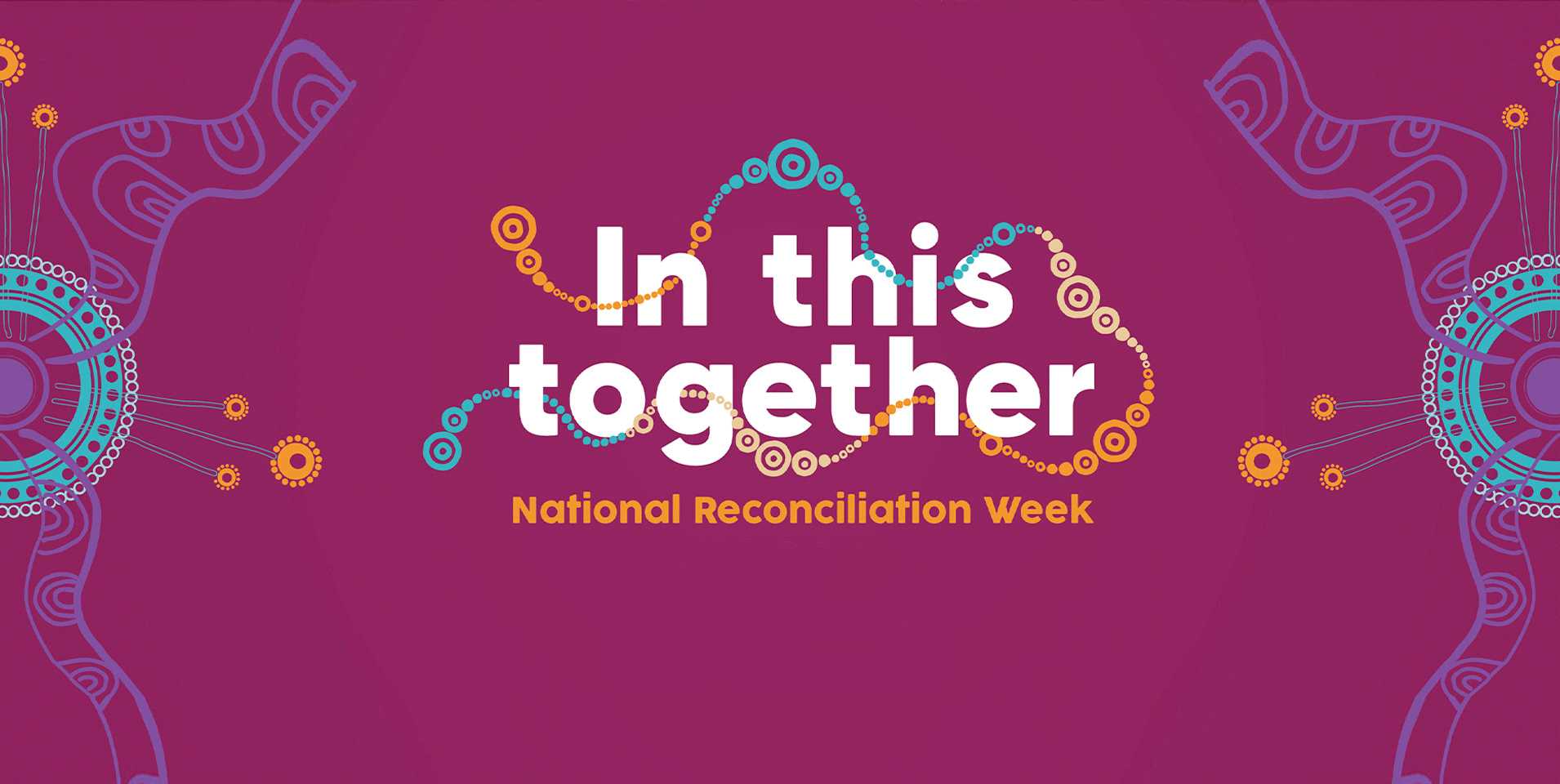 Reconciliation Australia is guiding us.
"Reconciliation is a journey for all Australians – as individuals, families, communities, organisations and importantly as a nation. At the heart of this journey are relationships between the broader Australian community and Aboriginal and Torres Strait Islander peoples.
We all have a role to play when it comes to reconciliation, and in playing our part we collectively build relationships and communities that value Aboriginal and Torres Strait Islander peoples, histories, cultures, and futures."
This year, Reconciliation Australia  produced such an treasure trove of practical, interesting, surprising and beautiful range of resources to help Australians get on with the job. It has never been more straightforward to get wise and get involved.
Visit the Reconciliation Week website. In this Together.
Ellis Jones is currently undertaking indigenous community consultation in Victoria , the Victorian Government  and co-designing health solutions with indigenous communities in NSW with Hunter Primary Care. It is some of the most rewarding work we have ever done thanks, in part, to how much we are learning and putting into action.
Talk to us about how your organisation can get started and make a material difference.
Sector
Sector