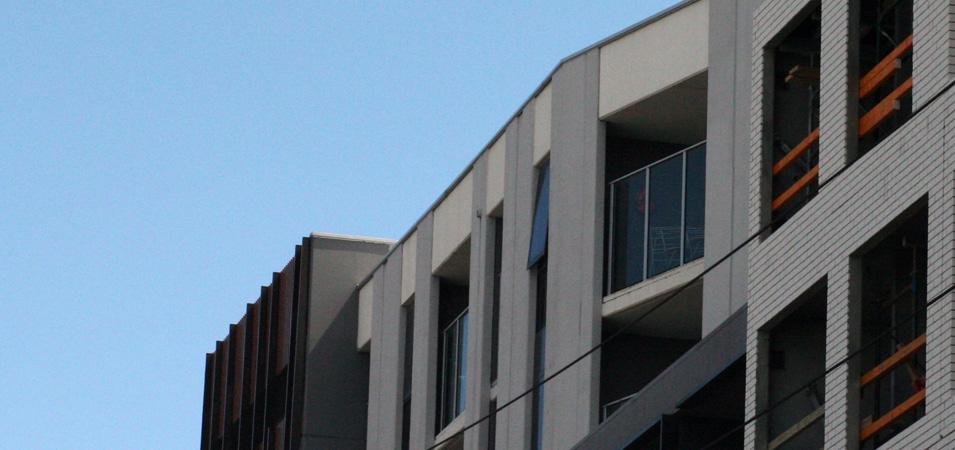 This article on how and why to complete buying property research is the first in a series on marketing in today's property sector.
The Building in Australia 2016-2031 report, released by BIS Shrapnel in early August 2016, predicts that the coming twelve months will see the number of new dwellings in Australia peak, before activity – particularly in the apartment market – declines. Statistics over the past year are also hinting towards an impending peak, as the number of new developments over 2015-16  reached a record high of 220,100 nation-wide, and home prices have continued to sky-rocket.
The Australian property boom over the past year – and the five years preceding – has prompted concerns of oversupply. This, along with recent curbs on bank lending to foreigners and new stamp duties on offshore investors, has raised the possibility of buyers failing to follow through on their purchases. Property experts predict Melbourne will experience the most severe oversupply of dwellings, due to a "glut" of apartments being completed in the city over the next two years.
A "tsunami of new dwellings" over the next twelve months will push Australian property markets into oversupply.
Despite the pessimistic reports from industry experts and the media hype, which has created fear among developers and investors, Melbourne's property market has proven resilient.
Recent data shows that Melbourne is the only capital city in Australia to have experienced double-digit annual home growth in the last year, with dwelling values rising by 10.1%. And the city's home prices are on track for another year of double digit-growth, with the strength of demand baffling property experts who predicted the boom would slow in 2016.
Demand will always exist.
The bottom line is that there are always going to be people in Melbourne looking for a place to live.
In what seems like a tumultuous market, saturated and ready to burst, there are still niche demands that can be met with a unique product offering that responds to specific buyer needs and establishes a unique sense of place. The type and volume of buyers and investors may fluctuate but in a city voted the most liveable in the world for six years straight, the demand will always be relatively high for certain types of property in Melbourne.
Developers must acknowledge industry predictions, and start to address buyer value creation – not just in economic terms, but reflected in personal identity, quality of living and connections to place or community. That requires property buyer research that involves buyers and investors in the design process.
Industry data can be overwhelming for both developers and buyers. It masks the opportunity represented by the gaps in the marketplace: buyer segments whose needs aren't being fully addressed by current developments.
Appealing to everyone means appealing to no one.
It's the same in every product market, from smartphones to cars: if you build and market a product to please everyone, it will suit no one. This is becoming increasingly evident in Melbourne's property market, as seen with the CBD's looming oversupply of cookie cutter vertical housing.
The challenge for Australian property developers is to create a brand identity linked to actual experience. This is a process of mapping development site context (social, economic, environmental), defining buyer personae, and then applying insights in building design, branding and marketing.
"The challenge for Australian property developers is to create a brand identity linked to actual experience."
With so much product in market, realestate.com.au is not going to help differentiate an apartment – you'll be seen but not understood and not competitively positioned. Undifferentiated branding is a fantastic way to doom a development to low profits and a painful marketing cycle.
How do developers beat the bubble?
Identify a buyer segment with unmet needs: Whether it be a foreign family moving to Melbourne for their child's education, a young fitness-conscious couple starting out, a new family on a tight budget or retirees looking to downsize, getting to the emotional and functional needs of a person via property buyer research. Identify buyers looking for a certain lifestyle, in certain suburb, from a certain building, at a particular time in their life.
Deep consumer research: Use strategic yet personable research methods to gain insight into your buyer niche. Go beyond demographic factors and learn about their lifestyle desires, their fears, their daily routines, their habits, their social networks and their potential reasons behind a hesitation to buy. We are using contemporary design thinking methods to complete ethnographic studies and co-design programs with buyers.
Understand place, it's more than a postcode: Place making is not a fancy of local government planners and boutique consulting firms. Understanding place – and defining the value created by a development to regulators and buyers – provides a competitive edge in the marketplace. Place based research defines and quantifies economic value. It also creates advocacy for the development in the local community leading to lower costs for marketing as word of mouth spreads.
Communicate a unique brand experience: Property research and place base research mean confidence in decision-making. It allows you to be bold and be different in branded materials and marketing experience – to stand out from the crowd in that wash of sameness on the skyline. If the process of investigation informs design and branding, the promise will be met and both the property and the developer's reputations will strengthen: also competitive advantages when the market is very wary of 'one dollar' development companies.
Fundamentally, it is about creating the homes people want rather than finding people to fill the home you've built. If there was ever a study in the business risk of 'build it and they will come', we're about to live through it.
There are too many apartments targeting the same buyer segments with the same undifferentiated offer. Developers need to start asking, what will happen if the bubble does burst? How much will our reputation act as a defense against market failure? Will they have a differentiated product, with a unique brand identity? Will they be building homes that motivate conservative consumers to make a life change?
Sector
Sector