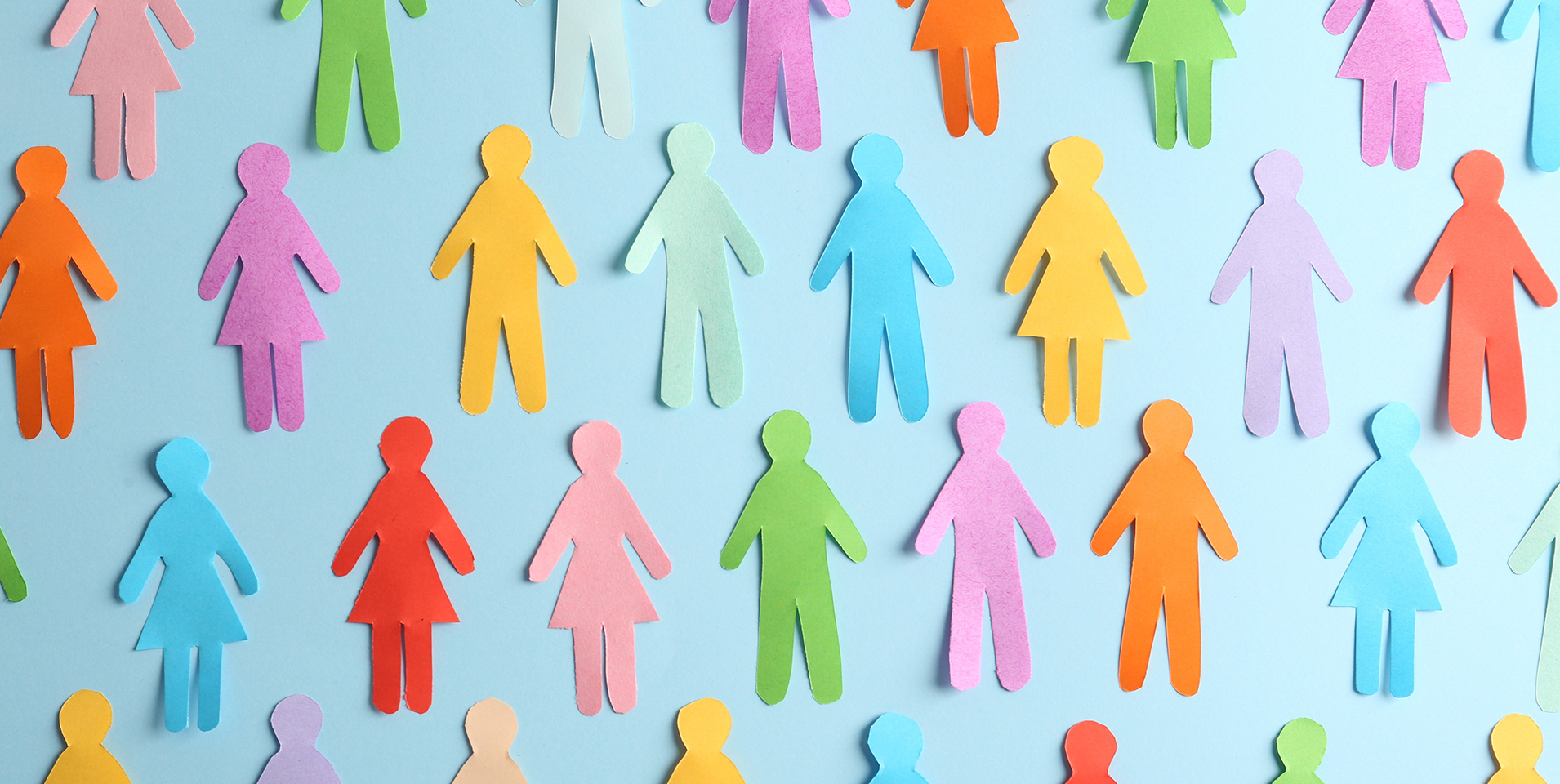 Inclusive and equitable communities are healthier, more productive, creative and readied for innovation – which is vital when facing the complex economic, social and environmental challenges of the 21st Century.
What is it?
Australia is one of the most culturally diverse countries in the world.
Australia is the home to the world's oldest continuous culture, and non-indigenous Australians identify with more than 270 ancestries.
Despite this diversity, we have significant strides to take toward equity.
Gender, age, sexuality, ability, ethnicity, socioeconomic position and migrant status are the greatest determinants of access to health, prosperity, and quality of life.
The intersection of any of these factors exacerbates the likelihood of social exclusion.
Inequity has been compounded by the dual impacts of climate change and the pandemic – and the economic fallout of both. The impact of shifting weather patterns, droughts, flooding, and storms hits poor and marginalized communities first and worst. The pandemic has exposed the fragility and inequity of social and economic systems, particularly the widening racial and gender inequities in education, health and workforce.
Social inequity is systemic and multi-faceted, requiring interventions beyond technical solutions – closing the equity gap is the quintessential wicked problem.
Getting it right means greater participation of all Australians in work and life, and that means a more inclusive, productive and equitable Australia.
The business case for change.
There is a strong moral imperative to close Australia's equity gaps; there is also a critical economic imperative.
Having an inclusive society avoids the costs incurred when people are excluded from jobs, businesses and accessing social services.
Deloitte Access Economics estimates that Australia's economic dividend from a more inclusive society is $12.7 billion annually. Of that, approximately $5 billion represents higher productivity from more creative and innovative workplaces where employees experience greater inclusion. The same is true for leadership. Boston Consulting Group found that companies with more diverse management teams have 19% higher revenues due to innovation. The Peterson Institute for International Economics found that 30% female leadership representation (and above) translates to a 15% increase in profitability for a typical company. More inclusive workplaces are estimated to result in $1.2 billion in increased employment (vital to solving the labour market crisis) and $6.5 billion in improved health outcomes.
The economic and social value is there for the taking. In summary, the benefits of inclusion include:
Improvement in mental and physical health: Social inclusion can counteract isolation and increase community participation, which helps to alleviate health problems, especially mental health issues such as anxiety and depression.
Reduced cost of social services: Social inclusion reduces the cost of social services by easing pressure on the public health system and reducing the need for income and housing support payments.
Inclusive growth: By lifting wages and workforce participation in geographical areas of socioeconomic disadvantage, the benefits of economic growth can be shared more evenly across all Australian communities.
Increased productivity in the workplace: Business benefits from social inclusion in a number of ways: diversity can be a source of creativity and innovation, lifting productivity; social inclusion can also increase profitability and help target market segments.
Improved employment outcomes: Greater social inclusion means people are less likely to experience discrimination-based adversity and less likely to experience discrimination in the first place, increasing their capacity to seek employment or gain longer working hours and contribute to the economy as a whole.
We're taking a stand.
Design with, not for. Throughout problem articulation, strategy, research, design and execution – apply person-centred and community-centred design and interrogation throughout the work.  Inclusion and accessibility are only possible where the end-user is the authority on the subject matter. Anything less is a guess or an approximation – and not fit for use.
Invest in rethinking and understanding. Our mental models are based on education and social conditioning. We need to unlearn if we are to address diversity, undo the harm of colonization and learn new and different forms of leadership, decision making and communication.
Reflect community. Every organisation's employee profile should reflect the diversity of its community and customers. Employ people with lived experience. Design cognitive diversity into teams.
Act on representation. At board level and in leadership roles. In advertising and marketing. Through recruitment and employee engagement. Without action, change won't happen, and value won't be realised.
Foster shared experience. We are programmed to fear what we don't know. Create welcoming places and moments for listening, learning, and sharing. Systemise connection. Change behaviour.
How we can help.
We work with governments, business and not-for-profit organisations to research, design and implement cultural and social interventions that influence behaviour and create more accessible, inclusive and productive services, workplaces and communities.
And, we work with advocacy, member, and consulting organisations to ensure the safe representation of people with lived experience in our work.
In delivery, our work looks like:
Policy, strategy, and programs: design and implementation
Human-centred, planet-centric, and systems-led design
Product, service, and experience (re)design
Behaviour change strategy, experience and communication
Employer, company, and place identity development
Accessibility-focused UX and UI
Learning design and content
Impact framing and reporting
Further reading
Case studies:
Sector
Sector