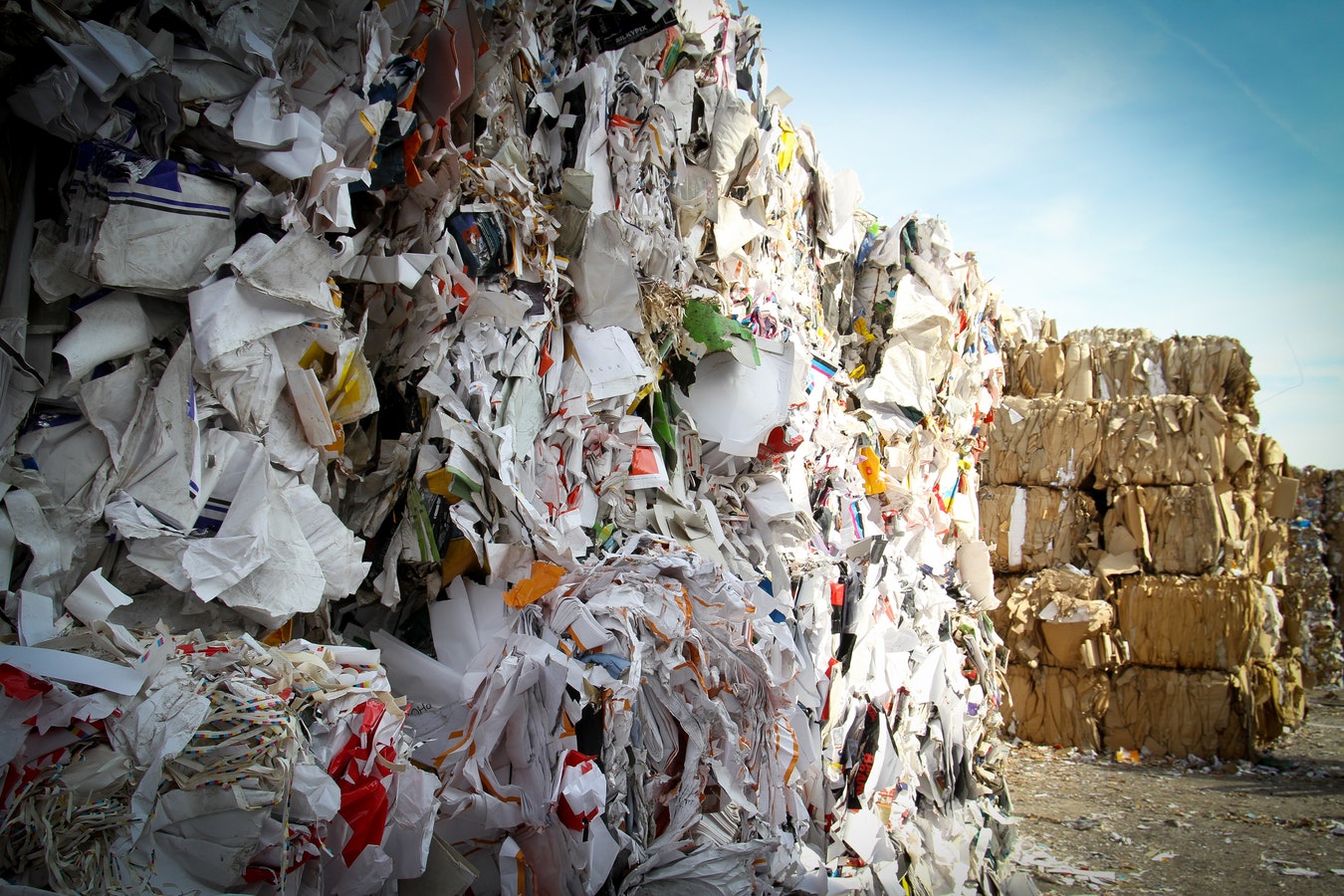 January 1 set a crisis in motion for Australia's waste industry; bins overflowed in the streets, warehouses sit full of stockpiled trash and Australians are asking, "why do we export our waste?" One Queensland council said they'd stop recycling all together, before reversing their decision following an uprising from their community. But every cloud can have a silver lining, and the opportunity in this crisis is for the emergence of new ways to dispose of and manage our waste.
Here are four ways that innovation is influencing Australia's changing waste.
Soft plastics are finding a new home.
Following last year's ultra successful ABC program War on Waste, soft plastic recycling has boomed around the country. Melbourne-based REDcycle have seen their soft plastic collection points at major supermarkets overflow with bags upon bags of household soft plastics. Soft plastics (the ones you can scrunch into a ball in your hand a la plastic bags and glad wrap) cannot be processed by your average plastic recycling facility, and require special equipment. Now, what was once a small program at primary schools has grown into a network of over 600 collection stations around the country, and communities have called on REDcycle to install new and bigger bins in their local stores. The organisation, who partner with recycled plastic product manufacturers Replas, produce community furniture, bollards, play equipment and more from our recycled household plastics. These items are then bought back by Coles and Woolworths, as well as local councils and property developers and are put into commercial and community projects. Putting our waste back into the streets, in the right way.
Packaging might change at last.
Late last month, the Council of Australian Governments (COAG) met to explore how they can work together to tackle the country's waste crisis. One of the results was an announcement by the Federal Government to ensure that all packaging is reusable, recyclable or compostable by 2025. Some have called this out as being a band-aid solution, as not addressing our problem of over-consumption of packaging, and even identifying the irony in having recyclable goods with nowhere to be recycled. Others have identified it as the turning point for the way businesses and consumers approach single use plastic, looking to the world's first plastic-free supermarket aisle for inspiration.
Food waste going back to the ground.
Across the state, the food we throw out accounts for over a third of all our waste, and considering the methane output of decomposing food, the environmental impact of our food waste can't be ignored. To tackle this issue, councils across Melbourne are trialing food waste collection services. Abbotsford residents in the City of Yarra are signing up, Boroondara is exploring implementation and Glen Eira introduced food scrap collection entirely on May 1. These councils, along with 11 across the state already collecting food waste, are creating compost that is used across council land and that residents of the municipality can take for free. A great example of the circular economy.
Waste to energy could be on the horizon.
As recyclable waste continues to pile up in stockpile houses around the country, the concept of waste to energy has been thrown around by waste experts, communities and now, the Federal Government. At last month's COAG meeting, federal environment minister, Josh Frydenberg announced the need for "environmentally sustainable" incineration, to relieve recycling stations of the burden of their stockpiles. Mr Frydenberg likened the venture to what is being done in Sweden, where 50% of household waste is burnt, diverting almost all of the country's waste from landfill. Could it be part of the solution to a mounting problem?
–
As our governments scramble to find the answers to Australia's recycling and waste crisis, the opportunity for innovation and new solutions is wide open. Will we one day be a nation that sends nothing to landfill? Maybe this turbulent time is the catalyst we need for progress.
Talk to us about Australia's changing waste.
Sector
Sector