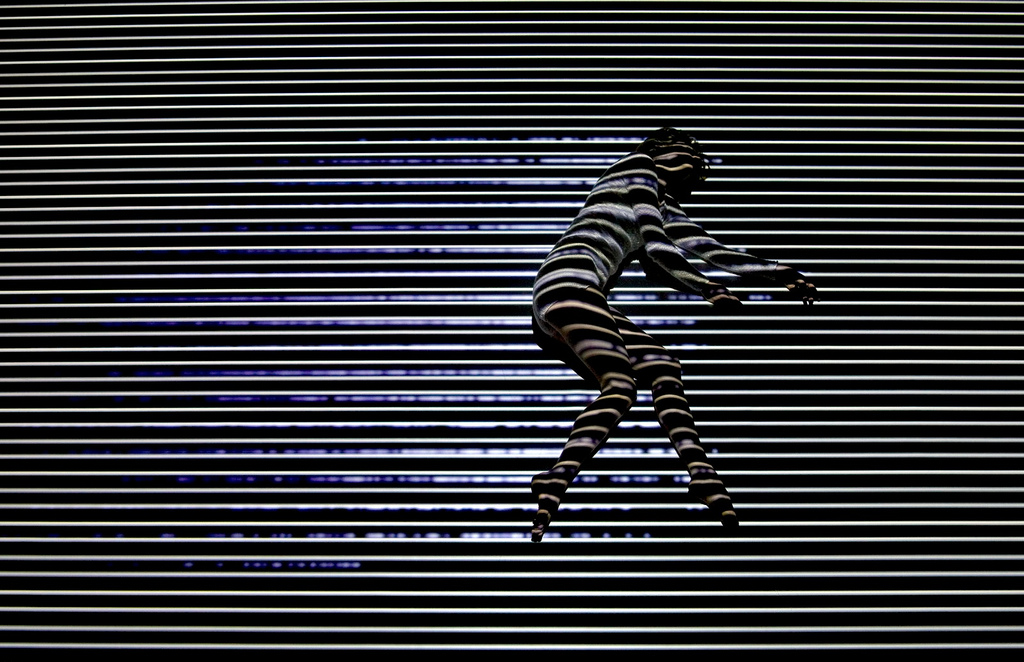 Chunky Move and the Malthouse Theatre will present the two premiere productions Connected and Faker, as part of Dance Massive 2011. It is a major year for the company that has consistently redefined dance.
Connected is a collaboration with the remarkably talented American artist Reuben Margolin who has created a purpose-built moving sculpture animated by its many connecting fine strings, connected to five dancers. In Connected the dancers build their performance while constructing the vast sculpture in real time, beginning with simple movements and hundreds of tiny pieces.
Over time these basic elements and simple physical connections quickly evolve into highly sophisticated structures and complex relationships. For more information on Rueben Margolin, and to see his breathtaking sculpture, visit his website.
In his solo Faker, Gideon Obarzanek performs the dual roles of choreographer and the questioning protégée, and attempts to peel back the layers of the creative process to discover its real cost, and what it means to doubt oneself as an artist and as a mentor.
Frank and darkly humorous, Faker offers a rare insight into the mind of one of Australia's most acclaimed creators. Gideon has announced his resignation from the groundbreaking company he started many years ago. Don't miss what is most likely his last solo show as Artistic Director.
"An intriguing relationship that has parallels in other arts and beyond." – Sydney Morning Herald
If you haven't experienced a Chunky show before – this is the year to be converted.
Sector
Sector