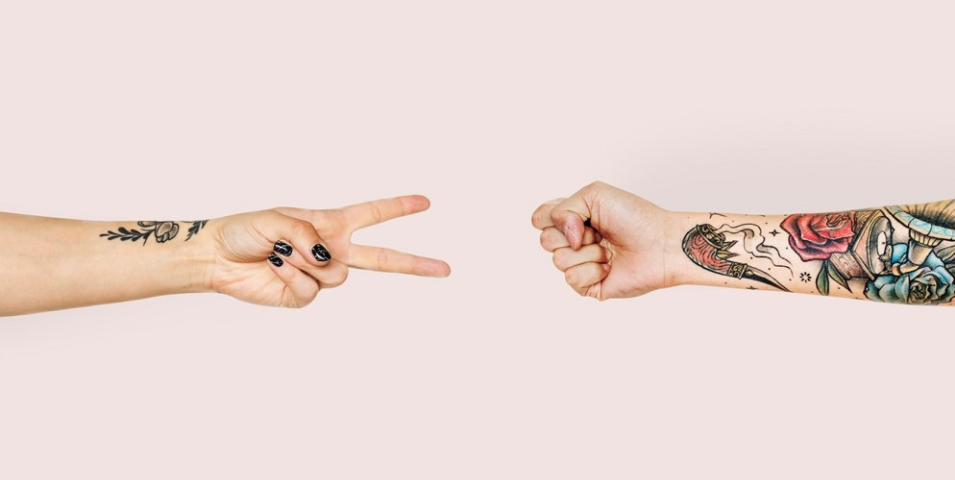 This is an edited version of a presentation delivered at IABC Fusion 2018 – Delivering business and social outcomes: communication as a tool for impact 
To be effective, be that creating a change in attitudes or behaviours, building awareness or driving enquiries, communications needs to be strategic. And strategy, at the base level, means how to win. But how to win is changing, because we live in a new era of communication, one where there is so much competing for people's attention.
One of the biggest challenges communicators face is the ability to create campaigns that really cut through the noise and that engage and inspire people to take action. Social impact brings a new lens to communications, and how we apply core communications principles to campaign development.
The case for social impact.
Increasingly, society is demanding that companies serve a social purpose and create social impact. In this environment, an organisation's commitment to social purpose matters more than ever – it matters to customers, employees and communities.
The 2018 Edelman Trust Barometer found that institutional trust is falling, with more than half of Australians believing that government is broken. Public expectations of leadership are moving towards individuals, with 65 per cent of Australians now believing that it is CEOs who should take the lead on change, rather than wait for governments to impose it.
Edelman also found that the traditional notion of shareholder returns as a driver of business success is increasingly being rejected by the Australian public. In fact, 56 per cent say that companies who think only of themselves and profits are bound to fail.
This change in trust and demand from consumers, for organisations to lead social change, is feeding a new order of doing business – a global trend of 'good business' with the ability to influence decision making.
But this doesn't mean CSR or philanthropy, because in these cases an organisation's social contribution is not necessarily intrinsic to business value. The move towards social impact demands more from organisations. Companies who really want to differentiate themselves need to have purpose at the core of what they do. It needs to be embedded in their brand and the organisation at every level.
What is expected in the modern business landscape, is profit with purpose.
The business case for purpose.
A 2014 Deloitte report found that organisations who are clear on their purpose were:
91 per cent more likely to maintain customer and stakeholder loyalty;
88 per cent more likely to prioritize and deliver on making a positive social impact;
83 per cent more likely to stay ahead of industry restructure and reform; and,
80 per cent more likely to maintain or emerge as industry leaders in the sectors that they represented.
A Harvest Business Review study found similar results. It also found an agreement that a strong sense of purpose increases employee satisfaction and customer loyalty.
However, purpose is not what an organisation tells people it stands for. Purpose is what an organisation does every day. It's embedded throughout the entire organisation; in every process, in every decision. Purpose clarifies, guides and inspires, lifting organisations and helping leaders to see the path to sustainable growth, often through unlocking the potential for positive social impact that also delivers business returns – shared value.
Shared value is defined as policies and practices that enhance the competitiveness of companies while improving social and environmental conditions in the regions where they operate. It is a business strategy focused on companies creating measurable economic benefit by identifying and addressing social problems that intersect with their business. To qualify as shared value, there must be an identifiable economic benefit to the company as well as measurable impact on a social or environmental issue.
Communications as a tool for impact.
By addressing both business fundamentals and social outcomes, communications can, and should, be a vehicle for positive social change.  Communications has the ability:
To drive accessibility,
Reduce risk and harm in decision making,
Moves people to take action, for the better,
Build relationships and deploy influence,
To clarify needs.
Communications, when you apply social impact lens, can be transformative.
Delivering social purpose campaigns in practice.
Understand your audience.
The first and most important step in delivering a social purpose campaign is understanding who the audience is and what they value. The best campaigns are guided by rigorous audience research. Only then can communicators develop and deliver campaigns that address unmet social needs in ways that deliver business outcomes.
Understanding what consumers really value, allows organisations to deliver messaging and creative that resonates with an audience on a deeper level – because it is genuine and transparent.
Understanding your audience in action. Read Just Better Care and Brotherhood of St Laurence case studies.
Develop a core creative concept.
In today's busy and constantly changing communication environment, campaigns must be creative and strategic to compete with competitor communications and capture the audience's attention.
A strong creative concept should shape the core of any social purpose campaign. A successful creative concept needs to be distinctive, memorable, unifying and relevant. It should capture the audience's interest, influence an emotional response and inspire them to take interest.
Develop a core creative concept in action. Read the Just Better Care and Probiotec case studies.
Develop multi-channel interactions with shared purpose.
Increasingly, it has been shown that interactions online can lead to offline engagement. As communicators, we need to think about how we can reach people at a deeper and more engaged level to connect them with a subject. It's in this way that digital interfaces can be used as powerful narrative devices, engaging people in new and exciting ways.
Develop multi-channel interactions in action. Read the Bethelast campaign case study. 
Explore partnerships to extend reach.
The development and activation of campaigns comes with constraints. Achieving impact goals can be hampered by budget and resourcing, be that because they are on a national level, require a long-term approach, or involve a difficult to reach target audience. By engaging partners, communicators can scale messaging and create impact across wider audiences.
Using storytelling to create emotion and build engagement.
One of the most important elements of purpose led campaigns is storytelling. As communicators, stories are the most powerful tool we have for increasing understanding and building engagement with complex issues.
When used effectively, stories have the ability to create emotion and drive action among target audiences. And when it comes to communicating purpose, stories provide the proof points, build trust and create a dialogue with consumers.
Communications has the power to create impact, delivering on business and social outcomes by connecting, inspiring, improving and educating.
Storytelling in action. Watch the Just Better Care Possible campaign videos. 
Talk to us about developing and delivering communications campaigns that have impact.