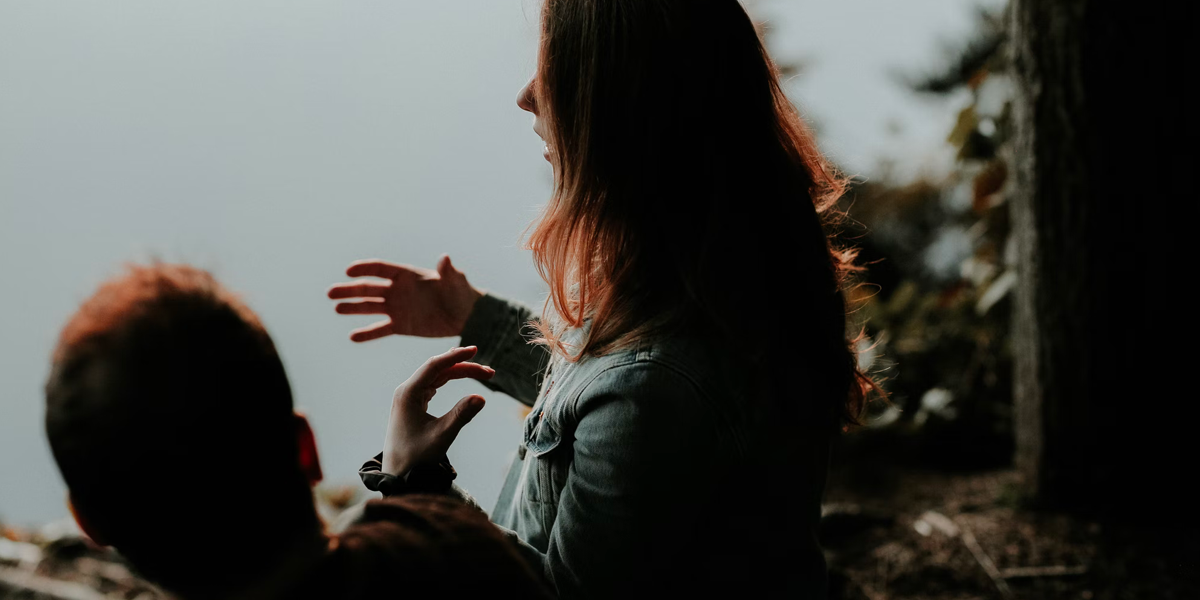 As our entire lives have shifted online over the past two years, it can be easy for communicators to forget that a world exists outside of the digital — from performance marketing, to the Metaverse to algorithm optimisation — amongst the data and the audience targeting, the heart of the message can be lost in the noise.
2022 is already proving to be an exceptional year online and IRL. To cut through the noise, we interviewed our communications team for their expert advice on which communications trends will have the biggest impact this year.
First up is Andrea Beck, an award-winning Senior Consultant and storyteller extraordinaire.
Q: Hey Andrea, what communications trend will have the biggest impact in 2022?
A: In the world of brands, 'storytelling' seems to have been the biggest buzzword since 2019, arguably no more overused and less understood than any other. We see it thrown around, used to describe any piece of copy, and even considered a form of corporate 'strategy'.
But there's reason for this. Whether you are intentional about your brand's story or not, it will be defined by one. If you don't take the time to articulate your narrative, consumers will connect the dots to make one up themselves. To form their own perception, opinion, and experience of you.
And since brand is — at its core — an experience, being intentional about the story you tell is arguably the most impactful decision you, as a brand owner, can make. Storytelling is not 'a strategy', but it pays to be strategic about your storytelling.
Traditionally, this has led to a race to be the 'hero' by most brands; with the 'hero's journey' being the typical strategy for going about any piece of storytelling. But in her article on 'the story revolution', Rebecca Vogels questions whether this is still relevant in 2022:
"We started out… [celebrating] doctors and nurses as heroes… Now – 1.5 years into the pandemic – the clapping has long stopped. It has become too complex to determine who is a 'hero' at this point… Maybe there are no heroes, just vulnerable, complex human beings trying their best, against the odds."
The pandemic shifted our focus from heroism and resolution to empathy and understanding. From the destination achieved by a one-dimensional, predictable character to the journey of a complex one.
But with words like 'authenticity' and 'radical transparency' taking centre stage alongside lo-fi user-generated and self-filmed content long before the pandemic, I would argue it was merely a catalyst for people's desire to be properly seen, heard and understood.
Whatever the case may be, in the confusing post-but-not-entirely-over-COVID context we find ourselves in, consumers can see beyond the perfectly curated tale of a hero's journey — and we need to give them credit.
So, if they haven't already, it's time for brands to shake their glossy, impenetrable exterior to reveal the truth of who they are — the good and the not-so-good — to give people the chance they so desperately crave to empathise and connect.
To see an example of how we used empathy to drive storytelling, see our work with Just Better Care.
Next up is Bethany Crotty, our behaviour change communications expert, who is on a quest to create a more sustainable planet.
Q: Hi Bethany, what role will behaviour change communications play in building a better world in 2022?
A: It is no secret that we are facing a climate emergency and we all have a role to play in addressing it. We've seen behavioural sciences grow more evidenced and more widely applied over the last few years — meaning governments and businesses are depending on behaviour change strategies to move people on the big, wicked issues like climate.
And it's working. We know that as people are opting for climate-friendly options where it's convenient. Clean, sustainable, green products and services are set to keep expanding, both out of necessity and due to consumer demand. However, as our options multiply, we are becoming easily overwhelmed.
Behaviour change theory will continue to play a crucial role in motivating people to act to address the climate crisis from the ground up — from understanding the macro forces at play, to creating the nudges that will shift consumer, community, and public attitudes and behaviours in the long-term. For behaviour to keep shifting towards sustainability, sustainable choices need to be easy to make, and audiences need to feel motivated to make them.
To see an example of how we used behaviour change communications to drive climate action, see our work with the Greater Shepparton City Council.
Let's check in with Georgia Gibson, our Senior Consultant and environmental warrior with a talent for words and solving the toughest of problems.
Q: Hi Georgia, what communications trend are you most looking forward to in 2022?
A: In a world that is remerging from an at-home and always-online reality, the most impactful trend will be thinking about how we connect. Brands will be pushed to consider how they can establish a presence in the communities where they want to matter.
Perhaps you should host a stall at an upcoming community festival, or set up a stand at the local park. Think about local partners who can be champions for your goals such as the busy corner café; share materials and host partnered, in-person events. Figure out how you can meaningfully connect and become a pillar within the community.
In our modern, noisy world, find opportunities for real interaction and connection. After all, that's how memories are made; and every brand wants to be remembered.
To see an example of how community engagement is key to building a better world, see our work with the City of Yarra. 
Time to chat to Jessica Birkett, our Associate Director and health sector lead who has a gift in navigating complexity to discover possibilities for transformation.
Q: Hello Jessica, how are we communicating about health in 2022?
A: Our shared experience of the pandemic and lockdowns has brought health and wellbeing front of mind. With it, the argument for the interdependency of our wellbeing and our outer, inner, and digital worlds has become an incontrovertible truth. More than ever, we are recognising that healthy relationships with friends, family, our workplaces, and community are core elements of our wellbeing.
Couple this with the increasing digitisation of the sector and we are more connected to our health than ever. In 2020-21 we saw exponential investment in health apps and digital health systems to meet demand. In 2022, we'll see their continued growth in parallel to the increasing expectation that managing our health should be a personalised and user-friendly experience.
In 2022, to resonate with audiences, communicating about health must be distinctly human — relatable, accessible, and meaningful.
To offer my advice for our communicators in the health space:
Write with the end user in mind, think: purposeful, useful and always appropriate for the context and audience — content should be easily understood by people with low health literacy.
Health happens in context. Meet your audience where they live. Create targeted communications that demonstrate social and cultural literacy.
Prioritise ease of navigation. Health systems are complex, but communicating about health doesn't need to be. Use compelling, plain language copy and clear messaging hierarchies to platform your most important messages.
In short, create good content — think, less clinical and more personal.
To see an example of how we adopted a user-centred approach to drive behaviour change towards mentally healthy workplaces, see our work with the National Mental Health Commission.
Last but not least, let's chat to Federica Cestaro, our Consultant and digital specialist and expert in optimising online channels for major impact.
Q: Ciao Federica, what digital communications trend will have the biggest impact in 2022?
A: Communications has to be more than beautifully crafted words that influence an audience; in 2022 especially, digital should be a foundational element of your communications strategy.
Ask: How will my communications fit in the digital space? Where will my content be placed? How will audiences reach my content? These are the questions that brands should consider front-of-mind.
Two trends in digital are set to have the biggest impact in 2022.
1. The first major trend is digital storytelling. Repurposing one piece of content — the narrative of the story — in different formats to be adapted to the different channels and platforms is a clever way to reach different audiences. Effective digital storytelling could include either a mix of text, images, videos and audio which will be able to address the way your audiences best connect with content. Using an omni-channel approach — where possible and needed — and understanding how these channels interact between each other is essential in 2022.
A key mention is that video content will continue to be especially relevant to keep driving high engagement among social media platforms. Email marketing and blogs are also powerful tools to nurture your leads to inform, educate and convert them.
2. The second trend I'm seeing is tagging and tracking your content performance. It is essential to understand the performance of your communications and in 2022, using an integrated approach with digital, measuring efficacy has never been easier.
Using UTM tracking and tagging for all digital content makes it simple to bring data together. When these practices are integrated with analytics platforms (e.g. Data Analytics) and data visualisation (e.g. Data Studio) you have the opportunity to analyse big samples of data in a simple way.
You can leverage this to form insights that help identify communications activities, types of content and mediums which are best resonating with your audience, adapt your communications strategy in line to these and meet your communications goals.
To see an example of how we have utilised digital strategy to maximise impact, see our work with Energy Safe Victoria.
Talk to us to find out how we can help you deliver communications that have an impact.
Sector