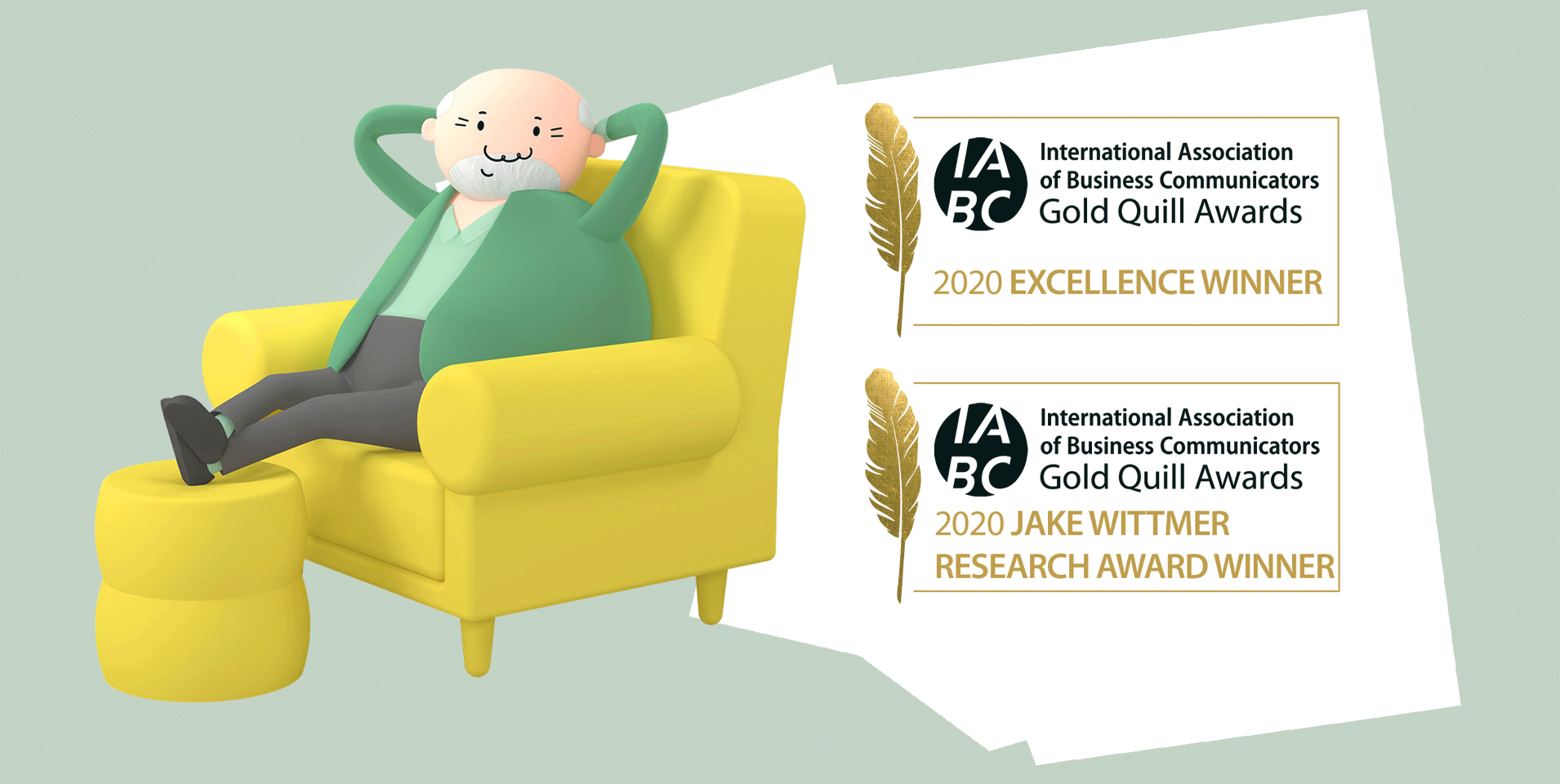 The Energy Affordability Training Partnership, was sponsored by the Victorian government (Department of Environment, Land, Water and Planning (DELWP)).
The project was also awarded the
Jake Wittmer Research Award
, which is presented to the entry that 'shows outstanding research that was commissioned or developed by a communicator and was instrumental in ensuring the success of a communication program'. The award recognises the Best of the Best winners across the globe.
For more than 40 years, IABC's Gold Quill Awards have recognised and awarded excellence in strategic communication worldwide. Gold Quill is the only awards program that honours the innovation of communicators on a global scale.
The Gold Quill Excellence Award is the highest recognition and was received by Ellis Jones not only for the Energy Affordability Training Partnership, but also for our digital campaign with LCI Melbourne and the local government Yarra Waste Revolution campaign. Three awards for excellence.
We also received an IABC Gold Quill Merit Award for the Energy Safe Victoria, Be Sure campaign (case study here).
"The 2020 Gold Quill Award evaluators and Awards Committee felt your entry is notable because it identifies "research as a form of engagement" directly including two primary audiences – emergency energy workers and the vulnerable energy consumers they serve.  In its research efforts and in developing the project deliverables the work sample demonstrates the value of  the collaborative approach.  The resulting materials are creative, imaginative, simple and appropriate and they are highly likely to engage the consumer audience emotionally. Well done!"
Energy prices are high in Australia but it is vulnerable consumers are particularly affected. Energy is a source of stress and confusion.
The brief required the full breadth of agency expertise and experience to deliver three key project elements: co-design, material creation and design, and evaluation.
Working across the company, with passionate project partners, to have a positive social impact is what we turn up for. It's extra nice to be recognised as  a IABC Gold Quill Award winner for it!