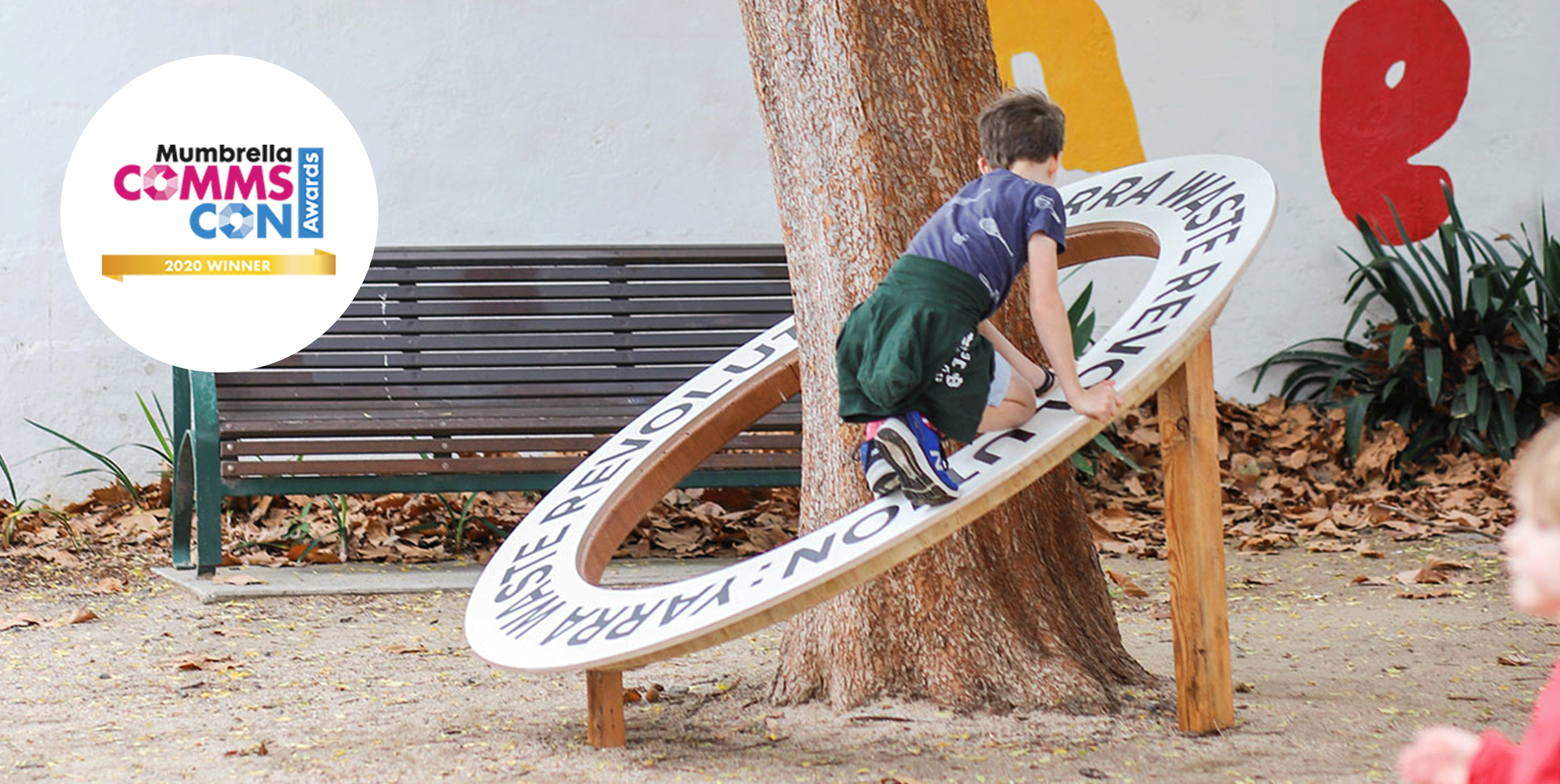 Ellis Jones has been named Mumbrella CommsCon award winner, taking home the  2020 award for Best Government Sponsored Campaign.
Mumbrella CommsCon is arguably the most competitive award program for integrated PR/creative agencies. See the full list of winners here.
The campaign,  the Yarra Waste Revolution, was developed with Yarra City Council whose team were fantastic to work with.
Announcing the award, the presenter said, "The Yarra Waste Revolution campaign showed good local activation and community engagement which let to outstanding outcomes. An outstanding campaign, worthy of recognition."
For our team, it was a highly rewarding project to work on because of the breadth of our team's work (from branding and illustration to community engagement and prop construction!)  and, most importantly, the result: 96% of residents are now sorting waste correctly. And that's good for people and planet.
Thank you, Yarra, for the opportunity to work with you on finding solutions to Australia's waste crisis!
See the full case study here;  also, the thinking behind the beautiful objects and designs.
Find out more about our work in government communications.
Sector