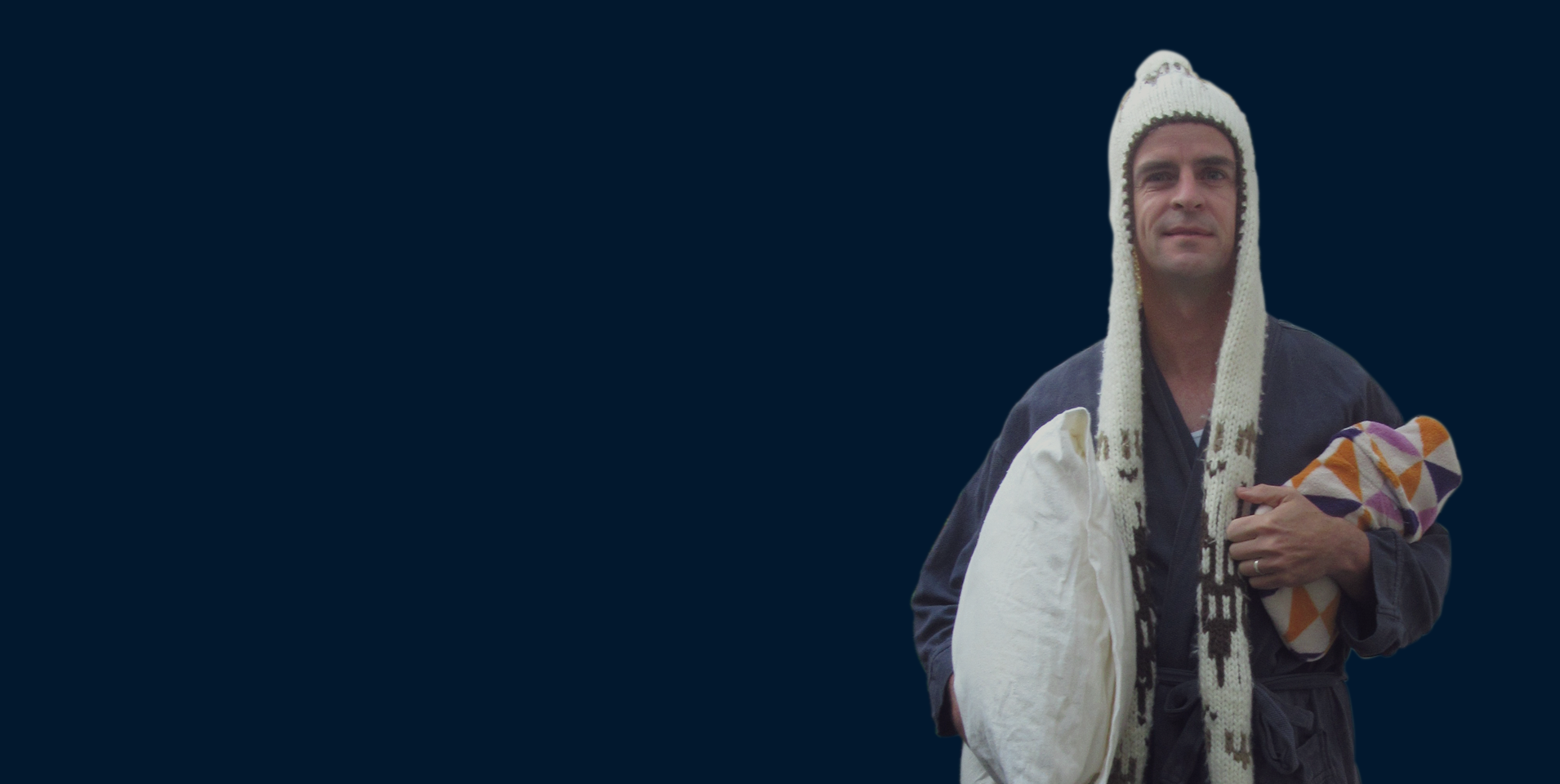 "I am far too often feeling the emotional pattern of confusion, sickness and general anger when confronted by someone who, with complete belief in their judgement, says that the homeless people of Melbourne are dole-bludging parasites that won't get off their knees and get a job. Hard to hear; harder to comprehend. I mean, how can any person of even the most meagre intelligence think a man bent with forehead to pavement, with a cup held up in trembling hands, is avoiding work? He's way beyond that. He needs help and, right now, we are not helping enough. We are bludging." – Rhod
If you're based in Melbourne, you'll have noticed that winter has well and truly arrived. With the winter solstice just around the corner, the days are short and cold and the nights are long and even chillier. In fact, the nightly temperature for Melbourne in June hovers at around 6 degrees.
And while the dropping temperature may be cause for a few casual conversations around the work water cooler, if you're like most Australians, you might not have given much thought to the over 100,000 people who are sleeping on the nation's streets each night. In Melbourne alone, on any given night, over 22,000 people are sleeping rough – something that's hard enough in the height of summer, let alone in the rain and wind of a Melbourne winter.
With demand on the homelessness sector increasing at double the rate of population growth across Australia, in the last five years, the St. Vincent De Paul Society (Vinnies) will once again hold its no frills CEO Sleepout to raise essential funds and awareness of the issues facing people experiencing homelessness.
Vinnies CEO Sleepout
This year, Ellis Jones' principal, Rhod Ellis-Jones, will join thousands of Melbourne's business leaders in Vinnies' annual CEO Sleepout. Now in its 12th year, the event has helped to raise crucial funds to provide assistance to those experiencing homelessness, as the charity continues its work to break the cycle of homelessness across the nation.
Taking place at the University of Melbourne's South Lawn Underground Car park, CEOs, business leaders, politicians and community leaders will experience homeless life through the dead of winter and hear firsthand experiences from Vinnies volunteers and those that have benefited from their assistance.
Last year's Sleepout raised nearly $6 million nationally, with over 1400 CEOs and business leaders taking part. This year, we want to help exceed this figure. As such, we're asking those connected to Ellis Jones to contribute to this great cause.
No Australian should have to live rough, help those who need it most by making a donation today: https://www.ceosleepout.org.au/ceos/vic-ceos/rhod-ellis-jones/
"Join me in making an immediate difference, and a lasting impact, to the lives of people who need shelter, companionship, but most of all, hope."– Rhod
Vinnies CEO Sleepout will take place on Thursday 22 June. To find out more information, visit: https://www.ceosleepout.org.au
Sector
Sector