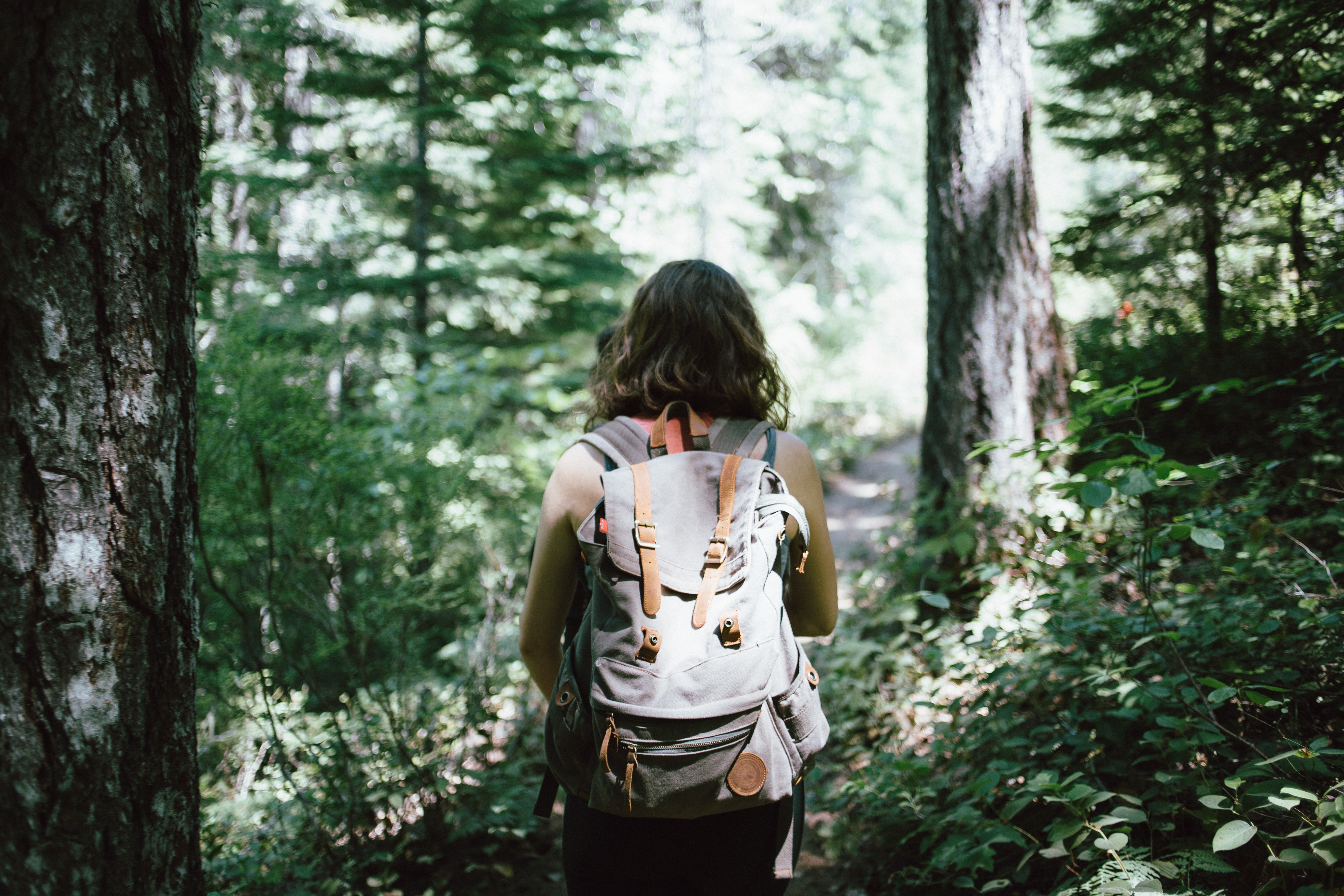 Biodiversity matters.
Australia is rich in biodiversity. Being one of only 17 'mega-diverse' countries, our nation is home to an abundance of unique plants, animals, micro-organisms and their ecosystems which can't be found anywhere else in the world.
Biodiverse natural ecosystems are fundamental to the survival of all life on earth, providing us with food, clean air and water, and supporting our health, wellbeing and economy. In fact, nothing could be more important to our continued existence than a thriving natural world.
As we all know – every single one of us – human activity has caused widespread species extinction, habitat loss, climate change, and the spread of invasive species. We have pushed the natural world to the point of a biodiversity crisis.
So, if we can't survive without it, and we all know something must be done to remedy it, how do we protect what is left and restore what has been degraded? How do we reconcile our quality of life with that of the planet's?
How do we tackle the biodiversity crisis?
Biodiversity conservation is the key to keeping the natural Australian environment we love and mitigating the effects of climate change.
A vital piece to the broader conservation agenda in Australia is private land conservation. With 62% of the state privately owned, Victoria has the highest proportion of private land of any state or territory in Australia. But, Victoria is also the most highly altered state or territory in terms of vegetation loss – 79% of the native vegetation remaining on private land is considered threatened, and nearly 90% of all under-represented Ecological Vegetation Classes (EVCs) in Victoria occur on private land.
We can't rely on governments to protect natural landscapes or regulate biodiversity on private land.
And we can't expect private sector companies or agricultural families to do it either. They exist within a system that perpetuates a net-negative outcome for the environment. The incentives to change are not great enough and will not yield the impact we need at the pace we require.
For survival, nature needs time to regenerate from centuries of exploitation. Once biodiverse, it can withstand or recover from fire, flood, drought and storms. But it needs a hand getting there.
Every human being takes from the planet throughout a lifetime. To tackle the biodiversity crisis, we need to restore the balance with nature. Distant from the natural world, most Australians do not feel the toll it takes, or the sum of our consumption, but we know we've taken too much. And we know change has to happen, fast.
Conservation advocacy is very important to ensure policymakers and private interests are held to account. But, if we are really honest, it has had a limited impact. Some landscapes have been protected (for now), while others have perished. Some species have been saved, while many have been lost. So, how do we turn the tide?
The answer may be in using capitalism for good.
If enough private land of moderate conservation value can be returned to biodiversity, ecosystems can be restored. And there are well supported, direct means for people and organisations to make this happen.
A Victorian statutory authority, Trust For Nature, is empowered by the law to protect biodiversity on private land through a legal instrument called a conservation covenant. The covenant is a voluntary agreement made between a private landowner and Trust for Nature that permanently conserves and protects the natural, cultural and/or scientific values of the land and supports land restoration so plants and wildlife can be conserved for future generations. It is 'habitat forever'.
To put it simply, an individual, family or organisation can buy land, place a covenant on it, get support from conservation programs to regenerate it, and permanently protect the restored ecosystem.
It's the right kind of 'direct action'. So, how might we mobilise enough people behind this highly practical solution?
What drives people to act on biodiversity conservation?
As per our company's response to Black Summer, Ellis Jones has been working pro bono for Trust For Nature to help define what the organisation does relevant to the people it is designed to help.
We reached 800+ Victorians, including ten senior representatives of organisations working in biodiversity and conservation, to understand what drives people to invest in land conservation.
We learned that people are predominantly motivated by protecting nature and wildlife over other reasons (such as being concerned about climate change). See the stats below.
Why do people care about biodiversity? 
They want to protect threatened species and habitat (89%)
They love nature (more generally) and want to protect it (84%)
They want the plants and animals that live here to be protected forever (68%)
They are concerned about climate change (55%)
They want to leave a positive legacy (29%)
We also found there are barriers to action. The most common was that people felt they didn't have the time to do something about the biodiversity crisis (25%) or felt overwhelmed about what can be done to address climate change (16%). Other barriers included financial and personal circumstances (for example, not owning land you can restore and/or protect).
But perhaps the most important barrier to action is a lack of awareness about what can be done and the support available to act.
So, armed with this knowledge, what opportunities exist to shift behaviours, engage more people and encourage mobilisation?
Use the right language. To engage audiences quickly and easily, we need to speak directly to motivations and use language most people can understand. For example, in our research on biodiversity conservation, audiences responded well to language such as 'protection', 'conservation', 'nature', 'land', 'environment', 'animals, 'wildlife' and 'plants'. Organisations working towards biodiversity conservation could consider leaning into these keywords and adopt messages surrounding protecting nature and wildlife given this aligns to primary audience motivations (as per our research).
Make it easy to participate. Time and access can be a major barrier when choosing to take action on biodiversity. People must find an easier path to learn more (for example, via webinars, social media or community events) and participate (for example, by exploring ways to make land acquisition more accessible). We use behaviour change theory to improve the conditions for change, and guide people to overcome barriers to action.
Enable participation through life stages. Given the pervasive understanding that biodiversity is important, we need to establish different ways to act that align with a person's capacity to do so. We need to address that sense of impotence. Afterall, we don't need every person to make nature conservation a priority; but, for those who want to act, there needs to be an opportunity. Initially, and particularly for younger audiences, this may start with joining a like-minded community or connecting with nature in urban backyards. From there, it may grow to community parkland revegetation or ecotourism. And, when a family has the means, they may devote time and financial resources to revegetation programs or move to regional towns and buy land to live on, and protect. There are many ways to be involved across a spectrum of experiences throughout a lifetime.
Foster partnerships that allow for knowledge and resource sharing. The biodiversity crisis requires action from a range of individuals and organisations in order to reach the scale that it needs. By unifying multiple partners behind a common vision, we can achieve scale at the speed we need.
Companies can invest in biodiverse land for carbon and biodiversity offsets, while also demonstrating a commitment to restoring a balanced relationship with nature. Employees can take part in restoration activities or (with the benefit of an internet connection) work in natural settings with the health and wellbeing they provide.
At Ellis Jones we do just that. It's part of our response to the climate emergency. And it's a great motivator for our people.
Talk to us to find out how we can help you move people towards biodiversity action.
Sector
Sector