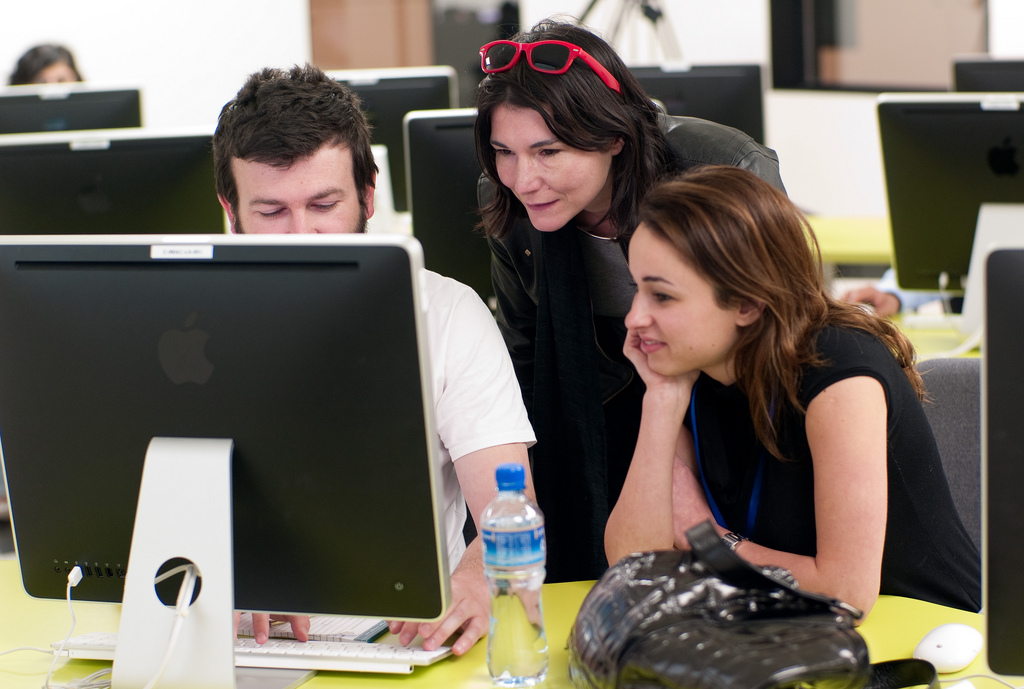 Last Friday I attended a lunchtime seminar hosted by the Victorian chapter of the IABC on Crisis Communication.  Rhod's opening  blog focuses on Qantas from a pr perspective already this issue,  so I won't cover that specific case study here.  One of the observations from the session focusing on social media  talked about  the importance of understanding the difference between having an 'online presence' and 'online engagement'.  The issue with the Qantas team was that they thought an online presence and a cool (?) idea was enough. However, without focusing on stakeholder engagement the campaign sank like a lead A380. A 'new level of comfort, innovation and style' indeed.
Presence vs engagement may seem like splitting hairs to many, but it goes some way to explain why some organisations take a traditional approach to social media and are then not satisfied with the results.  We are in an age where broadcast communications are simply not enough for online users.  Building an 'online presence' with out genuine engagement is akin to running an ad campaign with full page ads of kids to hide staff layoffs – it smacks of 1985. So what is a 'web presence'?
A web presence is the collective online expression of a company or individual. This will include websites, social media accounts and any other places (online advertising, microsites, games etc) where a brand is represented through graphics, imagery, functionality, video and written content. Building a web presence is more important than a 'physical world' presence. Supported with effective comms, it reaches more people more often and can be highly interactive (read more on building a web presence).
But presence is not all. Like the oh so hot, but ultimately vapid, boy in the corner – the experience can be underwhelming or, worse still, memorable for all the wrong reasons. Unless you demonstrate an understanding of your stakeholders' needs, and share engaging content, you may as well take a full page ad out in the paper and leave it blank.
Beyond presence, you need to achieve online engagement. But what is it?
Think of online engagement as the raison d'etre of your online presence.  It provides the output which can deliver on the strategic objectives your social media activity is attempting to achieve.  Be clear about what you are trying to do.  What is the end result? And how do you get there? Best practice online engagement needs to know what success looks like.
Here's our modified version of a Reynolds Journalism Institute list of ultimate engagement outcomes.  Hold these up to your current online engagement approach to test how well you are engaging with your online stakeholders.
Our core audience feels a connection with us.
We actively reach beyond our core audience.
We appear to be and actually are accessible.
Individual community members feel invited into our processes and products and encouraged to help shape our agenda.
We find ways to listen to and be in continual conversation with our community.
We continually alter what we cover, and how, based on what the audience responds to.
It is easy for community members to share their expertise and experiences, and we value their contributions.
We amplify community voices besides our own.
We invest in our community and are seen as a community resource.
Our content reaches the audience where, when and how it's most useful or meaningful.
There are a variety of ways users can act on, share and react to our news and information.
A hundred years ago, we did our business face-to-face. Or by pigeon.  The phone came next. And many of us remember the wrath of a manager who could not believe a memo was not placed in the inbox as directed (that's the physical one). Soon email had been embedded within every organisation – and with it stern policies on the risk of the dangers presented by this new lightning fast new communication channel!  We laugh at these reactions now. I mean, email is already redundant for a growing percentage of the population!
We'll be laughing again in a year or two when all but the most resistant people online are using social media, and companies have ever sophisticated strategies to manage and control their online presence.
But, despite all the technology, some things don't ever change. Tell a good story, share useful information, be genuine, and you'll start a relationship that delivers benefits immediately and into the future. Engagement means not taking your audience for fools and making an effort with the content you create. Sure, the days of lazy ad campaigns are over, but it actually costs less to be real.
Educate your team to make informed decisions around your organisation's approach to social media with a customised workshop with Ellis Jones' online engagement team.
image credit :  Joi Ito
Sector