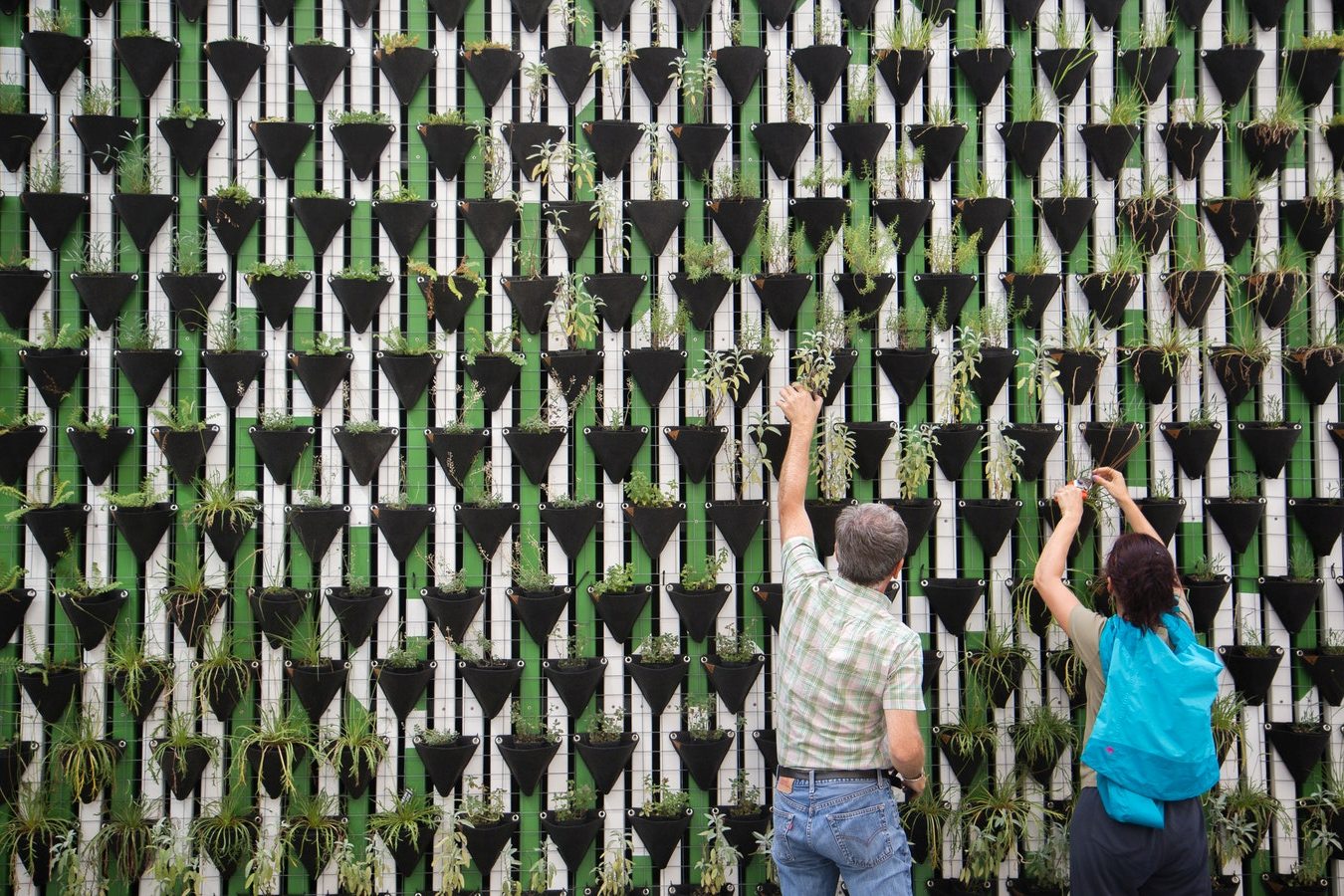 It seems like yesterday that we all watched Al Gore on a cherry picker soar to the CO2 amount that the world was emitting in 2006. Now, let us all take a moment of silence for the poor, hyper extended cherry picker Gore would need if he were to conduct the same stunt today…
Given things seem to be going from bad to worse for the planet (no thanks to certain political figures ignoring certain climate scientists who know certain climate things), it can sometimes feel hard to hold on to hope. But the environment in 2018 has its champions. And as we watch sustainability accelerate across sectors, we might find there has never been a more exciting time for environmental innovation from governments and companies around the world.  So lets take heart, with these five positive initiatives for our environment in 2018.
5 things working to improve our environment in 2018
At home: Victoria on the path to renewable reliance
The 6th of January 2018 marked the first test of the year for Victoria's energy system, when temperatures rose to 42 degrees. But extraordinarily, the state relied on its highest amount of renewable energy ever when at 4pm, wind, solar and hydro stations were generating 41% of the state's power like a well oiled machine. With state investment into new wind farms and battery storage, and Victorians installing solar panels at the highest rate ever in 2017, our state is well and truly on the path to embracing renewables to power our lives more cleanly than ever before.
Next door: South Australia taking a different approach to energy
This week, South Australian premier Jay Weatherill and his BFF Elon Musk, together announced a new approach to renewable energy. Throughout 2018, and into 2019, Tesla and the SA government will be building the world's largest virtual power plant. What does this mean? It means that Tesla will be giving 50,000 South Australians solar panels and Tesla powerwall batteries; the energy that they produce will then be injected into the grid, and sold back to the household at a reduced rate, cutting energy bills by 30% and increasing South Australia's renewable energy reliance enormously. The initiative will overtake similar efforts by the ACT government and AGL energy by 50 fold. The deal aims to shift households from being energy consumers to being energy producers; an exciting step forward and an innovative solution to renewable indeterminacy thrown up by the state's reliance on wind farms. Watch this space for a global case-study on doing renewables right.
In Sweden: cars that save the environment, really!
Volvo has announced that all of the cars they manufacture will be partially or completely battery powered by 2019. This means 2018 is a big year for the Swedish car manufacturer, and the beginning of the end for petrol-powered cars (au revoir fumes!). From 2019 to 2021, Volvo will introduce five 100% electric models of car, helping them to meet the legally-binding, low carbon emission targets for all new cars sold in the EU from 2020. Volvo is the first major manufacturer to make this move. General Motors, Toyota, Ford, you're up.
In the United Kingdom (and beyond): fashion getting on board
In 2017, a record 42% of fashion brands disclosed supplier information, a sign that the fashion industry is finally, albeit slowly, beginning to understand its effects on the environment – an impact that amounts to fast fashion being the second largest polluter in the world. This year, McKinsey and the Business of Fashion say we will see brands turning to trailblazers such as Patagonia for inspiration, particularly as 66% of millennials are now willing to pay more for sustainably manufactured clothes (yay for Gen Z!). Beyond this, there are also exciting initiatives emerging all the time, such as Modern Meadow, a company that's growing leather in a lab, and Good on You, an Australian app that lets you find out how transparent your favourite clothing brands really are.
In China: Beijing's sky turns blue
As long as we can all remember, Beijing has been shrouded in thick, toxic smog; but for the first time in decades, this winter brought a blue sky to the city. Greenpeace attributes this to the Chinese government's anti-pollution campaign, launched in 2013 but accelerated in 2017 for major cities. In these few years, Beijing's pollution levels have dropped an incredible 53%, preventing a predicted 160,000 premature deaths. However, more can be done; lack of resources funnelled to regional cities and towns has created stagnation on improvement, and sometimes even a rise in pollution.
There are good times ahead for the environment in 2018.
And while many argue it's too little, too late, change is happening. Sustainable business and government practices are now moving into mass, global uptake. With citizens more and more conscious of the value in buying and acting sustainably – brands and governments are realising that they need to keep up in order to compete.
So, what can we all do? Keep an eye out for part two and three of this blog where we look at what sustainability means for us as global citizens, consumers and activists in 2018, and how you can take your sustainable practice to work.
Talk to us about communicating your business' environmental purpose.
Sector
Sector