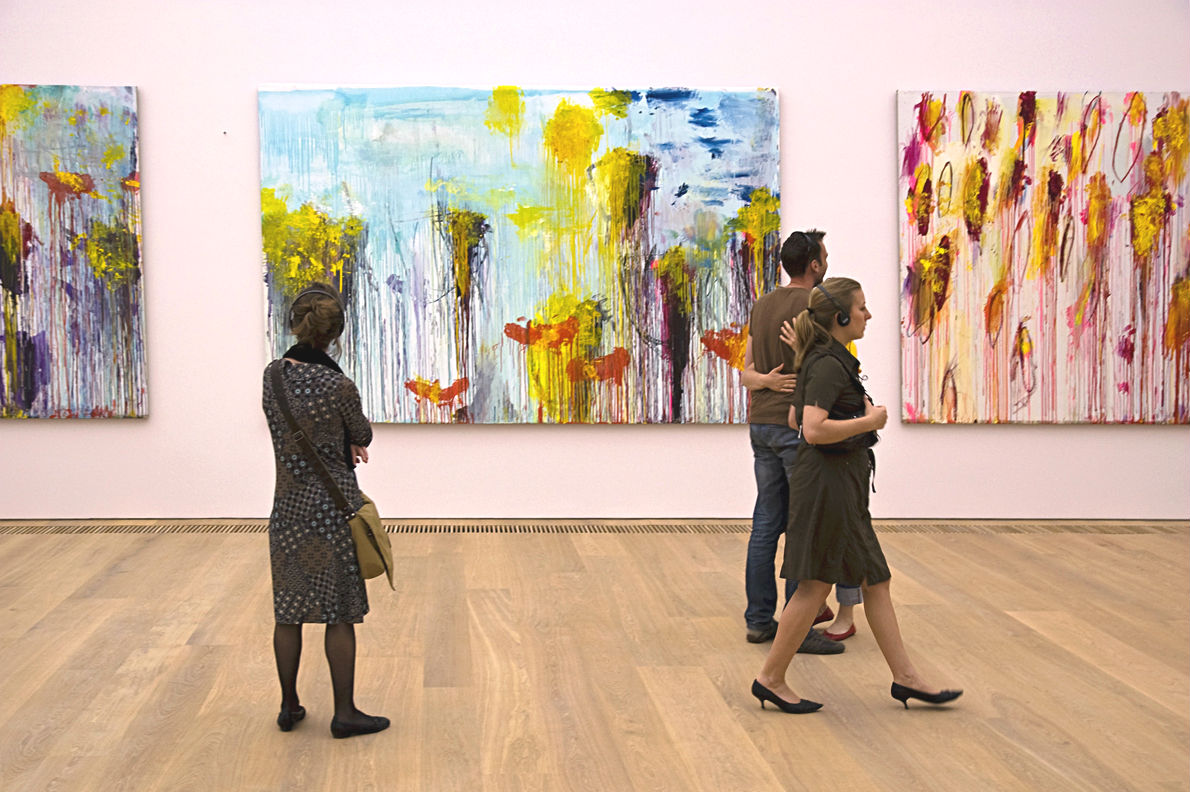 Much like  an art curator is responsible for preserving and overseeing the heritage of a collection, the role of the social media director and online community manager aggregates and researches. Whilst the traditional curator cares for and preserves cultural history, the curators of today's web 2.0 are taking on an active role in researching and using content to gain interaction.  Content curation and aggregation have fast become more than 'buzz word' terms. Content curation involves presenting the creme de la creme of contextually relevant content back to a targeted community. An online curator, therefore, not only sources information but they sort through it and place it in relevant context.
Sifting, grouping and gleaning the maximum amount from each morsel of content, the online community allow us to add value to internal communication. Social recruitment and employee engagement have taken form on a fresh canvas. Let me paint you a picture.
Traditionally, employee recruitment took place primarily by word-of-mouth and newspaper advertising. The influence of today's web 2.0 however become a place to connect with industry peers and monitor the goings-on of potential employers in order to find the next career move. With the advent of the smart phone, people who previously had irregular access to computers and internet now have direct, ongoing access. This has also driven a rise in the way candidates use social media to find work, seeking advice from peers online and on the go.
So how does this apply to content curation? 
Well, much like the art curator has the responsibility of gathering the finest works for its organisation, the online community manager and social media director have a responsibility in gathering recruits and engaging with potential employees through content aggregation. Engaging with the online community through research and collecting of other people's content (note: do this respectfully and always attribute!),  broadens the recruitment process.
Recent studies have shown the importance of engaging employees in recruitment. 
A study by employer branding specialists Core Workers found:
59 % of potential applicants say that information from employees is more credible than if from the company.
70 % feels that positive posts from employees and fans make them more likely to send an application.
57 % of applicants expect that the company interacts with fans and followers.
And let's not forget that creativity is involved in this art form. Content creation is just as important and involved in the social recruiting process. If your organisation creates content and provides insights on a particular industry in any format, share it, tweet it, link it. Be proactive and responsible in sharing the art of your organisation. Curating and creating go hand in hand in the engagement process.
Image credit: digital cat via Flickr Creative Commons
Sector