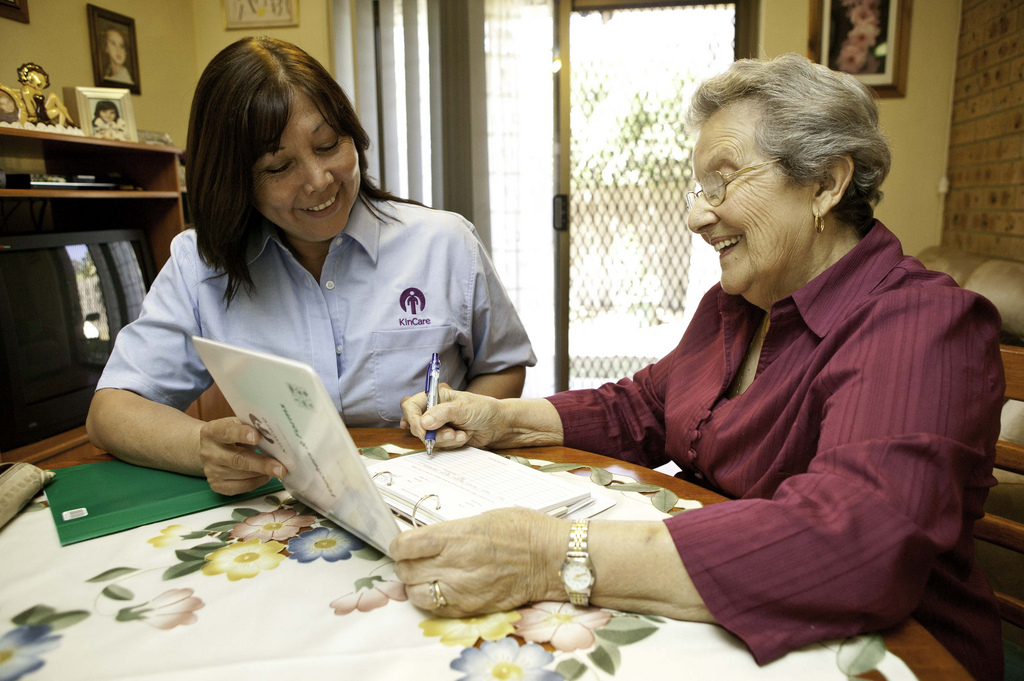 Doutta Galla Aged Services has welcomed the draft recommendations outlined by the Productivity Commission in its draft report, Caring for Older Australians.
"This is a vital opportunity to redress funding discrimination against culturally diverse elderly residents in the western suburbs," said Doutta Galla CEO, Mark Anderson.
The report into aged care and community care services, released 21 January 2011, proposed an Australian Seniors Gateway Agency to cater for diversity by providing interpreter services and culturally appropriate diagnostic tools for assessment of care needs.
In their submissions to the Productivity Commission, Mr Anderson said Doutta Galla and other leading community organisations had stressed the highly varied care needs of the elderly people from non-English speaking backgrounds – and the financial burden this places on mostly not-for-profit providers.
"Understanding culture and language is fundamental to the care we provide. A residents" ability to communicate preferences to aged care staff and health professionals and to participate in social activities is central to achieving the best possible quality of life," Mr Anderson said
Australia"s population of older people from non-English speaking backgrounds is expected to increase by over 40 percent between 2011 and 2026. Responding to diversity is a key policy and program challenge for Australian governments. The challenge has become most profound in the aged care sector as the influx of personal care workers – often from Asian and African origins – learn to communicate with elderly residents whose backgrounds are commonly European.
"We"re pleased the Productivity Commission has taken into consideration the costs of specialist training of staff and the cost of providing different and culturally sensitive food and recreational services to older residents from different cultural backgrounds," Mr Anderson said.
Doutta Galla had advocated strongly for a change in the current restriction of bonds to extra services in high care and welcomed the Productivity Commission"s proposal to extend the bond system to all care levels.
"The unequal pricing arrangements for accommodation services mean the gap between the disadvantaged and advantaged has allowed those better off to "jump the queue" into residential care through extra services while less affluent people have to wait for a place to become available.
"We were also pleased to see the Productivity Commission proposal that prices charged for accommodation in residential facilities reflect the cost of supply," Mr Anderson said.
"Introducing bonds based on the actual cost of accommodation to all levels of care will ensure those less affluent aren"t disadvantaged – the gap between Melbourne"s east and west may be soon closing."
Doutta Galla called on the government to carefully consider the changes proposed and their capacity to improve Australia"s aged care system.
Ellis Jones provides public relations, photography and media services to Doutta Galla.

Sector
Sector