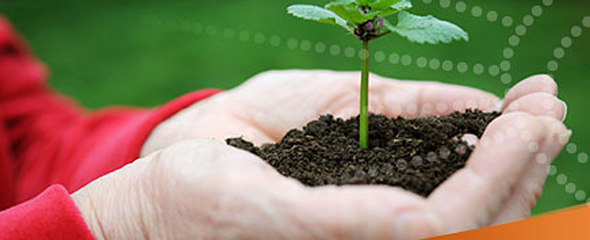 On Friday 3 December 2010, residents of Doutta Galla Avondale Heights celebrated the official opening of the new raised garden beds at East Keilor Sustainability Street Community Gardens, in the company of celebrity gardener Vasili Kanidiadis. Doutta Galla Chief Executive Officer, Mark Anderson, said residents have spent the last few months working with organisers to sow plants in time for the growing season.
"This is a fantastic initiative and brings people together in the name of health and friendship," he said. "There are many lifetimes of experience among our residents so we're keenly awaiting the first harvest."
Raised garden beds allow older people and those with a disability to keep their hands in the earth and connected to like-minded green thumbs. Mr Anderson said the exercise and pure enjoyment of gardening benefits resident health.
"Gardening stimulates the senses and is a great source of exercise to maintain mobility among older people," he said.
Doutta Galla has built raised garden beds for residents at its facilities and they are always met with great enthusiasm.
"Raising the garden beds to ensure people less mobile can continue to enjoy gardening is a wonderful idea, and we are very appreciative of the Moonee Valley City Council for involving the Avondale Heights residents," Mr Anderson said.
Moonee Valley City Council Chief Executive Officer, Neville Smith, officially opened the raised garden beds, which have been donated by the council for International Day for People with a Disability.
"The garden beds address many important issues such as environmental sustainability, community strengthening and making community facilities accessible to all," he said.
Doutta Galla residents and local community members were treated to a tour of the Sustainability Street Community Garden by the very enthusiastic Vasili Kanidiadis who announced that he would endeavour to bring back his film crew early next year for his Vasili's Garden show.
Avondale Heights resident, Joyce Douglas, had the honour of cutting the ribbon which was suspended between two nut trees, also donated by the Moonee Valley Council.  Mrs Douglas is a keen gardener who used to grow her own fruit and vegetables before moving to the Avondale Heights facility four years ago.
"It's a wonderful idea for older people in the community," she said.
The East Keilor Community Gardens received its first raised garden bed in 2006. Popular with Doutta Galla Avondale Heights residents, East Keilor Sustainability Street Secretary, Margaret Marshall, approached the council for a second raised garden bed to suit wheelchair bound residents. Both beds are now used by Doutta Galla Avondale Heights residents who tend gardens on a fortnightly basis.
Doutta Galla is a well managed aged care provider employing an experienced team of nurses and carers. The organisation delivers consistent, high quality care and a broad range of accommodation options designed with resident comfort and individual needs in mind. Recognised for programs of diverse lifestyle activities, Doutta Galla listens to residents and families, providing welcome support, advice and opportunities to get the most out of life.
Ellis Jones provides public relations and photography services to Doutta Galla Aged Services.
Sector