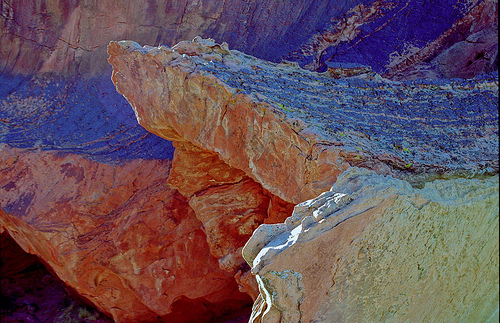 I, like multitudes of others, thought that a picnic at Hanging Rock would be the perfect way to spend Easter Sunday. Having read the book, but not yet seen the film, I wanted to climb the iconic cultural landmark even if I failed to get the t-shirt on the way out.
The Rock itself did not disappoint: a pleasingly challenging stroll up and a slightly hairy descent, since I had my toddler strapped to my back. The scenery was stunning and – even though it was difficult, with a constant stream of families marching up and down – I was able to enter into the book's atmosphere of inexplicable menace. Having been drawn simply by the amusement value of staging my own picnic, I will now go back and take others there to enjoy the amazing views and stunning scenery.
A poster for 'Run the Rock' caught my eye – a new event, designed to capitalise on the Rock's visibility and magnetism without putting too much strain on the wider environment (what makes the site a real-life attraction rather than merely a launch pad for a fictional flight of fancy).
The marketing team at Hanging Rock are doing a good job of navigating the tricky position the place finds itself in: to a very large extent Hanging Rock's cultural capital has been created by the book and the film, but in order to attract visitors – as a nature reserve, as a destination, as an experience – the Hanging Rock brand identity has to be big enough to respect and acknowledge its debt to Joan Lindsay and Peter Weir without being limited by, or to, their creepy vision.
Sector
Sector