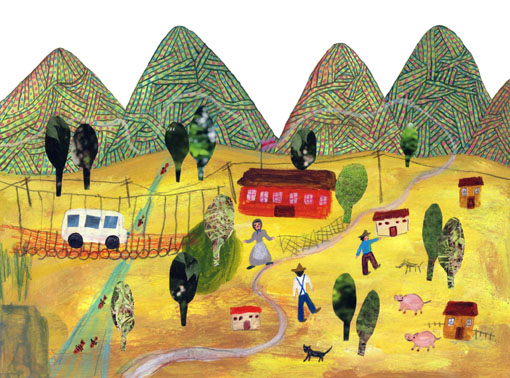 Harmony is catching on and, if you're lucky, it'll be getting comfortable in a neighbourhood near you!
Harmony Village Dandenong is the second housing project delivered in partnership between Common Equity Housing Ltd. (CEHL) and Doutta Galla Aged Services. The two not-for-profit groups have joined forces, drawing on CEHL's unique communal housing model and Doutta Galla's experience in aged care. The result is high quality, acessible housing for older Victorians who might not otherwise experience it.
Scheduled for completion in April 2011, the development has been perfectly timed to access all the benefits of the city's major reconstruction phase. The City of Greater Dandenong is embracing great change as the State Government's $290 million funded Revitalising Central Dandenong initiative rejuvenates the city centre. It is estimated the project will help to create up to 5,000 new jobs, 4,000 new homes and to leverage $1 billion in private sector development over the next 15 to 20 years.
At the same time, the redeveloped Dandenong market will feature a new entry plaza, public toilets, fresh food hall and general merchandising building, increasing the options and comfort for shoppers. The redevelopment and expansion of Dandenong Hospital includes a boost with a new emergency and building a multistorey carpark, to be completed in 2010.
True to its motto, the City of Greater Dandenong is a City of Opportunity.
Harmony Village Dandenong offers seniors the  opportunity to participate in active living. Built with community in mind, it's connected to local social groups and has its own, serviced community centre. The facitility boasts friendly staff and a range of social, fitness and cultural activities, catered to residents needs. It has also aimed to attract like-minded locals who can provide lifetime companionship to one another.
Ellis Jones worked closely with Harmony Village in promoting the new facility to the diverse elderly citizens around Melbourne through our creative content practice, producing a marketing strategy, high-end print materials and a microsite.
You can see the Harmony Village Brochure here.
The Harmony Village marketing campaign represents the full use of Ellis Jones' inegrated marketing service – from brand and marketing strategy to high quality materials, public relations and an effective web presence. To read the website case study click here.
Sector