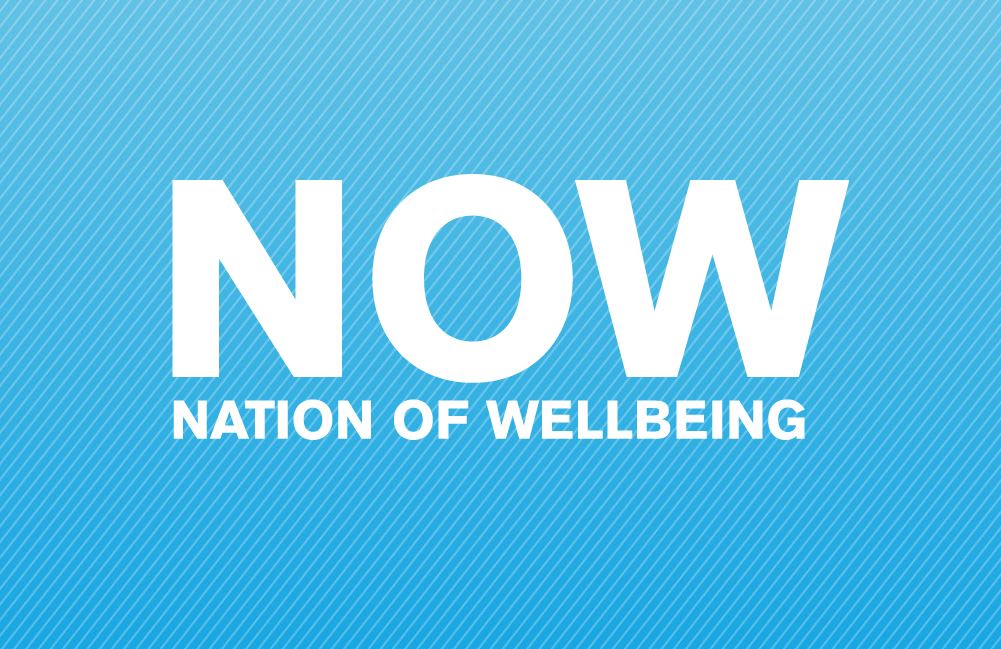 The aged care and retirement sectors are currently going through some big changes bought on as part of the Federal Government reforms and the 2014-15 federal budget.
The sector has never been so crowded with competing marketing messages and poor brand differentiation. It is something we have been working with providers on and covered previously in this blog.
Older consumers are faced with continuous government policy changes, and are uncertain, unclear and too often uninformed.
A new event aims to change this, attempting to cut through the white noise, enabling Australians to make confident retirement choices.
Via interactive digital and live expos in Melbourne, Sydney and Brisbane, Nation of Wellbeing (NOW) will present every aspect of the retirement and aged care journey.
Ellis Jones is assisting NOW in Principal, Andrew Walton, in planning communications  for the event. We asked him some questions.
Q: Why do industry and consumers need NOW?
NOW is unique in its holistic, immersive and engaging approach – connecting consumers with the organisations and brands they need. Exhibitors will be those who know the diverse landscape that is the wellbeing, retirement and aged care space. NOW will help Australian consumers make confident retirement decisions.
Nothing like this currently exists.
Q: What makes the NOW different from other events?
What NOW does is present every aspect of the consumer journey when they are thinking about, or entering retirement. This includes wellness, retirement and aged care. NOW is a 'one-stop-shop' mixing the physical event with digital consumer portal.
The end result is that consumers will feel informed and empowered about their future because they will have had all options presented to them via a logical process that they tailor themselves.
Q: Who will go to NOW?
NOW is reaching baby boomer and pre-boomer consumers. Recognising every family situation and dynamic is different, NOW will appeal to retirees, concerned loved ones and support carers.
Q: How will participating companies benefit?
NOW offers organisations operating in wellbeing, retirement and aged care markets, and brands seeking to engage with older consumers, an integrated platform to make their brand stand out, direct market access to consumers and a setting that will generate qualified sales leads.
We have a talented creative and event-building team who will support participating companies in creating great experiences for visitors to the website and events.
Q: What makes a NOW Expo visitor experience different from other retirement events?
Visitors will view displays from leading organisations which will be grouped into 6 zones – health and wellbeing, technology and health, retirement living, in home care, support services and aged care. This allows consumers  to seek out information and options specific to their own needs and wants.
Across the event, consumers can attend seminars presented by subject experts on topics ranging from healthy living tips, financial planning, what design features to look for when choosing to downsize their home; through to understanding in home care options; and how the system works in aged care.
Some highlights for visitors will be:
Presentations and workshops from innovators in the retirement space.
The technology tutorial suites – consumers can attend a class presenting content developed in association with COTA, incorporating consumer feedback on what they want to learn presented in an easy to understand hands-on style. There will be options for beginners and those seeking to get more out of their device. It will help all attendees confident and ready to embrace technology.
First aid demonstrations – these demonstrations will teach consumers how to deal with issues that arise in the home, from CPR, to managing wound dressing and dealing with fits, faints, and turns. It is practical advice that provides the tools to help if someone should find themselves in a situation with their loved one.
Other activities are in development with partners and will be revealed closer to the event.
The great thing about NOW is that it provides participants the platform to really differentiate their services – a blank canvas to create a really memorable, engaging experience to stand out.
Q: Where do organisations interested in getting involved go for more information?
Anyone interested in being involved can visit the NOW website at www.nationofwellbeing.com.au or call Andrew Walton on 0408308470.
Sector
Sector