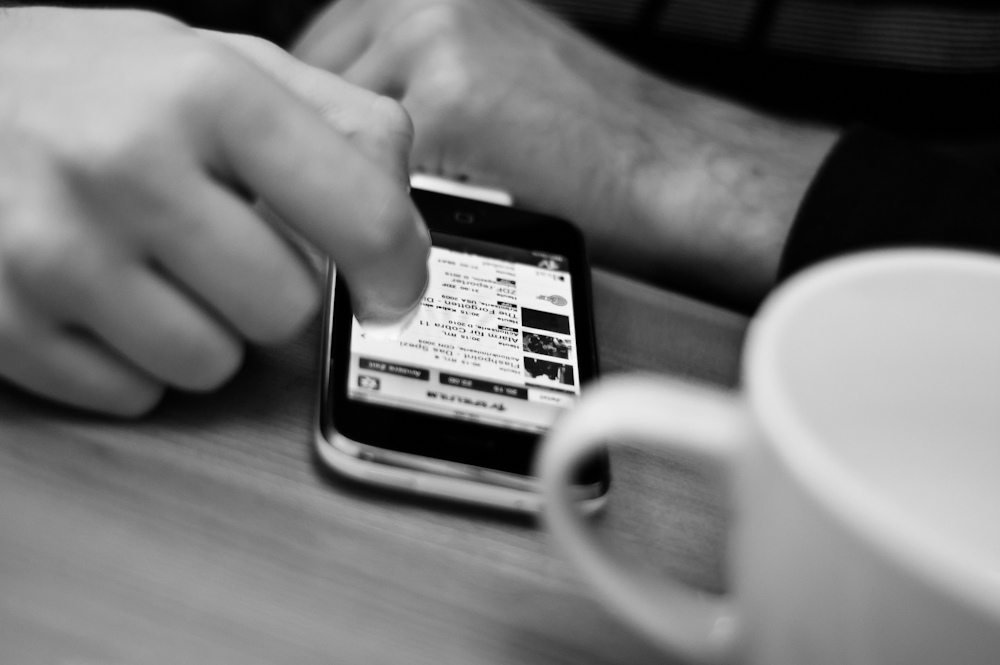 Over half of Australians now access the internet using their smart phone – daily.
Last year, Nielsen reported 30 per cent of Australians were accessing internet via their smart phones. Today, in the US, UK, Sweden, Norway, Saudi Arabia and UAE more than 50 per cent of the populations are on smartphones. In Australia, Google adwords reports it's now 51 per cent.
If your website isn't mobile user friendly, your bounce rates may become significantly higher as mobile devices continue to grow in popularity. Let's face it, many of us are constantly on the go and aren't spending as much time on our computers like we used to.
In saying this, we need to take into consideration that the user experience, behaviours and actions of a mobile web visitor is quite different to that of a desktop web visitor.
While the list of things to consider when building a mobile site is longer then your average published book, the below tips and practises are the most important to keep in mind when creating a mobile site.
Think about the context.
In what situation will your key audiences be accessing your site via their mobile phone? For example, if a user needs to access an exercise timetable on the way to the gym, this feature must be a key feature, immediately accessible from the mobile landing page – not a whole page of text about the gym facilities.
Create an experience consumers have come to expect from mobile.
Add typical mobile user features such as swipe gestures, "click to call" and "directions to here" or "share this" options. There is no better user experience when you've considered the user is mobile.
Finally, test and re-test your site for user engagement. Periodic reviews of Google Analytics and customer feedback will help determine necessary refinements and improve conversions of browsers to buyers.
Keep it simple.
Mobile users want the right information, quickly and easily. Over-complicate it and you have missed the point of the mobile version in the first place. When you have a smaller screen, you must limit the number of features to those that matter the most. Prioritise your content and recognise that those on the go won't need to sit down and peruse information about your company's financial data or strategic plans. They are more interested in information that will help them, in-situ, on their way somewhere, to do something specific.
For example, you are in an electronics store and consider buying a camera as a present. The camera costs $200 in the store. You quickly look up other electronics websites on your iPhone and see if you can get a better price online. If those sites weren't mobile friendly, you probably wouldn't bother shopping there and would make your purchase in the store.
Researchers estimate that in less than two years, mobile internet use will surpass desktop internet use. It will become the norm to have a mobile site in addition to your desktop version. It should do, as by 2015 there will supposedly be more mobile phones than there are people on the planet!
Image credit:  steefafa, Flickr Creative Commons
Sector