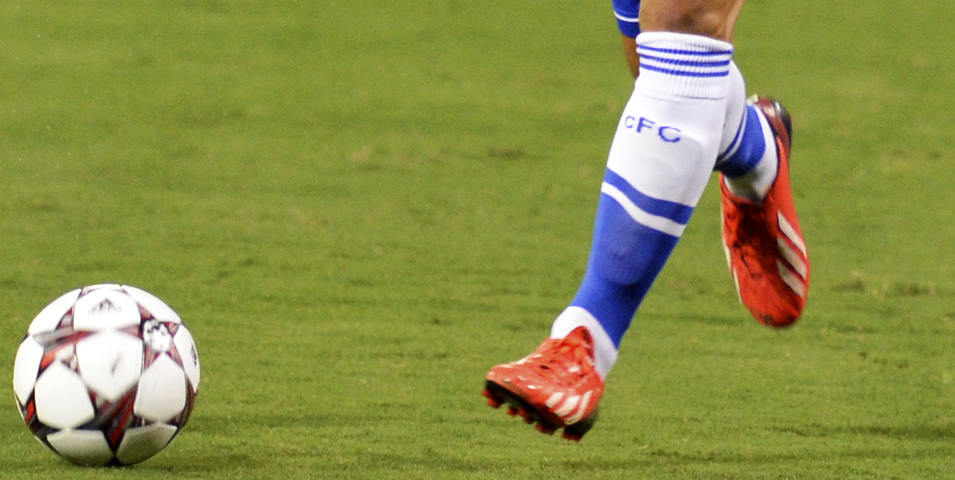 When a footballer drops the ball to his foot and kicks it straight through the goals posts, an amazing range of actions are occuring at a micro and macro level in his body, at speed. The brain is in control, impulses are channelling back and forward through the nervous system, the legs and arms are moving in perfect sync.  Affecting the outcome are more fundamental factors: talent, strength, physiology, reflexes, training and confidence.
Now consider the modern communications function. A centralised team is in control. It sends messages to customers, employees, stakeholders, media and government via a range of communication channels according to a set of processes defined in activity plans. Information flows back into the team and is diverted to a range of needs: from business improvement and product innovation to brand activation and employee education.  The more aligned the activity, the greater the impact. Affecting the outcome are a range of fundamental factors: talent, strength of message, make up of the team, tactical responsiveness, training and confidence.
Integrated marketing and communications, manifest in a strategy and plan, is the process by which all communication activities (internal and external, online and offline) are in sync and performing at peak level.
The footballer analogy is absolutely relevant when optimising the communications  activities of a company, government department or NFP. It is of equal relevance to whole-of-organisation communication as it is campaigns.
At Ellis Jones, we have progressively developed a model of integrated marketing and communications (IMC). These are its elements.
Insight
One of the major changes in our work over the past few years is the level of insight we are tasked with gathering. In fact research has become a core competency for the agency. Being able to accurately define the environment, networks and mediums into which you are communicating, in addition to message and target audience demographics/behaviour, significantly reduces timeframes for strategy and campaign refinement and expedites intended outcomes.
Planning by target audience and function
Good communicators always consider the intended outcome on a particular audience before getting to work. However, many organisations have a great range of stakeholder, consumer and/or member segments that interrelate in diverse ways. Some can only be reached on a smartphone on the way to work; others only read something they can hold. Each channel requires a particular science or process. So planning by audience is not enough, you need to plan by function. We develop IMC strategies and plans that that outline activity by function and target audience assigning time and responsibility.
Competent people with the right mix of skills
To get integration right, you need experienced people with specific expertise communicating through different channels, at the strategy and tactical levels, around the table. The more they are used to working with one another, and the better they understand each other's roles, the more effective communication will be. Our agency maintains a balanced team of experts in the following fields: marketing strategy and planning, brand identity, public relations, online engagement (including social media), visual communication and design, and web user experience. They have executed strategies and campaigns, together, with a range of clients, in diverse contexts.
Knowledge and capacity
One weak link and the chain breaks. We have always believed in knowledge transfer from us to clients and collaborators. We firmly believe in co-creation. We are also conscious of the range of knowledge that needs to be shared; not only do we train client personnel on communication methods and measurement, we share the systems and processes that will reduce time and therefore cost. Ultimately, we are ambitious and we like to see strategies work in practice – that means we are willing and ready to support implementation to get results.
Systems and processes
We employ integrated layers of systems and processes:
Resourcing/traffic management processes to ensure outcomes are never compromised due to lack of planning.
Cloud based project management software that hosts all activity, including that of clients and collaborators, ensuring all tasks are visible.
Standardised templates for communication and reporting tools
That enables us to be highly responsive while maintaining quality – we define that as Nimble Marketing.
Talk to us about communications strategy and competency for  your organisation.
Sector