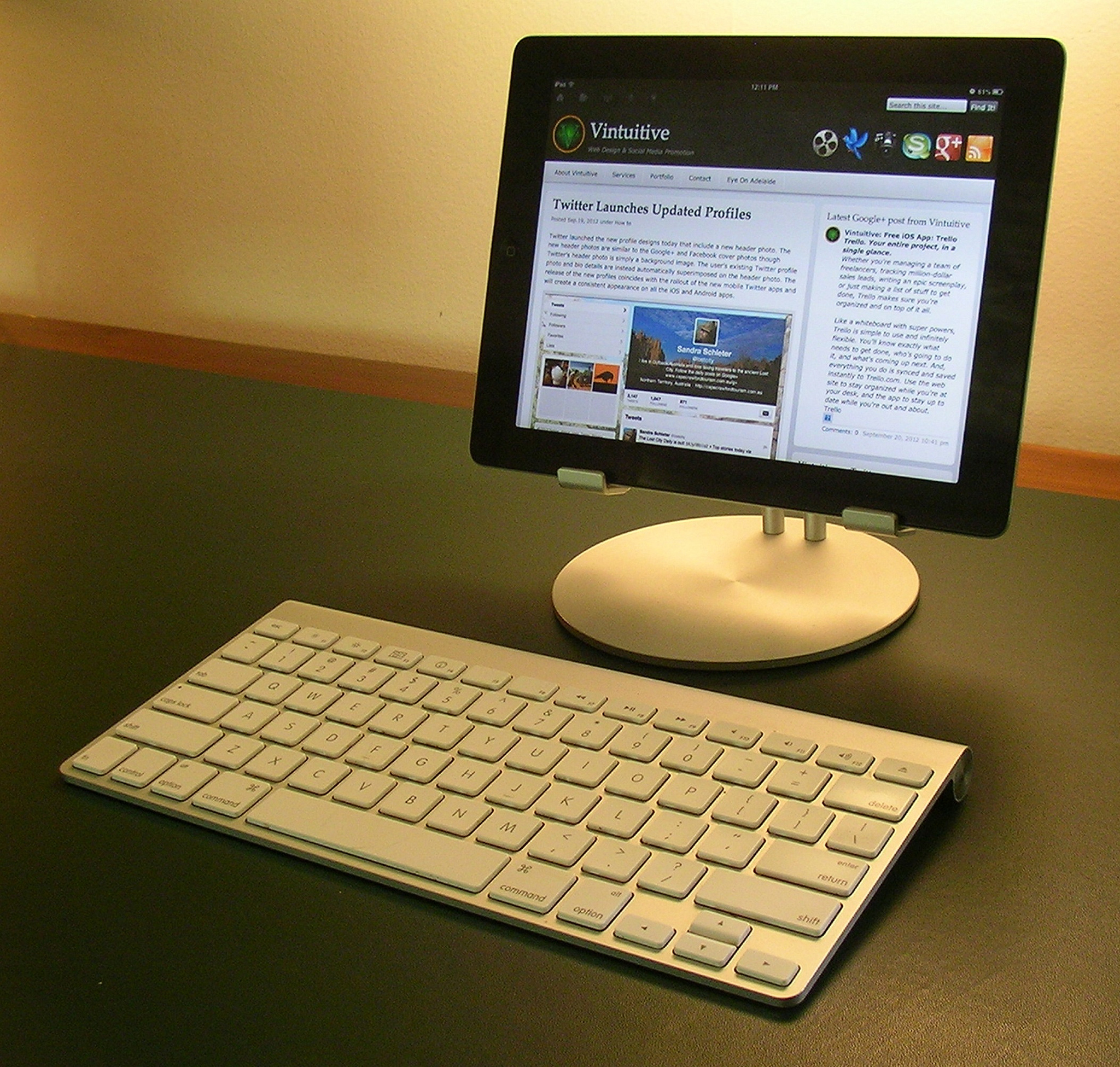 So, of course we couldn't resist and waited in the queue for our new iPad. For those looking for an honest appraisal, this is it.
The iPad is heavier than most people expect but the build quality is excellent. The aluminium back feels robust – nothing feels cheap.
The display is simply awesome. With a resolution of 1024 x 768, it has a seemingly low pixel density compared to select high-end smartphones. That said, everything looks sharp and colourful. The contrast and colours are very nice – check out the free canon photo app and you'll be floored. Plus, the brightness distribution is very stable regardless of the viewing angle.
It's intuitive (as the trailers go to tedious lengths to explain). For those who have used an iPhone or an iPod touch, there's no learning curve. It's the same look (with many additions) and feel and you'll be productive right away. If you are not familiar with it, this is arguably one of the best touch interfaces out there, and most people will get up to speed quickly.
Reading the paper has reached new levels of joy.  The Australian has led the charge with a user experience par none. The broadsheet vs tabloid debate is officially over. The  news has leapfrogged to  iPad. Articles are easily found and sorted from sliding side bars – adverts appear as you enter new articles but a flick of the finger and the're gone. Here's hoping there's a paid subscription option without advertisements in future.
The portability of the thing is habit changing. So we all have a PC or mac – most of us have a laptop. The thing is, you don't carry any of these around quite the same way as an iPad. Just as you used to take your cuppa with your magazine to the couch for some chill time, now you put the iPad under the arm. That simple, functional difference means the iPad comfortably stakes its place as a new and worthwhile innovation. Don't listen to the 'it's just a PC in glad rags' argument until you've made a brew and took some time out with an iPad.
Presentations are more fun. It's adding a new dimension to our client meetings. We opted for the iPad with 3G which means we can take it anywhere and guide clients through brainstorming sessions over website functionality, get online and show how new sites are coming together on our server or simply just reveal how things look on this new format. Yes, it means more testing for our developers but every iteration of internet explorer means the same thing. Why not add another step in he process? The outcome is worth it.
Time for iPad application development!! Fun times are hear as we complete research into how we can create new ways of producing client documentation on the iPad. First stop, annual reports. We can now highlight and create navigation to the sections you want your customers to read – there's no need for them to wade through material that's not relevant to them.
We love the iPad. Come over and take her for a test drive.
Talk to us about recreating your documentation – in fact any content – on this elegant new machine.
image credit: Vincent Brown
Sector
Sector