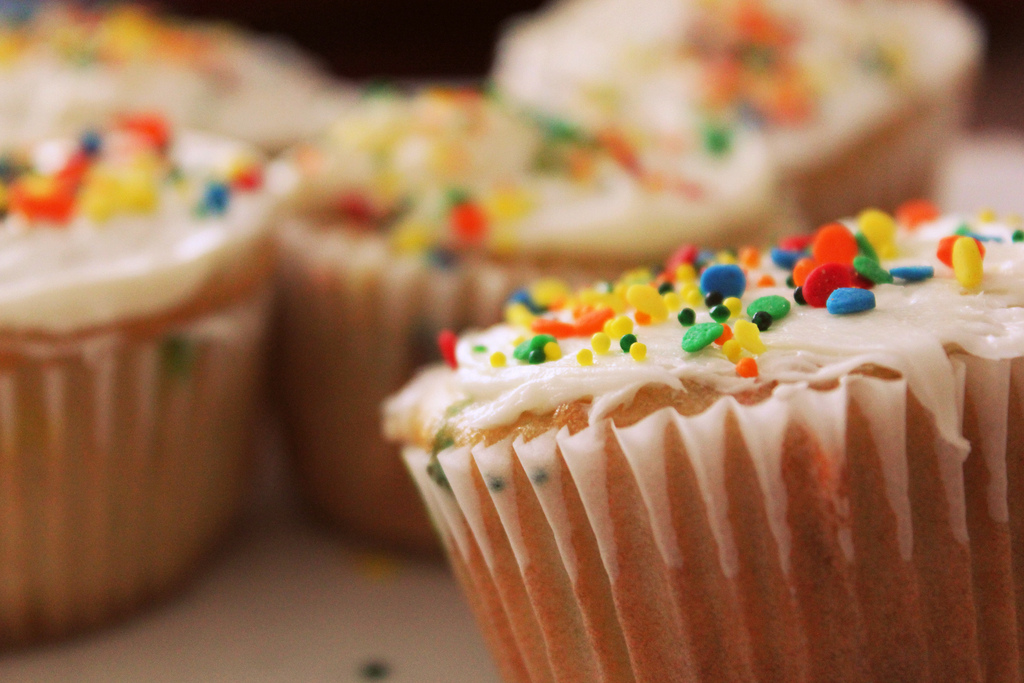 An online strategy always has its feet on the ground. Online channels are designed to inspire offline action and there are some offline activities that will never be replicated in digital.
We applaud Sanna for reminding us of this fact as often as she can via her amazing cupcakes. No one in the office today was eager to choose a byte over a bite at lunchtime, savouring every morsel of these beauties. However, we're certain viewing these sunny morsels on the blog will encourage some offline snacking!
So, a tasty reminder, that – as much as researchers are determined to prove we're all becoming detached from reality, preferring the virtual to the tangible – ultimately we seek pleasures in the flesh. Worth keeping in mind when developing an online strategy is the fact that your audience spends their most precious time with real people, eating real food. Like cupcakes.
Appetite whet? Come down to the warehouse and chat to us face to face about how we can achieve your real world goals using digital means. We can always schedule it on a baking day.
Sector
Sector