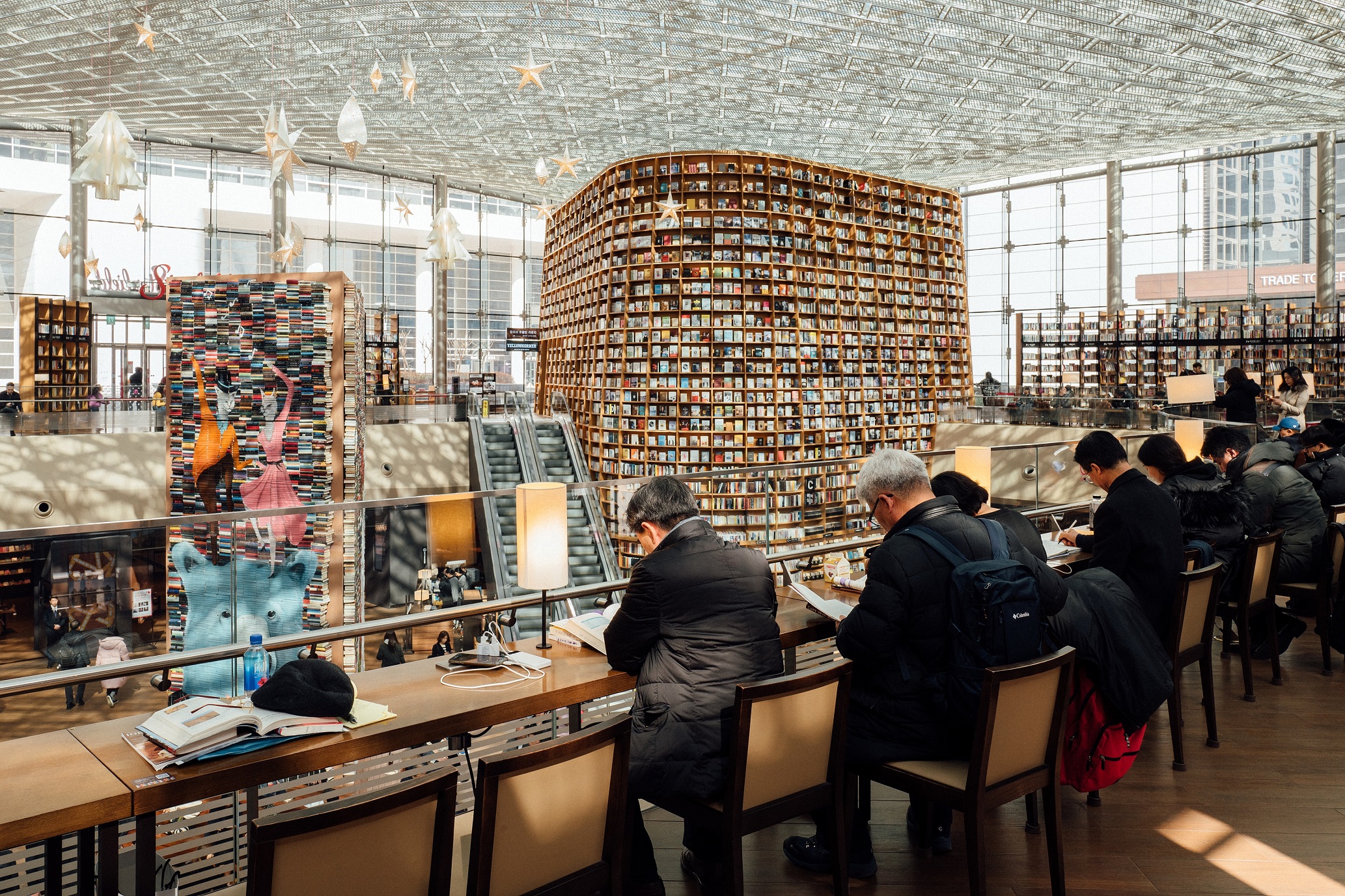 Libraries are the pinnacle of social infrastructure. A place of "impossible" community – where people from all walks of life – rich, poor, young, old, immigrants, unemployed, students, people experiencing homelessness come together as equals to access a community resource. It is a true palace for the people. Libraries also have an increasingly important role to play in the context of climate emergencies a resilience centre for communities seeking refuge.
Resilience centres.
The library is a symbol of equity in a world of increasing inequality. They are a true shared free resource, where people go to in an emergency or crisis, knowing that they are welcomed and that they belong. A safe and inclusive space.
For a long time, libraries have also played a key role in providing refuge for the vulnerable, including in times of climate emergencies. After Hurricane Sandy in 2012 (where over two million households in the state of New Jersey USA lost power in the storm,  and 346,000 homes were damaged or destroyed) the libraries opened their spaces for affected community members to charge their phones, contact loved ones and be in a safe space to be entertained by watching movies. The local libraries extended their opening hours and became designated primary evacuation centres during the climate emergency.
The important role that libraries play in such emergencies is recognised in Australia too. The CFA directs people to go to the library as part of their bushfire plan. By nature the infrastructure of libraries brings people together, acting as a resilience centre, providing a flexible and welcoming space, especially for vulnerable groups.
Libraries can help people to cope in times of disaster by providing programming and resources to manage and organise. This can be as simple as putting picture books on display that help children to cope with their emotions and curating events that bring people together to share ideas, emotions and to collaborate on solutions.
Climate Emergency.
We are all increasingly feeling the impact of climate change. This January was the hottest ever month on record. In 2016, Darebin Council became the first government body in the world to declare a climate emergency. In recent years, an increasing number of councils and jurisdictions have declared a climate emergency, including New York City and Yarra Council.
In our  work, developing the new Darebin Libraries Strategy, we often asked ourselves what role can libraries play in addressing the climate emergency. When we talked to customers, community organisations and the broader community, it became clear that people most value the role libraries play in providing access to information and social connectivity. What does this mean in the context of climate change?
Darebin Libraries have been doing great work to engage and support community action in addressing climate emergency.  They have established a seed bank at Northcote Library Food Garden, hosted climate discussion nights in Preston Library and provide e-recycling. This is just the beginning. Libraries can also support people to address the climate emergency by providing information, enabling collaboration, and advocacy in the community.
Community loungeroom.
The role of libraries has changed and evolved in Australia – they were once a place to read and study, now they have transformed into a community hub. More than that, libraries are important to building resilient communities. They play a key role in preventing and mitigating social isolation and environmental degradation by connecting communities and providing them with information and tools to take action. They also play a role in healing communities through crisis too. For example, Yarra Plenty Library played a key role in supporting communities in the initial recovery after the Black Saturday bushfires.
Libraries are more relevant than ever – combining social spaces, diverse thinking, collective life and intentional spaces for thought, time and reflection.
Talk to us about engaging your community in addressing climate emergency.
Sector