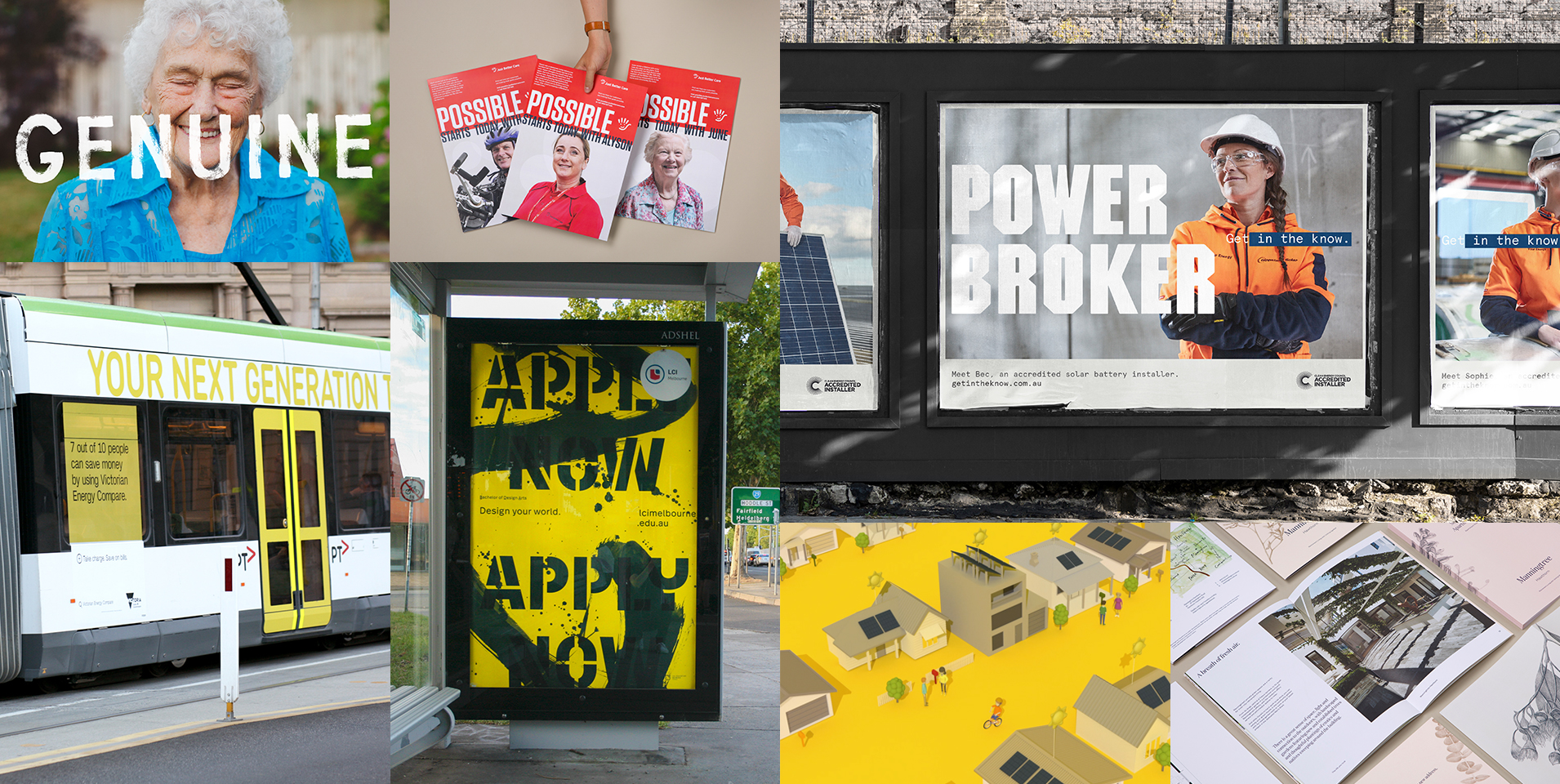 2018 has been a year of movement at Ellis Jones. We have gained some incredible new people, growing to a team of 20, including two new Directors. Most days you'll find us working through some of society's trickiest problems, like how to measure and communicate the impact of charities, and how energy companies can build back the trust of consumers. At other times things are a lot less serious. We've learnt to cook with Free to Feed and taken the pressure down during our Thursday yoga class. Here are some highlights from the EJ office this year.
What was your favourite EJ memory from 2018?
Ash: David's response to the Cookie Monster creation over the shredder is the biggest highlight by far.
David: It was tremendously pleasing to see client work like West Coast Homecare and ARENA celebrated by three separate awards schemes. Also Just Better Care in the Golden Quills. All clients who pushed the envelope and challenged us to do the same. Clients who trusted the vision, and shared the work of bringing it to life.
Eleanor: While facilitating a co-design workshop, seeing the light bulb turn on for one of the participants as she realised the potential for change by altering just one small part of a complex system. Exciting stuff.
Georgia: Having a client text the team rose emojis after they saw our TV ad during the Bachelor finale.
Janine: Seeing the Just Better Care corporate video for the first time – the passion and dedication of the Just Better Care network came out in every word.
Laura: I had a light bulb moment at a shared value workshop and realised the growing impact that we are having on capitalism. It dawned on me how immense that impact can become as Ellis Jones grows!
Lucie: Facilitating the Greater Metropolitan Cemeteries Trust directional graves co-design workshop. Listening to leaders of the Melbourne Muslim community share their experience and understanding their faith was such an incredible learning experience.
Melanie: A request for EJ support which ended with the line "I'm ready to be famous ."
Melinda: The cat on the roof of solar Victoria.
Patrick: Discussing the pros and cons of including a despondent expression on the face of an animated character standing naked in the shower, with only a call to action protecting his modesty.
Pete: Meeting amazing people who challenged my preconceived notions about disability and learning from them.
Rhod: Facilitating workshops in Darwin as part of the shared value co-design project for the Department of the Environment and Energy. Darwin is a long way to go – 3742 km to be exact. But the insights we gained altered our understanding of the challenges and, perhaps most importantly, our definition of what success could be. A credit to the project sponsor, Rachel Bacon, who knew that there is much to learn in that steamy, top end. Including the fact that most of Australia doesn't look, feel and operate like, or dance to the tune of, our major capital cities. You have to get out there to understand. Thx Rachel!
Skye: Seeing our client Gertrude Opera interviewed across so many channels for their inaugural Yarra Valley Opera Festival!
What was your biggest professional achievement in 2018?
Anne: Learning how to transfer the phones in the office. No, but in all seriousness, landing this role at EJ was a huge achievement for me this year. I never thought I could work in an agency and have such a positive social impact at the same time. But here we all are!
Ash/Emma/Eleanor/Hedda/Lucie/Marle: We second that!
David: Welcoming wonderful new members into the design team, putting some serious runs on the board above the line with our government campaign work, and showing the value of our integrated practices and offer.
Georgia: It's a tie between being part of the team that delivered the Solar Victoria campaign in record time, and creating a zero waste office!
Janine: IABC Gold Quill Award.
Lucie: Many things – winning the first proposal that Melanie and I worked on, running 'Lunch and Learn' at Ellis Jones, increasing our social enterprises suppliers…
Melanie: Returning to work at EJ, with three kids in tow.
Melinda: Creating an impact in communicating energy, sustainability and environment issues with all our wonderful clients, including Department of Premier and Cabinet, Department of Environment, Land, Water and Planning, Future Energy Skills, the Clean Energy Council, Energy Australia, Earthworker CoOp, and many more. In the absence of federal government climate change policy, it's great to find organisations and spaces working together to affect change.
Patrick: Leading the redesign of our website and contributing to Ellis Jones starting 2019 with a bang.
Rhod: Nurturing a team of talented, resilient and experienced people, united by culture and purpose, who can tackle any challenge and who, therefore, were able to give me an extended break (with the phone off) for the first time in 15 years. Thx guys!
Sector
Sector