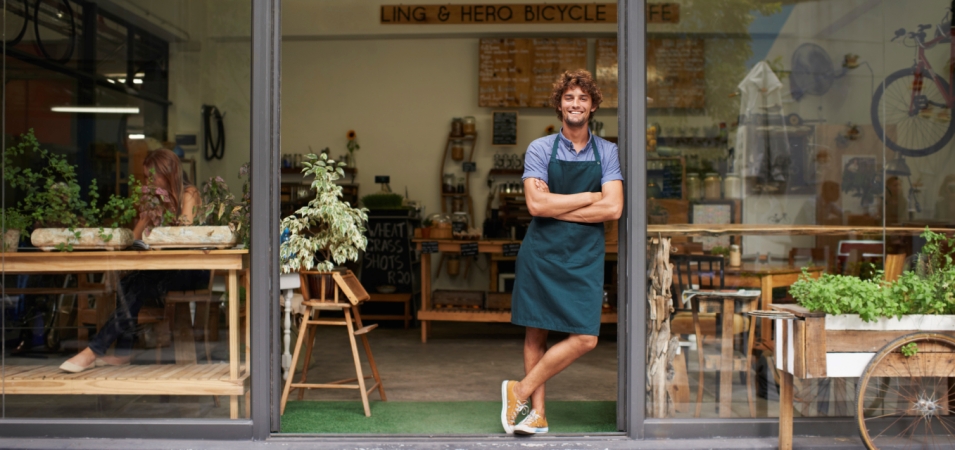 Integrated marketing to support the Sustainable Melbourne Fund establish its new commercial solar finance offer. 
Client
Sustainable Melbourne Fund (SMF) is the leading innovator of funding models for environmental upgrades to commercial buildings in the Melbourne City Council municipality. It provides businesses with access to capital for upgrades and is an investor in innovative sustainability projects.
Unique in Australia, SMF supports the municipality's mission to become carbon neutral and to deliver a bold and sustainable future. The fund was established by Melbourne City Council in 2002.
Environmental Upgrade Agreements (EUAs) are one of SMF's key offerings. They provide  finance arrangements for business energy efficiency improvements through a tri-party arrangement between a business or property owner, council and SMF.
Challenge
To reduce obstacles for the commercial uptake of solar power, SMF decided to extend its EUA funding model to cover panel installation. EUAs had previously been limited to energy efficiency business upgrades, rather than small-scale renewable energy generation. It wanted to market its new offering in time for the 14/15 Summer, to strike while the sun was hot.
The new Solar EUA would effectively mean businesses in the City of Melbourne could access flexible, long-term loans to go solar, covering up to 100% of their costs. This eliminated any cash flow interruption incurred upfront, by allowing businesses to structure their loan so repayments are funded directly from the savings on their energy bills. Unlike other solar finance currently in market, this offer would be available to businesses tenanting their premises (not just to the building owners). And SMF would partner with each interested business to make the process simple, fast and ultimately, profitable.
But while SMF had made its EUA offer available for some time, awareness among the target business audience remained low. It is also an audience that's difficult to reach: time-poor, skeptical of sales tactics, and focused on fast results.
Having now well-matured, the solar market is also challenging. It presents a highly contested space, with many competitors already offering forms of solar finance, most with large budgets behind them for promotion. It's a space further crowded with involvement of three tiers of government and not-for-profits, all touting incentives and advice. SMF is difficult for consumers to place in this context (being neither government nor a charitable green group), hard to distinguish from its commercial solar finance competitors, and tricky to explain with its unique but unusual tri-party funding arrangements.
What was needed was a sharp, clear and compelling campaign to cut through and launch SMF's new solar finance to businesses in the City of Melbourne, facilitating take-up by some of the 1838 identified building opportunities.
Response
We needed to better position SMF, and its solar EUA offering, in a way that was simple for our target audience to understand and take-up. Emphasis was placed on delivering a strong creative direction, crystal clear messages, and compelling content.
We sought to define and highlight SMF as a trusted partner to help business navigate the crowded and confusing energy/solar market. It's new offer was re-badged SMF's solar finance – so it could be readily identified by our time-poor target audience. With a focus on enticing businesses who had already considered solar into action, we also reiterated the benefits of sourcing power from the sun, driving home that to delay was to miss out on business expansion potential available now.
A hallmark of our strategy was reaching businesses in a targeted way, building on SMF's credibility and strong stakeholder relationships. By approaching our target audience through the support of organisations they know and trust – such as VECCI, local trader associations and local government, SMF was able to capitalise on access to networks its competitors simply do not have.
A truly collaborative campaign, responsibility for delivery and outcomes was shared with our client, as we worked in tandem to deliver a launch campaign prior to Christmas, with materials readily adaptable for use by SMF over the following summer months.
Outcomes
Sustainable Melbourne Fund was armed with a suite of targeted creative materials showcasing how and why it made sense for the business target market to let the sun power their profits.
Over a three-week implementation period, working in partnership with the Sustainable Melbourne Fund, we delivered:
communications strategy
creative direction
print and online brochure
social media content
media release and media relations
stakeholder engagement plan and contact list
We have since also completed a solar finance video – that explains the offer in a concise and engaging way for business, and that is shareable online by the sector to reach our audience.
SMF Solar Finance launched effectively, with a range of materials easily adaptable for ongoing marketing over the summer. It garnered positive media coverage from specialist press, strong engagement from business groups and stakeholders, and advocacy from the City of Melbourne – including promotion by Councillors on radio and through the council's own digital channels. With two early wins on the board – that is, solar installed in two Melbourne businesses already – it's a campaign currently underway delivering new leads for a sustainable business sector across the municipality.
Read the brochure
Watch the video
Talk to us about marketing solar, energy and sustainability.
Sector
Sector