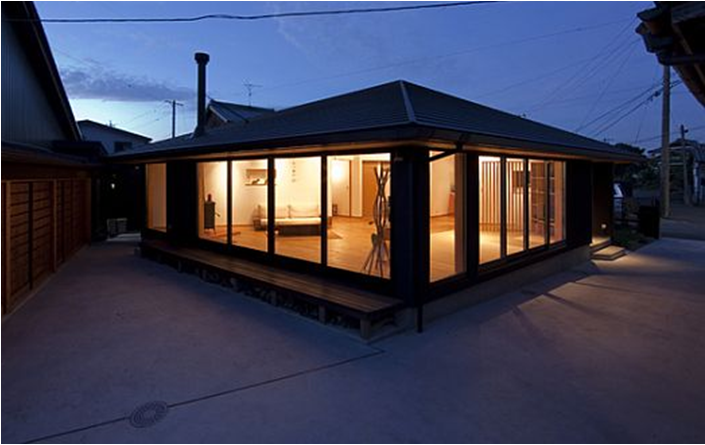 Question for aged care providers:
What do you see when you look at the above picture?
Let me take a guess at what you're saying: a house…a driveway…windows. Yes, this is all true and correct, yet there is something more, let me tell you about what I see.
Opportunity.
Last month we spoke about path to purchase when marketing to aged care consumers and how every health and aged care provider should be visible at each point in the consumer's path to purchase, with a differentiated value proposition.
This month we look at the opportunity providers are being presented with in the move to a consumer directed care environment and the potential for growth in helping to deliver care to those who need it.
The light in the house represents the opportunity that is in front of all health and aged care providers right now – particularly those who work provide home care services.
Let's dig a little deeper and you'll see what I mean.
A support worker, or allied health professional, works in the home of the client. Whether they are cooking them meals, cleaning their home or providing other services, this worker has a direct presence in the lives of consumers, often in the place they feel the most comfortable.
In many cases they are with the client more than any other person – they are the eyes and the ears in their world.
They have direct access others companies can only dream of.
Acutely and intuitively aware of client behaviour and condition, they notice changes in health or behaviour and perfectly placed to respond to the needs of the client.
At the moment, the client may need a service beyond the capability or scope of your organisation. It doesn't have to be this way.
Wouldn't it be easier if your organisation could provide what the client needs?
The ultimate purpose of an organisation is to produce and deliver a service or product that is useful and more effective and/or desirable than the alternatives.
Aged care providers have a shared purpose with consumers. When we engage, we are speaking directly to the needs of respondents. As organisations with a social purpose and positioning, why shouldn't providers offer what their clients need?
It makes sense. Take notice of the opportunities in front of you. Look for the light in the house.
Ellis Jones knows aged care. Talk to us about marketing to aged care consumers and finding what makes you different.
Sector
Sector