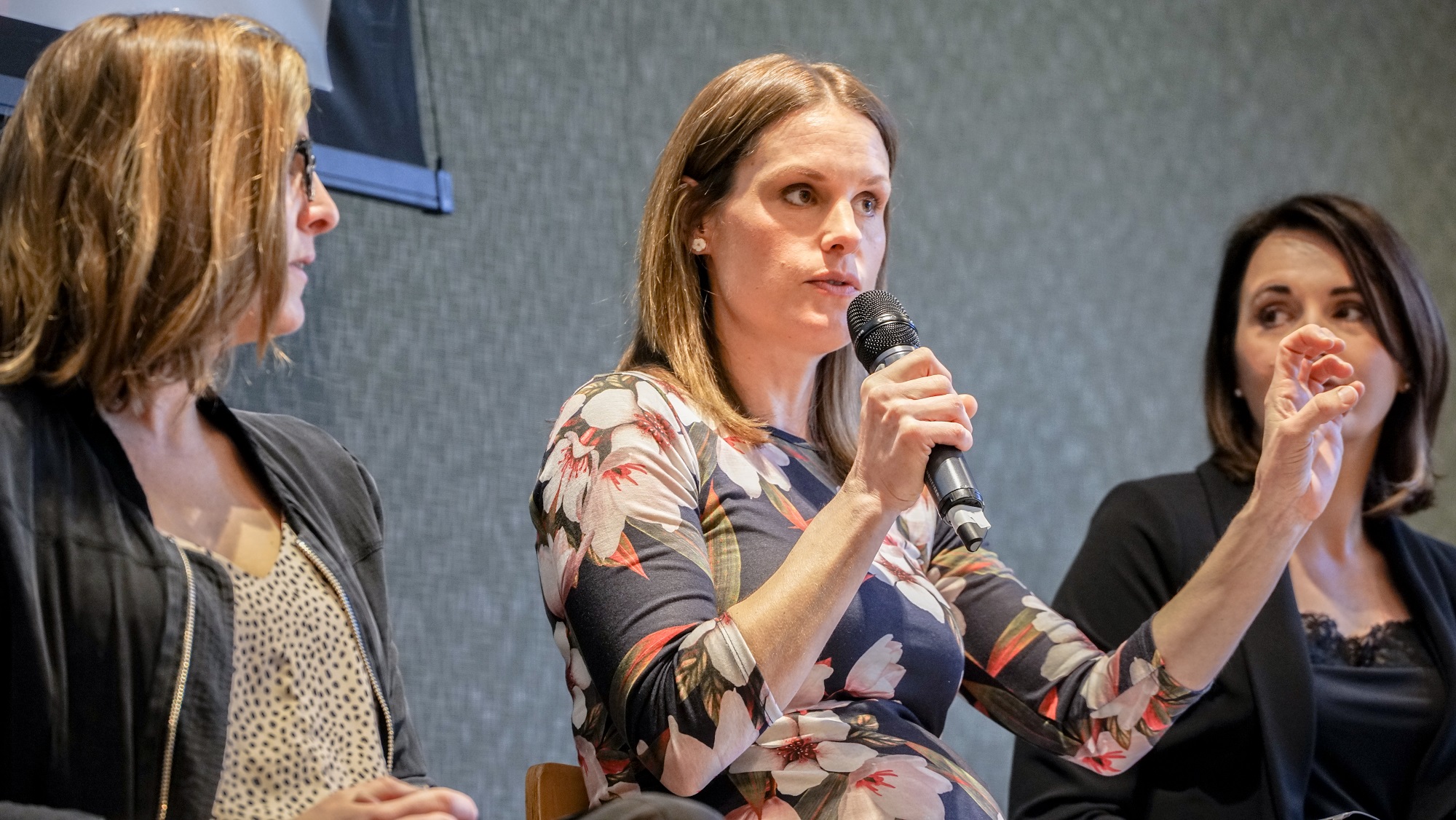 When pitching to health media, there's no need to make an email subject line sexy.
This was one of the pearls offered up at the AAP Masterclass: Health Edition, hosted by Medianet, held in Melbourne's CBD recently. A panel of leading health journalists gathered to field questions from marketing and communications professionals in the health industry on the best ways to engage the media and build relationships.
The panel included recent Commercial Radio Awards Best Show Producer – Talk/Current Affairs award winner Katie Dower, Editor of Men's Health Luke Benedictus, Herald Sun health journalist Grant McArthur, Nine News health reporter Emily Rice, Australian Associated Press medical reporter Sarah Wiedersehn, and recent addition to The Age health round Aisha Dow.
Panel members were asked about the best time to contact a journalist – in short, there's no good or bad time to get in contact, but avoiding deadline would be the best place to start. Questions about how to contact journalists returned mixed responses however, most panel members preferred a text or email before a call.
Perfecting your pitch.
But there was one burning question on everyone's minds: how do I get my story published, or at least stop it from being sent straight to the bin?
If you've ever sent out a press release, as most of us in the communications industry have, you know how disheartening it can be to pour huge amounts of effort into a pitch, only to receive little or no coverage.
Last year, Medianet conducted an exercise whereby every editor had to read each press release that was sent to their inbox. Following the exercise, they reported that 60% of the press releases they received were newsworthy to at least one editor, or met the news agenda of the day.
A sigh of relief – all the hard work we're doing isn't going unnoticed. But there is room for improvement, clearly.
A sentiment shared among the panel: If you're pitching a story that has been covered in the media time and time again, but it is still of relevance and in the public's interest to know, don't refrain from pitching, just find a new way to approach the topic.
"The secret is, it has to be new," Grant McArthur, Herald Sun health journalist.
Health pitching.
Health reporting can be a difficult one to nail sometimes. The panel members were quick to point out that while they were avid reporters with years of experience, they weren't experts in all health and medical fields; they often relied on expert commentary from field professionals to verify facts or research.
When it comes to health reporting, Herald Sun health journalist Grant McArthur said he employed a three-prong approach to health reporting – stories need to be political, research-based or have a human interest element. Sage advice for anyone preparing for pitching health stories in the near future.
Pitching tips.
When I worked as a journalist, one of the most frustrating things was when someone sent you a great pitch for a story, but it didn't meet your deadline. Here are some additional tips raised by the panel:
Give me honesty over sexiness in a subject line
If they get my name wrong in the email, I'll delete it
Don't ever take a curt response personally
A press release shouldn't have to talk me into something
The pitch should be one paragraph, followed by dot points
We respect embargos but make the time zone clear
Send photos, videos, and graphics
Most of these points are well-known in the industry, but when you're pitching countless stories every week, it's easy to miss some of the small but crucial steps. Get to know the journalists you want to collaborate with, find out what stories they are looking for, and follow the above checklist.
Talk to us about creating a media engagement plan.
Photo by AAP/AAP Medianet photographer Andrew Leeson.
Sector