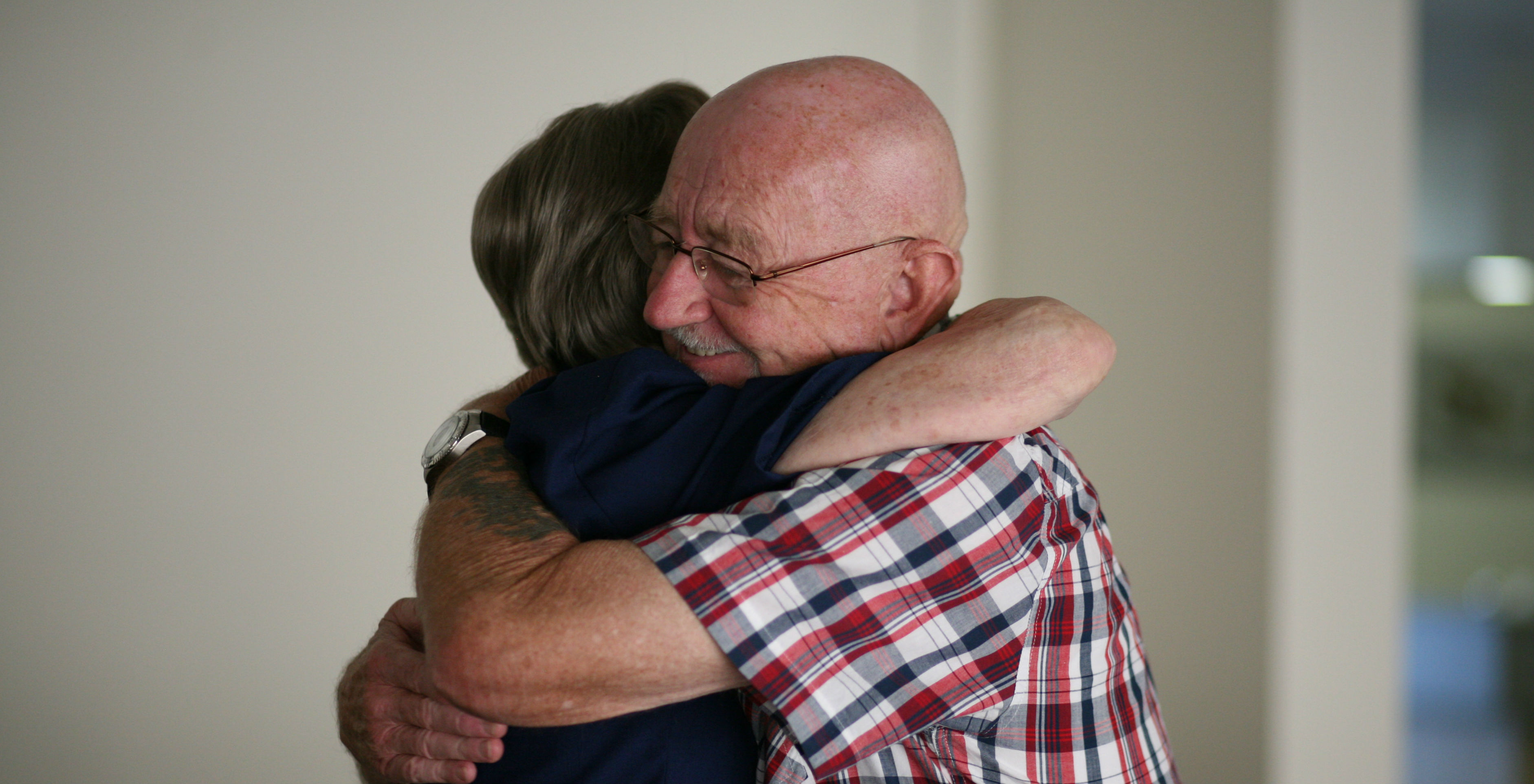 In a recent article "Media relations, read all about it." we explored the media process and what makes a story newsworthy. In this article, we present a case-study of media relations work completed with our client, Lend Lease, and its outcomes.
Lend Lease operates 23 retirement villages in Victoria alone. Every village is unique and every village has its own story to tell. Our task was to tell the story of Meadowvale Retirement village in its local community papers, and showcase the genuine friendship among those who live there.
The challenge.
Journalists may hesitate when accepting stories from big business. They scrutinise media releases to ensure that the story is not a disguised advertisement (which the paper could earn good money for)!
Lend Lease is a large business, but large businesses comprise and serve a diverse array of people. People are rich in stories.
In telling the story of Meadowvale, we wanted to show that, big businesses are often best able to solve social problems. Loneliness and social isolation are serious issues for older population. Lend Lease retirement villages help ensure that our older population lives happy and connected lives. The company organises social events and encourages residents to do the same: walking clubs, happy hours, craft studios, cinemas, bowls, and aerobics are all activities which residents are able to enjoy.
Lend Lease also invests in placemaking, thinking carefully about the placement of its dwellings and community amenities in order to encourage maximum interaction within the community.
What journalists want.
A good media relations consultant will:
establish a relationship with the journalist, gaining an understanding of what topics the journalist is currently interested in
not pitch but have a conversation
explore all angles if the journalist shows little interest
respect when 'no' means 'no'
Our clients understand that, sometimes, a story will not be as interesting initially thought. An agency can only stretch content so far.
That is why, occasionally, we use our understanding of the media industry to help the client tell the story that is there to be told.
Here is how we developed the story using the IDEA approach:
Investigate
We visited Meadowvale to meet with the village manager and get to know the community. What we found was that Meadowvale was a place where older people could make friends and live as part of a close-knit community. Residents were highly active both within and outside of the retirement village. Many were involved in local community groups; in choirs, teaching art and pottery, knitting groups, helping the local school. The men were involved in the Bunurong men's shed – a place where men talk to one another and create a space conducive to positive mental health.
While sitting with the village manager in the community centre it was obvious that people knew each other well. Residents were gathered around a pool table. Some around tables talking. Others approached us and talked about their lives and activities within the community.
This is the story about Meadowvale that needed to be told, not only to attract like minded people to the village, but to help socially isolated people in the wider community.
Develop
The develop phase is we collaborated and got creative! We held brainstorming sessions both within the agency and with the team at Lend Lease.
'Hugs for Change' was a perfect fit. For every hug exchanged, residents raised $1 toward a cause of choice. It told the story of friendship and kindness, that everybody should feel empowered to make a difference in the world and that it is important to help others and the community, exactly Meadowvale's story.
Newspaper coverage in local media was chosen as the primary channel for communication, however, other channels were identified to extend reach:
Event: resident gathering for World Hugs Day
Social media: Use of hashtags #hugyournan and #hugyourpa
Website: Added to the news and events listing on the Meadowvale website
3rd party: Promotion throughout local council networks and social channels
3rd party: Promotion through the 'Hugs for Change' website and social channels
Engage
Residents were happy to jump on board, because it aligned with what was already happening within the community.
With the local council and newspaper in attendance, residents gathered on World Hugs Day and founder of Hugs for Change spoke about the importance of hugging in today's world, the health benefits of hugs, and the way all people should feel empowered to work together and bring about the change that they want to see in the world.
Hugs were exchanged and residents shared their words of wisdom. They decided to support the Hugs for Change cause, 'Small Butterflies', raising $171.30 because they cared about underprivileged children.
Account
Journalists said 'yes' to this story without hesitation.
In a world full of gadgets and distractions, it is nice to know there a places where people feel connected and part of a community. In an environment of constant negative press coverage and an increasing sense of disconnect within the community and from big business, this was a unique story that empowered people and reminded them that there actually are wonderful things happening in the world.
And the story was timely, residents gathered together to celebrate World Hugs Day.
Below is an extract of articles published in the Leader and the Pakenham Gazette:
Using the public relations value equivalent (PRVE), these two articles alone would have been valued at almost $10,000 in advertising expenditure.
A good media relations company will support your advertising activities and generate maximum return on investment with genuine stories worth telling, and worth reading.
Talk to us about media relations. We can help.
Featured in image: Meadowvale residents Peter Jones and Margaret Mogg hug
Sector
Sector