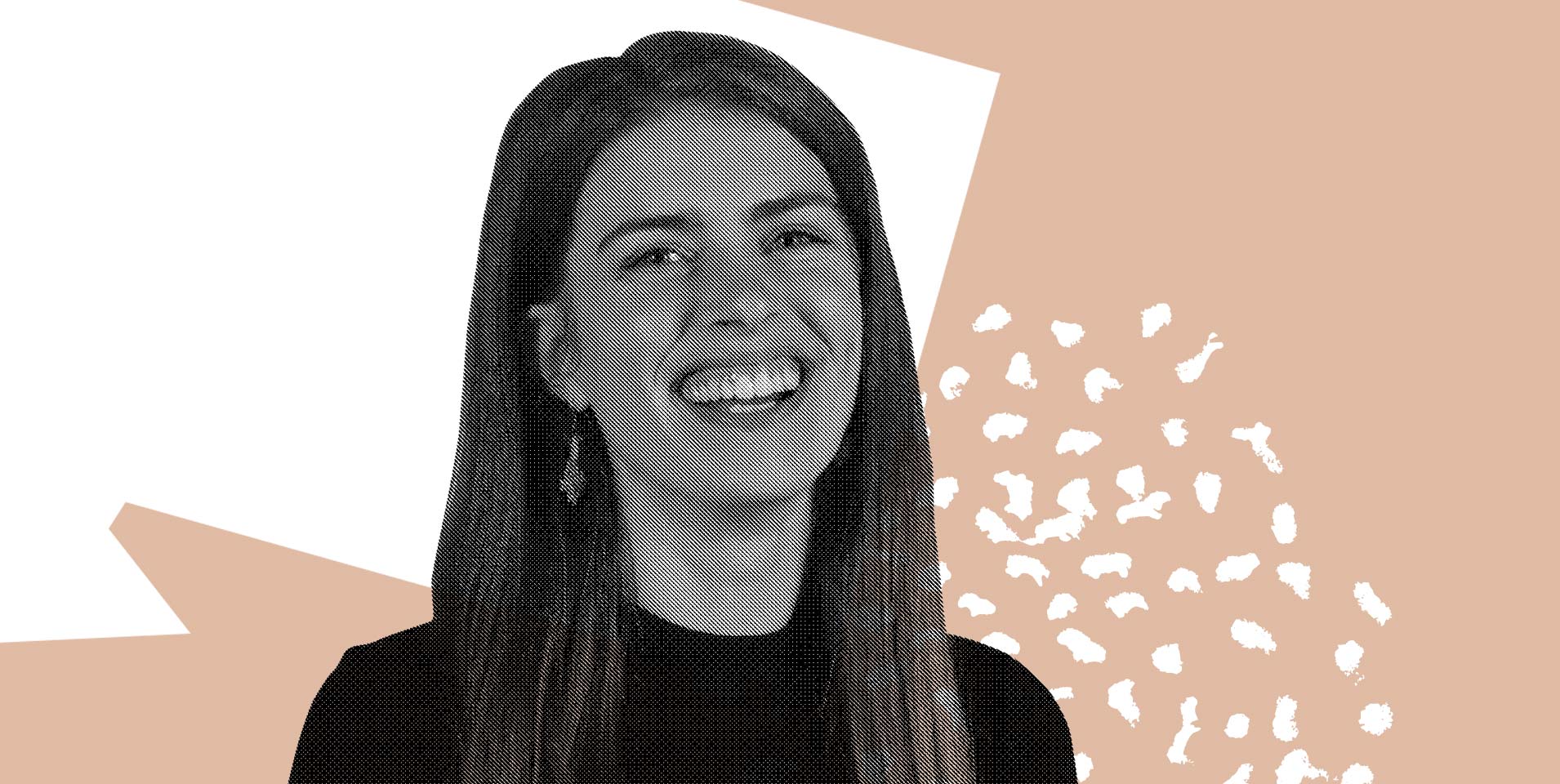 She may be the sweetest, kindest addition to the EJ office, but don't let that serene presence disarm you. Our resident social justice warrior is here to demand change. Abby is a communicator and creative thinker, ever enthusiastic and dedicated to her work. Her empathy and passion for social change gives us faith for the future – we gush when we remember she's one of us!
Corner Abby in the EJ bull pen and she will tell you all about her fur babies. And if you're lucky, she'll enlighten you on cosmic country – a genre of music that blends country, rock 'n' roll and the blues with a psychedelic twist (you can thank her for this later).
Well, we think it's about time for everyone to meet Abby!
Describe yourself in three words.
Diligence. Diplomacy. Doggo's.
What were you doing before EJ?
Lots of things!
Immediately prior, I worked in local government, doing marketing and engagement for infrastructure projects. Before that, I was working with NGOs, doing mostly media relations and advocacy work on family violence and youth justice. Through this, I got to express my passion for social justice.
When I was fresh out of university, I did marketing and publicity in the arts.
I used to struggle to describe my career trajectory because the industries have been so varied, but I've only ever worked with organisations that deliver a positive social impact! EJ has helped me to make sense of it and tie all my experiences into one space.
What area of your work are you most passionate about?
At EJ, we work across so many important issues. I love working with people who've experienced these issues first-hand, elevating their voices in the public realm so they can push for meaningful progress.
For example, launching the 'Be sure' gas heater safety campaign with Energy Safe Victoria in April, alongside Vanessa Robinson and the foundation she started after her two boys tragically died from carbon monoxide poisoning years ago.
I believe the opportunity to collaborate and bring a human face to these issues is what truly moves people – people are the drivers of change. It has been a joy to connect with people and engage in such impactful work.
Where is your favourite place in the world?
California… or my house. I can't decide!
California, because I've had some amazing experiences there: seeing The Rolling Stones, Bob Dylan and Paul McCartney play a festival in the desert (with a surprise song by Rihanna!); exploring Yosemite, Joshua Tree, and the Redwood forests; learning about social and political movements borne out of San Francisco. It's such a weird and wonderful part of the world. No matter how many times I visit, there's always more to explore.
And home, because as much as I love to travel, I'm a massive homebody.  I'm lucky to live somewhere I can be surrounded by nature, where I have enough space for visitors and my two dogs. Yet I still have access to amazing live music, good bars and great work opportunities (like EJ!) closer to the city. With housing being what it is these days, I consider it a huge privilege to live somewhere that affords me all these opportunities at once. I don't take it for granted.
Where do you hope to be in five years?
In terms of my work, I'd essentially like to keep doing the work I'm doing because I enjoy it so much!
As a consultant, I'm an all-rounder with a broad skill set that I use to tackle real-world problems of all shapes and sizes. I want to keep pushing my creativity and critical thinking, so I can take on bigger and more complex problems – especially in relation to the environment and social justice.
I'd also like to start mentoring young professionals. It's really daunting trying to figure out your place in the world, post-school, and post-uni. Jobs are increasingly competitive, and industries are becoming so niche – it's exciting but also confusing! For me, it made all the difference to have experienced people guiding me, and helping me to work out where my skills, passions and ambitions would thrive – so I'd like to offer that to others.
What is the best advice you've ever been given?
Say what you mean. I think this is important in my work as a communicator, but it's also important for cultivating healthy relationships and societies.
Saying what you mean ultimately improves the quality of the conversations you have and really…it's just more efficient (haha!).  There are many ways to deliver a message – sensitively, cleverly, boldly – but if you don't state what you mean, what's the point of saying anything at all?
If you could choose just one thing to change about the world, what would it be?
A little more compassion, a little less ego.
Life is chaos and we judge people (including ourselves) so quickly. This can be really damaging for our mental health, our relationships and our progress as a society. If we could take a step back every now and then, and consider things from a different point of view, we'd be setting ourselves up for some giant leaps forward!
Sector
Sector