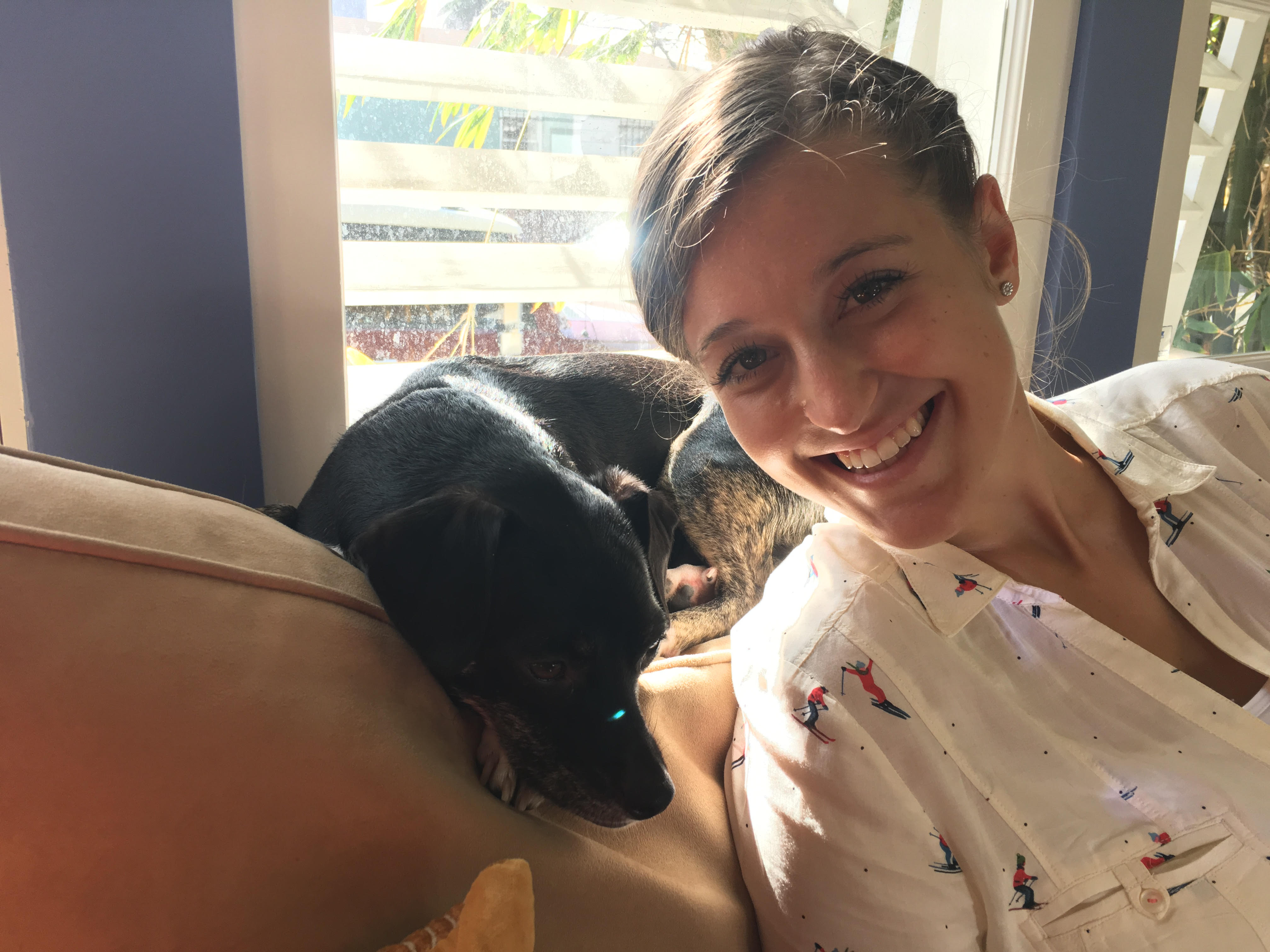 An experienced researcher and strategist, with a passion for social impact and sustainability, Amelia Moulis is Ellis Jones's Health & Ageing Account Manager.
Our resident journalist-turned-professional, you would never guess she has a guilty pleasure for Justin Beiber. But you can tell right away, she has the energy of a Duracell bunny.
She joined Kellie and Janine in May 2016 to lead our research, hospitals and mental health work in the Health & Ageing team. She has since become our office Sustainability Champion and tirelessly shepherds us towards KeepCups and compost.
Her diverse resume includes studying creative writing at Columbia University in NYC, writing for Broadsheet in Melbourne, consulting with the likes of Mastercard and Fairfax Media on market insights, and working in content strategy for social purpose at We First in Los Angeles. As well as that, she's on the Board of a global health non-profit, Global Ideas, and is studying for her Masters of Environment.
We chatted to Amelia about what led her down the cobblestone lane of Glasshouse Road, to our office in Collingwood.
Q: What drew you to working in the communications industry?
A: The communications industry speaks to my love for writing; words are my favourite tools to work with. I'm also interested in the psychology behind human behaviour, and how positive change can be created if you work with the right levers. And that's where research comes in.
Q: Which 3 words sum up the communications industry to you, and why?
A: 
Fast-paced
Sharp
Deadline-focused
The speed of communications and marketing is fast, yet it always requires intelligence and strategy. There is so much thought and consideration that goes into every pitch, every document, every strategy, every logo… Even if the time frame for execution is really short.
Q: Where do you see the future of the industry heading?
A: These days, attention spans are short. With the booming knowledge economy, it's harder to engage people deeply, for a considerable amount of time and in a way that actually makes them care about what you are trying to say. Also, traditional journalism is quickly losing money and talented writers are being made redundant everyday. In spite of this, businesses are still expecting the same return on investment in terms of visibility, consumer engagement and sales – and for the same cost as 10 years ago.
In such a climate, the industry needs to continually innovate and use new forms of creativity through research and brainstorming to create simple, powerful concepts that highlight the unique social value of a product, service or company.
Q: What area of your work are you most passionate about?
A: My favourite part of the job is the conceptual work – purposeful branding, problem-solving, turning research into insights and creating new structures to explain it.
Q: What is your favourite part of working at Ellis Jones?
A: Definitely the people. Our team is like a family, who all support each other and have fun every day at the office – and out of the office.
Q: What do you think sets Ellis Jones apart from the other places you have worked?
A: Our emphasis of, and focus on, social impact is something I have not seen in any many other Australian agencies. I love that we help our clients gain purposeful and profitable returns. The strategies and frameworks we help clients implement across multiple channels allow social impact to be a key competitive advantage for their business, and this differentiates them in the marketplace.
Q: What is the main thing that you have learnt from working at Ellis Jones?
A: I haven't been here long but, to quote my colleague, Melinda, "All communications should have a clear objective and specific, measurable goals".
Q: What publications do you read daily? Where do you get your news?
A: The Conversation is a brilliant publication for thought-provoking articles, trustworthy facts and debriefs on issues locally, nationally and globally. I use Inkl to get my daily fix – it's like a streamlined subscription service with the best news articles from around the world. Some of my other daily favourites are FastCo Exist, FastCo Leadership and Sustainable Brands.
Q: Life motto?
A: Act on your instincts and keep your brain fit. And always remember there's a reason for everything.
Sector
Sector