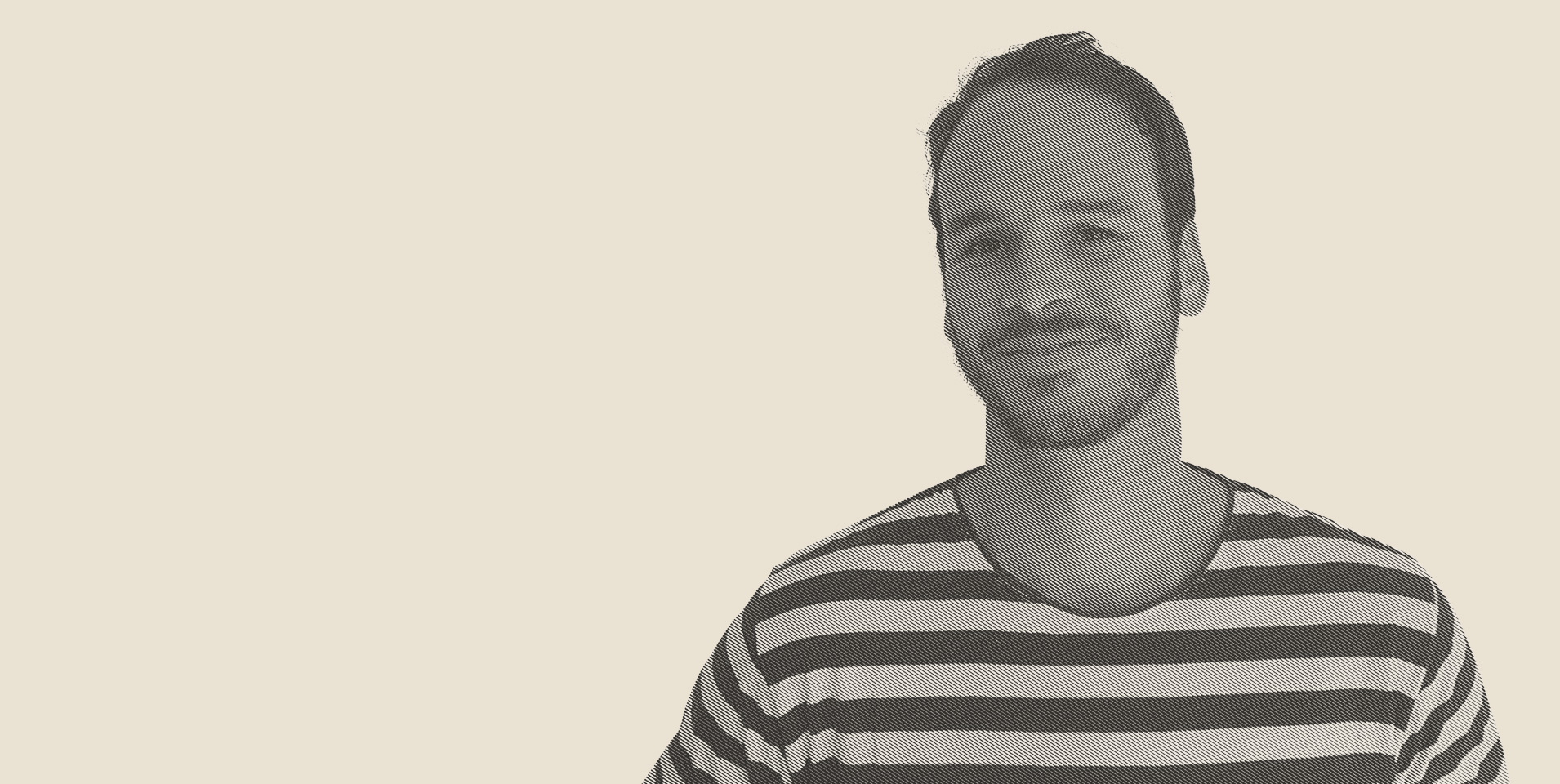 Our newest Account Manager, Bede Eagle, came to EJ in a rather roundabout fashion; from New Zealand's north island via East Arnhem Land in the NT. For an office that's largely made up of people who live within 3km north of our Collingwood office, it's fair to say we were all quite excited about our exotic new team member.
Bede has various talents that are quickly making themselves known (sitar-playing, DJ skills and the ability to knock-up a delicious flat white, come to mind), but it was immediately clear that his professional and personal experience made him the perfect person to join the agency's growing social impact team.
Q: Sum yourself up in three words.
A: Inquisitive, multi-dimensional, Aotearoan
Q: You're new to EJ, and Melbourne. Where were you before arriving with us in December?
A: For the last two years my partner and I have been living on Elcho Island, an Indigenous (Yolngu) community in East Arnhem Land. It was very remote, tropical island living; we had to barge our food in. It's so far north you'd be tempted to swim across to Indonesia for the weekend if it weren't for the enormous crocs that might intervene on such sojourns. I was based there as the communications, campaign and sponsorship manager for a charity (Hope For Health) focused on reducing high rates of chronic disease with nutritional education, including traditionally grounded health retreats. On the weekend we would go with Yolngu hunting for mud crabs with spears, fishing on idyllic beaches or dig for yams. I've travelled a lot, but this was without doubt one of the most intensive cultural experiences to date. It was hard to leave but the smell of freshly roasted Melbourne coffee led us back to our familiar turf. I continue to devote time to the project outside of office hours.
Q: Why social impact?
A: At this point in time it's not only the right thing to do, but I believe it's our only rational choice. It's so easy to simply take from this world. I think we need to give more, to live outside of ourselves more, while still growing and enjoying this human experience. I try to take responsibility for my actions and consider whether my life would finish with a net positive balance of impact in this world. I want my precious time to be spent on things that matter. You could say, I have integrated shared value into my being in that I look to gain prosperity from the world around me, while also positively impacting it too. When I think down to the details like how much plastic I've used across my lifetime, I see I have my work cut out for me. It brings a more collective worldview, it's challenging of course, but that's good, it drives big, innovative thinking.
Q: What area of your work are you most passionate about?
A: All clients embracing shared value into their economic models, specifically environmental initiatives. It's a great way forward.
Q: What has surprised you about working in an agency?
A: No surprises. I had been keeping an eye on EJ for a few years and in starting here it simply confirmed that EJ is a collective of intelligent, driven, socially conscious superstars. I guess I'm surprised mostly that I got the job! Ha no, but it's a privilege and deeply inspirational.
Q: Since arriving at EJ, you've become the unofficial office DJ. Your top three 'desert island' albums, and why?
A: Hey, I just try to give the people what they want! Well, I actually did live on a tiny island for two years so I can say for sure:
1. Buena Vista Social Club – Buena Vista Social Club
2. Led Zeppelin – Houses of the Holy
3. Stevie Wonder – Songs in the Key of Life
Q: If you could offer your 21-year-old self one piece of advice, what would it be?
A: Live kaizen. You are what you take the time to become.
Sector
Sector