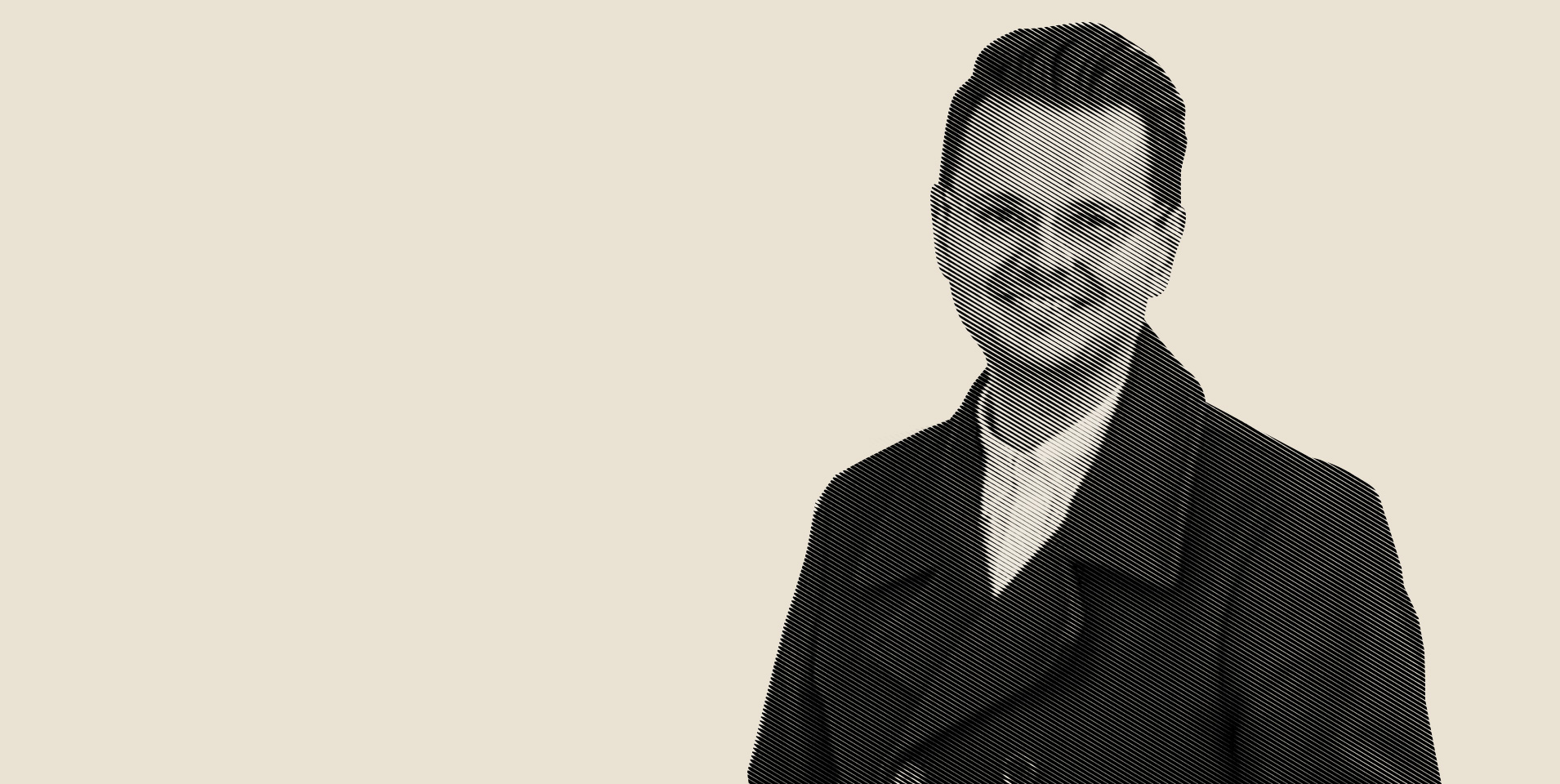 David Constantine – Design Director at Ellis Jones. 
David began heading up the Ellis Jones design studio in November 2016. Ever since, it's been hard to imagine any campaign or project coming to fruition without his input.
Before joining EJ, David ran his own studio, Studio Constantine, and also worked as a Senior Designer for a number of companies including NewEdge and CRE8IVE, where he focussed on brand and campaign development, and creative pitching.
More than a designer, David's unique way of thinking has become integral to Ellis Jones. Nearly six months in, and we're all still a bit enamoured with the way he puts his conceptual lens across everything at the agency.
This month, we introduce David Constantine – our Design Director.
Q: Sum up yourself in 3 words.
A: That's for others.
Q: When you finished school, what industry did you think you'd work in?
A: I was one of those sickeningly assured kids that wanted to be a designer for as long as I knew what a designer did, or at least since I thought I knew what a designer did. The ability to combine the visual and verbal, the cerebral and the concrete in one free space still lures me – to move people in some small way through my work.
Q: What drew you to working in design industry?
A: I often think about watching my dad working on pasteups for his own business. Using scalpels, Letraset, photography and using design to create order, communicate his philosophy of business, and explore materials and finishes. In some ways, my entire design practice is a product of those observations. It has taken me a decade and a half of my professional experience to identify that!
Q: What area of your work are you most passionate about?
A: I love working at the collision of ideas and execution. Excellence in each drives me, and each new opportunity offers a different 'mix' of these, but in my experience, the most pleasing projects offer an opportunity to think deeply and well, and then give form or voice to those thoughts in a way that has integrity, clarity and beauty.
Q: What are some emerging trends in the design sector/space?
A: In a previous design-life, a good deal of my work ended up on a site called 'Trendslist' – a catalogue of everything that was seen as here and now in design execution. I always found it a conflicting badge of honour, in so much as I think design is always tied to a specific context or need. The outcomes may have a universal resonance, but the process is always borne out a focal point of application. Unsurprisingly, others didn't feel that ambiguity quite so acutely.
Q: What is your favourite part of working at Ellis Jones?
A: The excitement of so many intelligent people with different backgrounds and passions working together on projects that positively impact people and communities. Being intellectually engaged and challenged.
Q: What do you think sets Ellis Jones apart from the other places you have worked?
A: As relates to the design practice, the interaction of research, strategy and design execution works at Ellis Jones with a depth and rigour that I've not seen very often in our industry. It lifts each of us out of our tropes and allows us to collaborate with a reach and a freedom that is tremendously appealing to me as a person.
Q: What is the main thing you have learnt, working at Ellis Jones?
A: I have recanted of my tirades against marketing plans in former lives.
Q: How would you spend an ideal weekend?
A: Family first. Spending time with my wife and son, reading, listening to music or seeing exhibitions and performances, sharing meals. Drinking in my surrounds, and relaxing in myself.
Q: What design publications do you read? Both local and international.
A: There are so few print publications now, it is a challenge. Real Review, Creative Review, Slanted Journal, Monocle, Migrant Journal (not specifically design, but a bloody good read).
Q: If you could choose just one thing to change about the world, what would it be?
A: No pressure! How about universally fostering an inquisitive and creative nature into every person? A natural disposition to expose ignorance, and laterally improve each individual's experience of the world.
Q: Life motto?
A: I try not to do catchphrases.
Sector
Sector