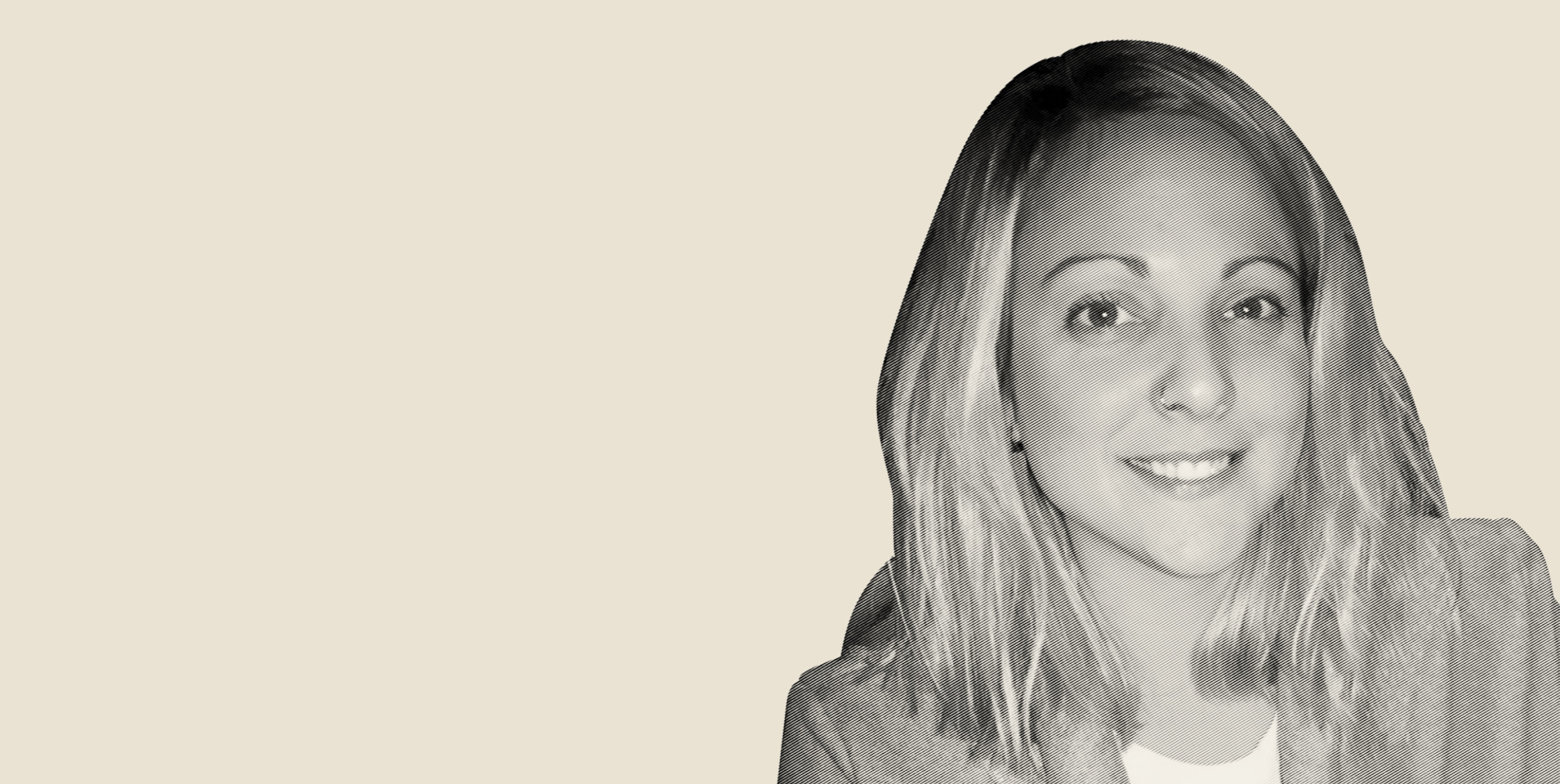 It would be fair to say that Flick McIntosh flies under the radar. Highly competent at her job (the entire office turns to her for all things web, social and digital related), she's also a secret songstress and musician. While the rest of us have a tendency to complain and carry on when we're drowning in work, Flick just chucks on her headphones and gets down to business without any fanfare or fuss. Flick started at EJ as an intern in 2015, and kept showing up well after her internship had ended. By the time we'd realised, she'd become entirely indispensable and we couldn't let her go.
Everyone, meet Flick – Account Manager within our health and ageing team.
Q: Sum yourself up in three words.
A: Chilled, multifaceted and determined.
Q: What were your initial plans when you finished school?
A: My passion was in music and food (culinary arts) so a friend and I bought a little cafe with big dreams to build up the music cafe scene on the Sunshine Coast. I think we were about five years before its time… The up-side of the venture was finding my deep interest of marketing and I went on to complete a Bachelor of Communications at USC.
Q: Where do you see your future in communications taking you? 
A:  Digital media use is rapidly growing as a public health intervention and communication tool. More recently we have seen digital media increase the reach of public health communication and research, as well as drive measurable behaviour change. Digital is fast paced and always changing. I think a future in digital communications will keep me nice and busy.
Q: What aspects of your job do you enjoy the most?
A:  Combing through digital analytics. Real-time data is really exciting. Although I can sometimes find myself going down a rabbit hole of interesting information, everything you want to know, to measure, analyse, report and test in online marketing is at your fingertips.
Q: You work in the EJ Health and Ageing team. What's been your favourite project or piece of work since you joined that team?  
A: I have a special favourite as it was my first campaign with the H&A team and I worked predominately on digital execution. Following a brand refresh, we designed a purpose-led campaign for national aged care and disability support provider, Just Better Care. My favourite part of the campaign was developing emotive videos explaining the possibilities Just Better Care offers its customers.
See how Possible starts with June.
The videos were hero content for the Just Better Care Possible campaign microsite and throughout the six week duration of the campaign, videos received over 71,383 views. The Possible microsite achieved 3,200 visits and a conversion rate of 32.75 per cent — which is double the industry average for lead-generating form conversions.
Q: You're originally from Sydney (with a stint on the Sunshine Coast for uni). What do you like most about Melbourne?
A: I used to roll my eyes when Melbournians complained about the standard of coffee anywhere but home. But, after being here for over two years now, I shamelessly take my coffee machine and "single origin beans" with me wherever I holiday. Life's too short for bad coffee.
Q: What is your perfect weekend?
A: Although it annoys my partner greatly, I am a bit of an activity junkie. The perfect weekend would begin at 6am and be jam packed with activities (not limited to fresh food & art markets, bike riding, mountain climbing, seeing historical monuments; you get the picture) and only slowing for great food and a red in the evenings.
Q: You've been with us now 2+ years now. In what ways have you seen the industry change — even in two years — and where do you see it heading?
A: I think the biggest shift I have seen, in the industry more broadly, was the politicisation of brands going mainstream in Australia 2017, especially around the same sex marriage campaign where Qantas led the corporate drive in support of same-sex marriage, ANZ Bank lent its support with long-running GAYNZ campaign, while the AFL changed the logo at its headquarters to a prominent "YES" (which they later took down). These were the most visible of over 800 Australian brands that loudly supported Australian Marriage Equality. While this is a progressive and authentic way for brands to connect with their customers, I am interested to see where this leads to in the future.
Q: What do you love most about working at Ellis Jones?
A: The people. I am really lucky to not only have such inspiring and talented colleagues, but I also get to work with great clients who journey with us and trust us to go big or go home. That type of working environment really builds a strong foundation that allows the flow of ideas and execution, where we can achieve great things. Also, we have an office band…
Sector
Sector