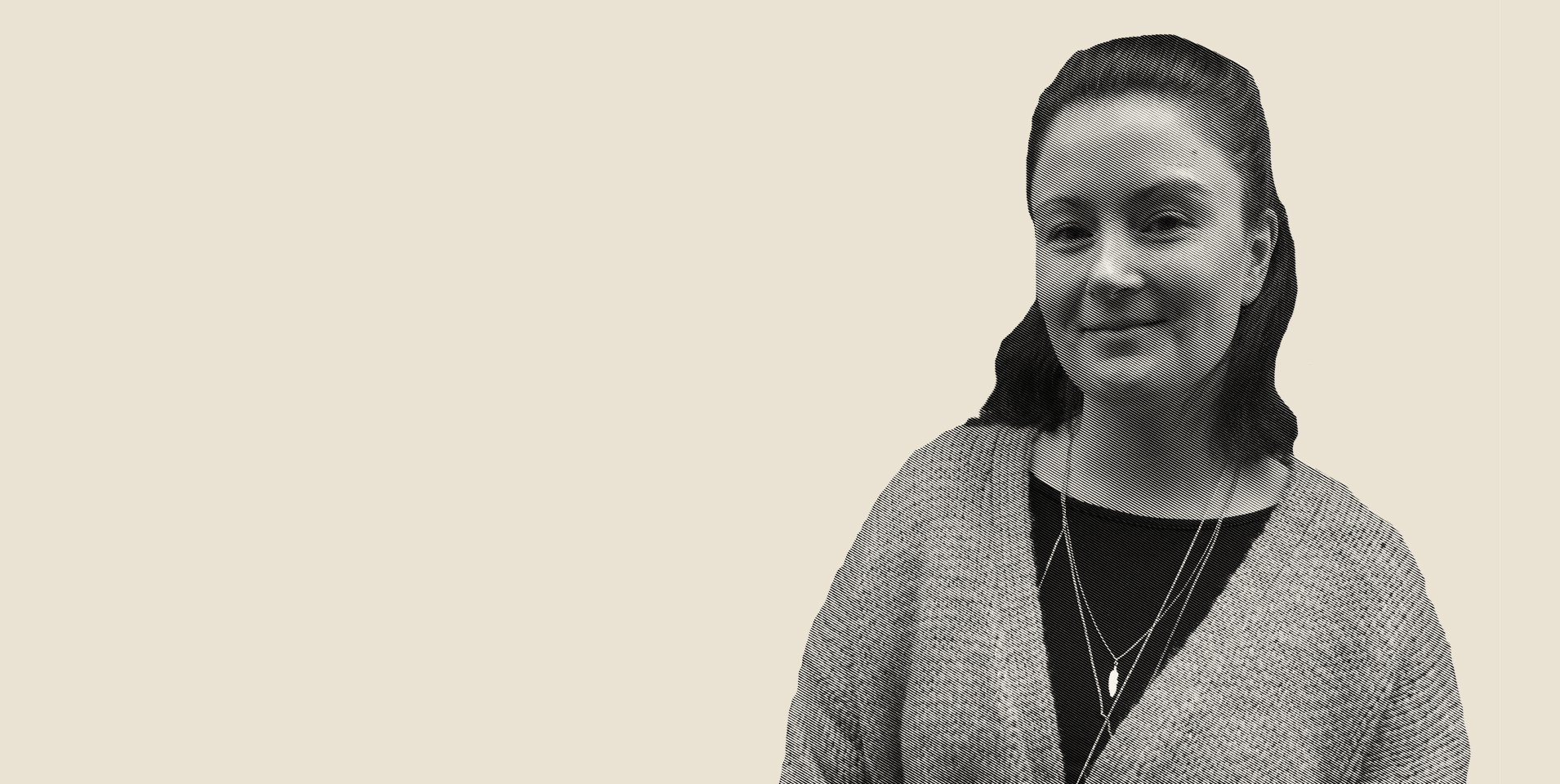 She's our Champagne Supernova, the Brit with a Bob, who has Churchill-like fortitude and the mischief of a Manx pixie. Janine Yeates brings more than a stoic tenacity and international experience to her ambitious team, she's the heart and soul and the rock'n'roll. We ask her those questions every expat dreads (so you won't need to)!
Q: Sum yourself up in three words.
A: I have the British trait of self-deprecation, so I asked my husband to answer this. In his words, "adventurous, spirited, and enterprising".
I think by 'spirited', he really means fiery!
Q: What's with the accent?
A: I am from a little place in England called Wigan, wedged half way between Manchester and Liverpool. I have a strange mix of Lancashire dialect, with a scouse twang (which only people who are not from the North West of England pick-up).
Added to this is my very deep voice. When I first started talking, my dad thought I was going to be the next Tina Turner. Until he heard me sing.
Q: Australia vs England?
A: This is a hard one. If you are talking Cricket then England, of course! To live – that is too close to call. There are things I love (and dislike) about both countries. I have grown very fond of Melbourne though; it's not hard to see why it considered the most liveable city in the world. I have also now developed a dangerous appreciation for coffee – to the point that I select my cafe and beans carefully. I don't think English cafes could meet my coffee needs.
Q: Why health and aged care?
A: Having spent many years working for a private health and social care provider in UK, it seemed logical to continue working in the industry when I moved to Australia. Seeing firsthand the implications of reform and funding cuts in the UK, I have enjoyed applying these learnings to our work with aged care providers as they navigate similar changes in Australia.
I think I probably bore everyone I know talking about aged care but it really is an exciting time for the sector. I love collaborating with our our team of researchers, creatives and social impact consultants, to find new ways of overcoming the challenges the sector faces, and understand and measure the impact of aged care on Australian communities. This means I have a lot of aged care to talk about! Apologies in advance…
Q: What 3 things can the Australian health and aged care providers learn from the UK experience?
A:
Do not rely on government funding alone. It is clear that with an ageing population, and the ratio of working Australian to retired Australians set decrease, funding cuts are inevitable.
Shout the good stories! As the sector comes under increasing media scrutiny and is subject to more formal inquiries, providers need to sing loudly the good stories. And the best way to do this is by measuring impact, and then communicating this to both the public and government.
Create efficiencies. As the expectation of choice among consumer rises, and government funding decreases, there will be discrepancies between the cost of delivering services and money allocated to an individual's home care package (an issues currently been faced in the NDIS roll-out). Providers will need to consider ways to create efficiency, be that through technology, partnerships or other means, in order to offer consumers greater choice in the type of care and services they access.
Q: What do you spend your loose change on?
A: Books, wine, records. And of course the never ending selection of tatt (that could well be Wigan slang? (Yes Janine, they don't say 'tatt' on Smith Street, if you do, bad things might happen – Ed.)) that my daughter requests such as fidget spinners, plastic necklaces, kinder surprises etc. Sigh.
Q: Best festival experience?
A: A tale best saved for those who know me a little better.
I will say, though, that some of my fondest memories are of dancing in the muddy fields of Glastonbury.
Q: You've done bungee. What's next on the bucket list?
A: Once upon a time I was a bit of thrill seeker (I have been abseiling, bungee jumping, canyoning, high altitude trekking, parasailing, sky diving, sea kayaking, the list goes on). Whilst Everest Base Camp is still very much on the bucket list, I prefer my activities a little more relaxing now – so I would say a yoga retreat in Byron Bay.
Sector
Sector