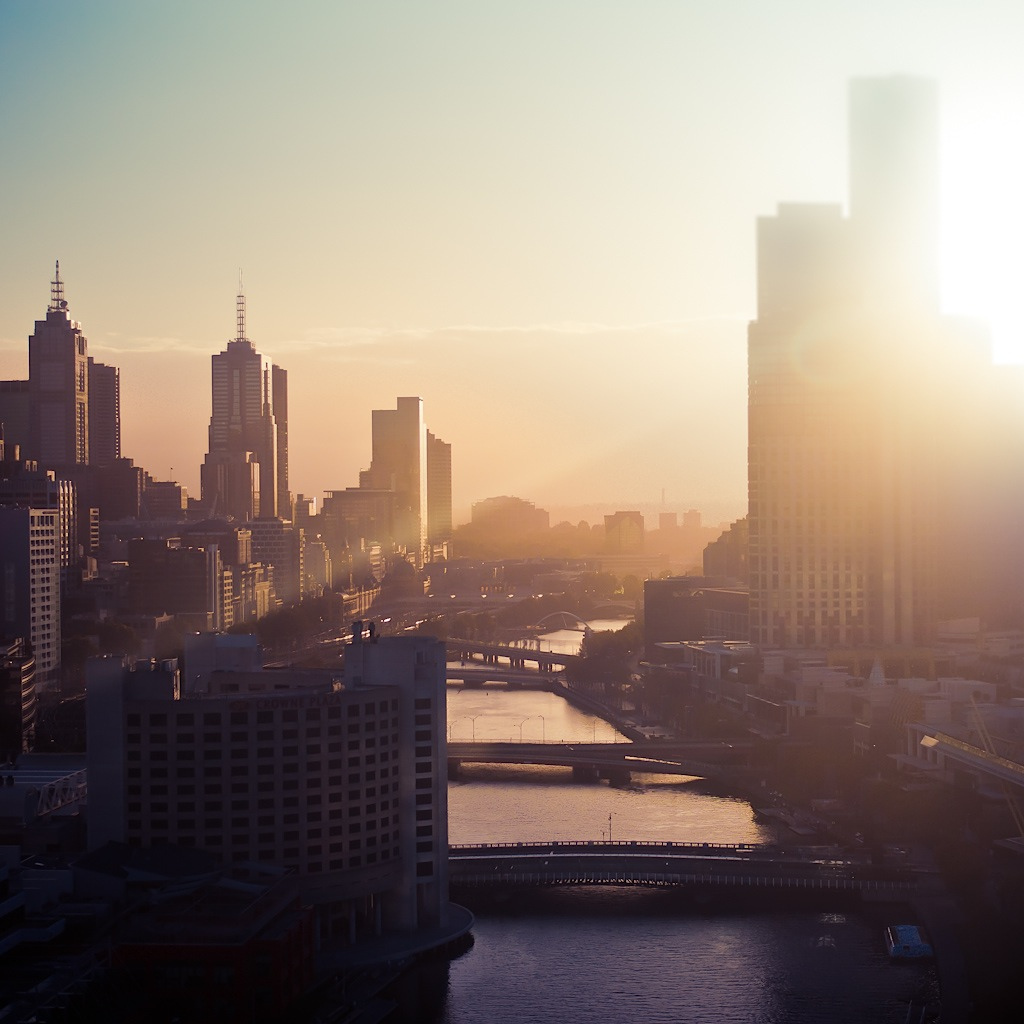 If you have ever spent a moment wondering what happens after we leave this place and head for the pearly gates. Artist, Nathan Coley has the answer: Heaven is a Place Where Nothing Ever Happens.
But while solving the question of the afterlife, Coley has now sent us in another direction.
If nothing really happens later, what are we doing now? And is it time to sell the house and head for Hawaii? Look out Nathan, this conversation could take a while!In its message, its form, and its context, public art provokes thought. Just imagine how many commuters, heading along Kings Way or winding towards Flinders Street, have already been reawakened.
Lit up in neon, Nathan's work is hard to ignore. Over six meters high and six meters wide, it's one of the largest we've seen.  And it's so determined to grasp the public's consciousness, it's left the building and marched onto the street. As City of Melbourne Councillor Jennifer Kanis says, "Remarkable and memorable, it embodies everything Melbourne loves about public art."
The presentation of Heaven is a Place is the result of a collaboration between ACCA and the City of Melbourne, in their pursuit of opportunities to place art in the public domain, beyond the CBD. Investigation of potential collaborations and strategic connections between respective programs, led to this internationally-renowned work.
Heaven is a Place, links with this year's Laneway Commissions program, Melbourne's longstanding and equally groundbreaking public art program.
By enabling high profile international artists to create site-specific works, the City is further the city's reputation as a cultural centre. It also provides important opportunities for local artists to engage with significant practitioners in their field.
A Glaswegian, Nathan Coley is a contemporary British installation artist, nominated for the Turner Prize in 2007. He makes installations based on architectural themes, each with a powerful statement.
Coley joined an artist talk and panel session at Melbourne Town Hall on Monday 27 September. With the provocative theme ''is heaven in the hereafter or the here and now?'', it raised more questions than answers – just the jolt what we need. Following the talk are a series of forums around the subject of heaven, tying in with ACCA's accompanying exhibition Mortality.  Part of the Melbourne International Arts Festival, Mortality sees some of the world's leading artists explore life's journey from lift-off to send-off.
Installations such as Nathan's, and Rafael Lozarno-Hemmer's recent work at Federation Square, place Melbourne at the forefront of public art in Australia.
Ellis Jones facilitated the opening address for the launch of this public art piece at ACCA through our work with the City of Melbourne.
Talk to us about arts marketing and  speech writing.
Sector
Sector