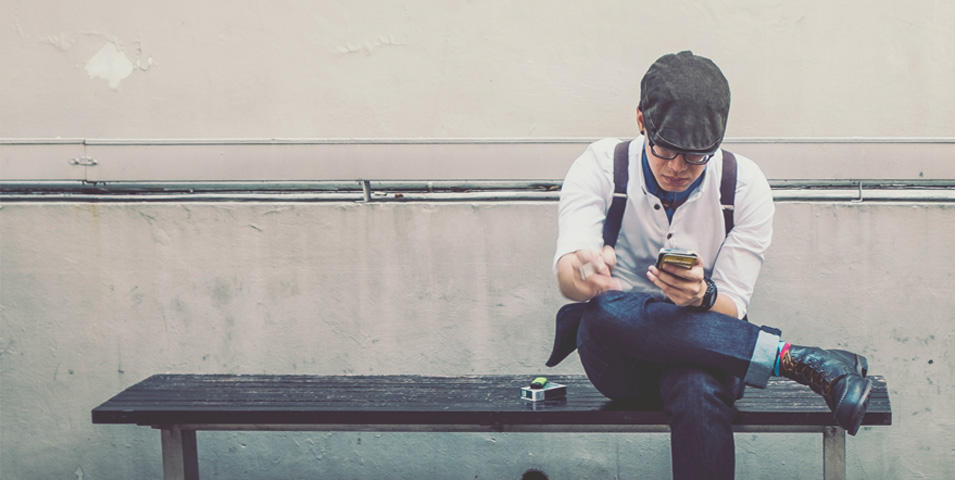 "More Google searches take place on mobile devices than on computers in 10 countries including the US and Japan."
Google Internal Data, 2015
Great – the inevitable has happened and Google have confirmed it so it must be true. We are all well past any "shut the front door!" kind of response to statistics like these. A sense of culture's impending doom brought about by the overuse of our smartphones has already been felt by all.
It is therefore an interesting observation that there is reluctance from a large amount of designers to respond to this shift. In reality, we should now be designing with a "mobile first" approach for a large proportion of our work. But this is not the case from my experience in the industry.
Below is a list of reasons why many argue that this hesitation to alter the mobile web design process is an issue that needs to be addressed within the design community:
1. The numbers don't lie.
As Google (see above), and every mobile-marketing statesman tells us, the web, more than ever before, is something that we carry in our pockets, not something that merely sits on our desks. As such, the way our content displays on a mobile screen should no longer be an afterthought, it should often be the starting point. This process of starting small and scaling up content for larger environments is eloquently coined by some as "progressive enhancement." I know, I'm not a big fan of buzzwords either.
2. Nutting out the most important content.
When we approach a website with a "mobile first" attitude we are forced to clearly define what we intend to achieve with the content. Due to the limitations of the mobile environment (size, download speed etc.) we must be clear and direct. Essentially we are compelled to make important decisions about the hierarchy of information earlier in the design process. Content must be reduced to its most essential elements. This provides the opportunity to "enhance" the site for larger, less restrictive environments. Now, instead of being tasked with what content to remove, we get to decide what content we want to add to make the site even more effective.
3. Technological advancement with the mobile web.
Mobiles, despite their limitations, actually provide an ever-growing range of possibilities that can be used to enhance a website. When designing for desktops we need to be aware that many users will be using dated hardware and old browsers.
Some of the technologies we can utilise that are more prevalent in mobile include.
GPS and location information
Touch screen interaction
Modern browsers
Device tilt
Audio and video input
The environment in which people consume information is constantly evolving. It is now more important than ever before, that designers are aware of the need to be adaptive and open to change.
Talk to us if you want to find out what 'mobile first' really is.
Sector