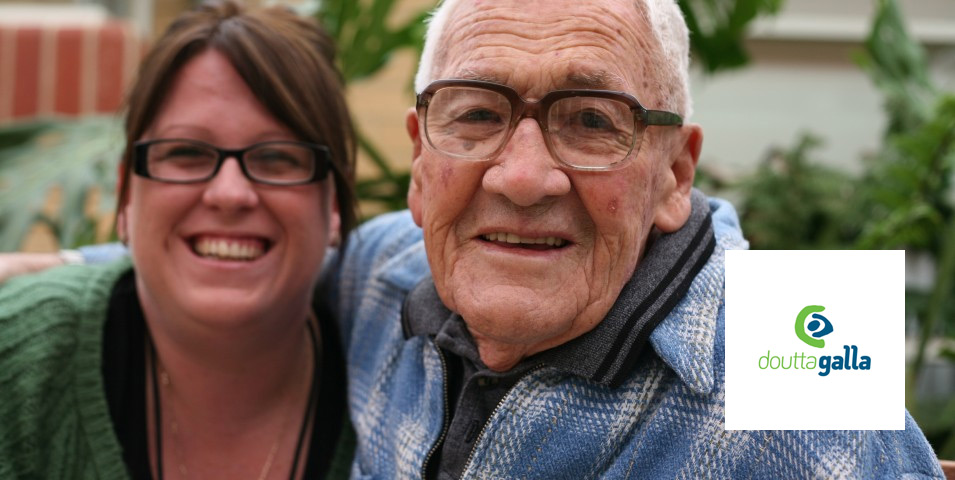 Doutta Galla Yarraville resident, Urania Michaelides has been awarded the MS Society's $3,000 Go For Gold Scholarship for her outstanding mouth paintings and inspirational outlook on life. Doutta Galla Chief Executive Officer, Mark Anderson, said Urania is a creative power at the Yarraville facility.
"Urania has been living at Doutta Galla Yarraville for the past five years and, in that time, we have been amazed at her level of community involvement and her constant search for new challenges," he said.
The Go For Gold Scholarship is awarded to people with multiple sclerosis across ACT, NSW and Victoria who display a goal and the potential to achieve it. It covers various aspect of life, including employment, sport, travel, education and the arts. Applicants were asked a series of questions on how they are coping with MS and how $3,000 would make their dreams come true. Urania said it was a lengthy application process but well worth the effort.
"On top of my $3,000 prize, I also received $2,000 for the most outstanding application," she said. "The judging panel said that my application stood out because it was not just focused on me coping with MS, but demonstrated the pure enjoyment I get out of mouth painting.
"I feel very honoured by the number of painting requests I've had from the people in Yarraville," she said.
Urania plans to spend her $5,000 prize money on art lessons and more supplies and she also hopes to hold her own art exhibition.
"I hope to have enough paintings completed for an exhibition by next summer."
Urania is also a member of Maribyrnong City Council's Disability Advisory Committee and played a big part in the Council's implementation of more wheelchair accessible pathways.
Doutta Galla is a well managed aged care provider employing an experienced team of nurses and carers. The organisation delivers consistent, high quality care and a broad range of accommodation options designed with resident comfort and individual needs in mind. Recognised for programs of diverse lifestyle activities, Doutta Galla listens to residents and families, providing welcome support, advice and opportunities to get the most out of life.
Ellis Jones provides public relations and photography services to Doutta Galla Aged Services.

Sector