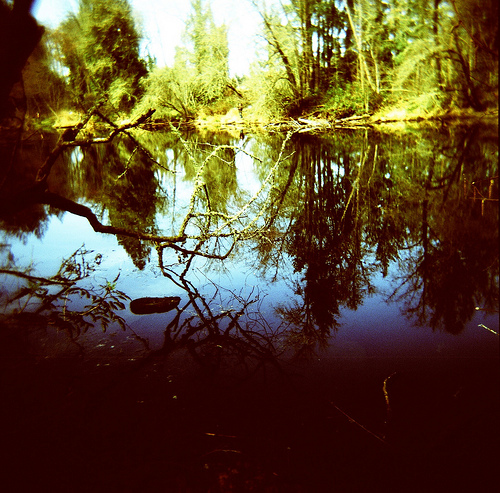 Human development really is just one great big rush to escape the wilderness. Let's create as safe and as controlled an environment as (humanly) possible! It's been us or them – the only good natural environment is a dead natural environment! (or one that's been stripped of resources and turned into sanitised suburbs)
Don't trust the wilderness Bobby. If we don't remove nature, NATURE WILL REMOVE US. Maybe this is an overreaction to our chainsaw wielding predecessors. But cycling past inner-city schools with synthetic grass and constantly expecting potted flowers to be plastic, it's high time a better balance was struck.
Interestingly, World Health Day 2010 isn't looking at swine flu, or chicken pox. It has posed a question to the world that just maybe, humans need to get back to nature to avoid a societal health meltdown.
The line between the bleeding obvious and the scientifically proved has been a controversial one. In 2002, Deakin University's School of Health and Social Development put together a research intensive literature review that listed a myriad of health benefits.
They include:
Nature-based therapy has healed people who are unresponsive to conventional therapy.
Regardless of nation or culture, humans prefer environments featuring natural plant life, water features and minimal human influence to urban environments.
The places human consider restorative and recuperative environments are natural environments.
Nature eliminates stress and mental illness while boosting productivity.
There are opportunities for research determining whether the health benefits of exercising in a natural environment has greater benefits than exercise in an urban environment.
So it's global knowledge: we need more parks, obviously! But what are our leaders doing in order to make this come about? How do we make more access to parklands and the natural environment a policy priority? More importantly, what can governing bodies accomplish in areas that have already bulldozed the natural world right out of sight?
Melbourne will host the Healthy Parks, Healthy People International Symposium in April when these issues will get tackled. Ellis Jones will be very interested to see what suggested policy changes come about. Watch this space! Or get reading here.

Sector
Sector