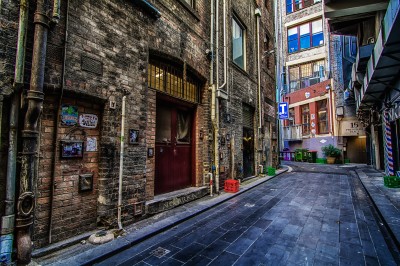 On Wednesday the 24th of November, The City of Melbourne welcomed small businesses from all sectors to gather and network with one another. The city's Small Business Grants program was set up 15 years ago as Council's main initiative to support and nurture small business in our Melbourne.
Since 1996 it has fostered the establishment and growth of Melbourne's small business community, which now comprises 83 per cent of all businesses in the City of Melbourne.
In the prize categories of start-up, expansion, export – and the new category, social enterprise – the 2010 grants were awarded to business people who have demonstrated innovation, initiative and fearless endeavour.
Our city has many small business owners to pride themselves on. Melbournians whose ingenuity and business acumen see them moving toward that same iconic status, redefining the retail landscape as they go. They all contribute to making Melbourne a prosperous, bold and inspirational city.
While attracting large investment and major projects is crucial to a city's growth, fostering an environment where new ideas and fresh energy can lead to new businesses is equally crucial to a city's prosperity.
Like our arts and cultural scene, ethnic diversity and major-events calendar, ingenious start-ups and small businesses are part of what makes Melbourne a unique and exciting place to be.
Councillor Carl Jetter informed the audience of Melbourne's approach to business growth,  "Enterprise Melbourne is the City's business development agency with an online hub designed especially for small business owners and entrepreneurs".
The legacy of the small business grant scheme is that Melbourne's reputation as a 'start-up city' is strong  and thanks to the many small business owners in Melbourne because you are part of that success story.
Talk to us about how to promote your business incentives schemes.
Sector
Sector